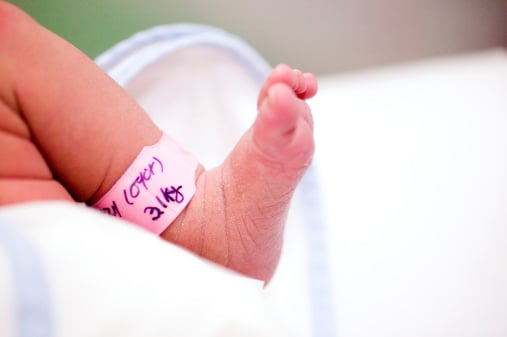 They were finally the couple that broke the streak.
The last time it happened was in 1913.
But on 9 September 2014, Danielle Andrews, 36, and Jeremy Silverton, 43, did what 4 generations before them couldn't do.
Give birth to a baby girl.
The British family is celebrating the birth of their baby girl, Poppy, after just over 101 years of no girls being born to the family.
Poppy's great aunt, Jessie, was the last girl to be born to the Silvertons back in 1913. Since then, the Silvertons have produced a total of 16 boys. With Danielle and Jeremy having 2 boys, Harry, 6, and Oscar, 4, before welcoming Poppy.
Poppy's grandfather, David Silverton told ABC News, "I was totally amazed. It was always boys, boys, boys. We just assumed it was going to be that way."
As for dad Jeremy, he was as surprised as the rest of the family. "We didn't do any research or do anything different to get a girl. I don't think there is an explanation really. It's like tossing a coin. It just happened."
During a scan, the parents were told that they were having a little girl. However, they didn't believe it. "We thought that maybe they had made a mistake, but it didn't stop us from painting the nursery pink. The women in our family were really pleased. I think they're pleased to finally go shopping for girls' clothes."
He continued, "When I first told my mother over the phone it took about five minutes for the penny to drop that she would be having a granddaughter and not another grandson,."