Do you remember when Collette Dinnigan's exclusive girls wear collection for ALDI sent shoppers into a frenzy last year?
In some stores the entire collection was sold out in hours.
The range was so popular that mums of little girls were lining up well before doors opened, hoping to snatch up a few pieces for their little princesses.
Well… we're in two minds about telling you this because we're quite keen on keeping this information quiet for our own benefit. But, we like you, dear reader, so…
IT'S HAPPENING AGAIN!
But this time, it's all about the boys.
Collette's new boys wear collection is set to arrive in stores on Wednesday 19th October and already mums are getting excited (yep, over here!)
Collette sat down with Mamamia to tell us all about the range.
What can we expect from the collection? Who is it for?
I wanted it to be a versatile collection of pieces for babies through to 8-year-old boys and 14-year-old girls, perfect for summer living, from playing on the beach to spending time with family and friends. There's a very nautical travel theme to the boys collection, with lots of illustrations of anchors, lighthouses, maps, compasses, whales and seagulls; for the girls, there is a romantic, gypsy feel with a mix of colours, floral prints and braiding. I wanted it to be quite festive and folk. It's a carefree collection for everybody, colourful, fun and affordable.
Do parents have to spend a lot of money to dress children well?
No, not necessarily, it's about looking for the best quality you can afford – Young Hearts has all the sensibilities of designing for the catwalk but with the benefit of Aldi's economies of scale to make it affordable. I wanted to ensure we used good natural fibres, so there are beautiful pure silks, pure cottons, all cut in great shapes with an attention to detail with thoughtful finishes like printed linings, generous pockets, pin tucking and lace inserts.
How important is it to build a child's sense of style?
I've always believed that style comes from within, so for my kids, I'e always just tried to help them feel confident in themselves and then they feel good about what they're wearing. All children go through different stages at different ages, so it's about designing clothes that are both appropriate and comfortable so I always try to keep my designs simple and flattering.
TAP the image to see more of Collette's beautiful designs. Post continues below.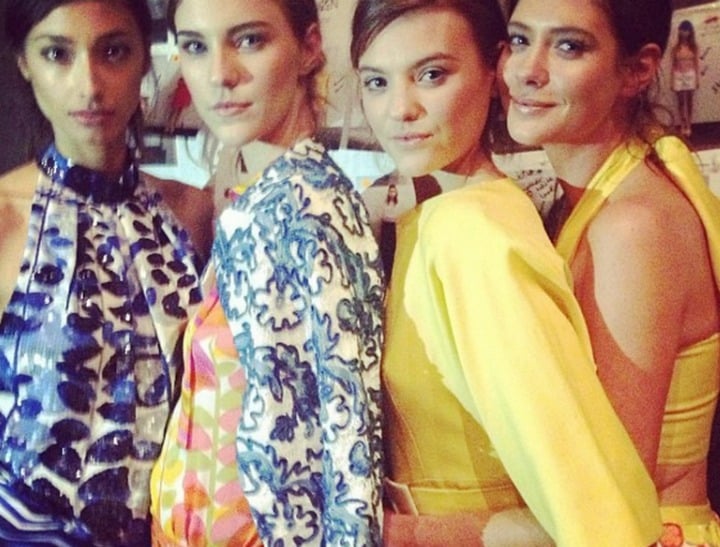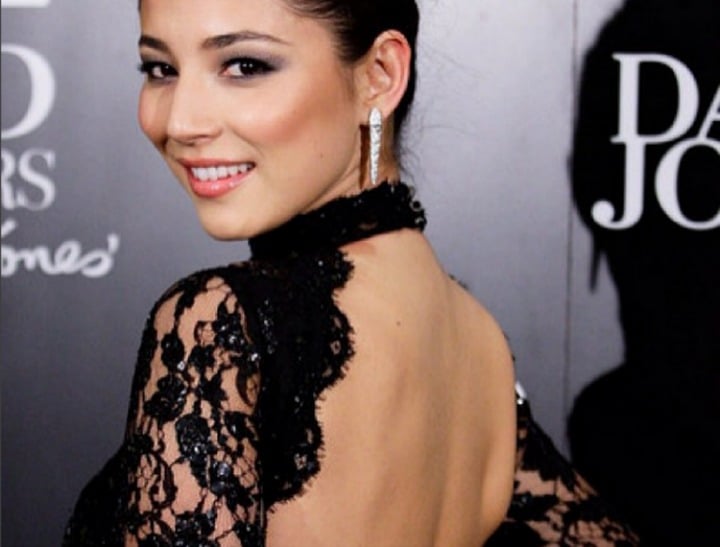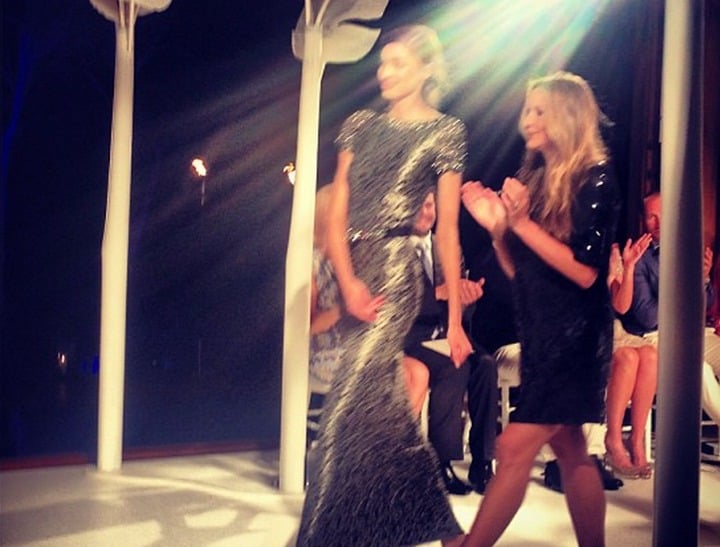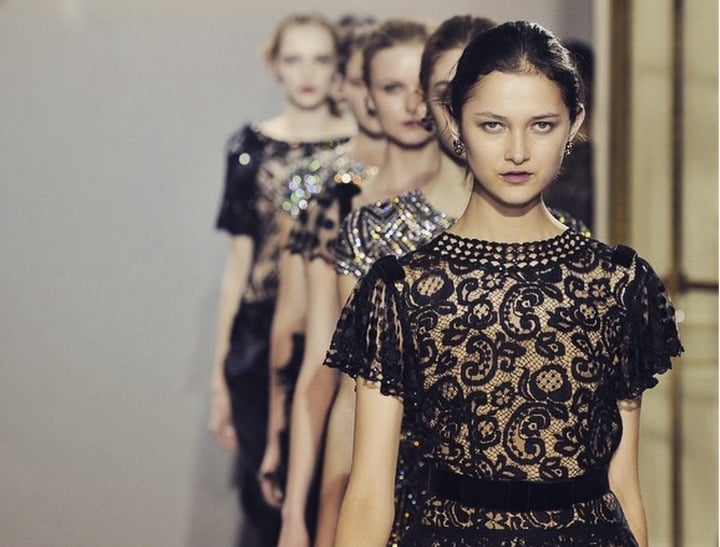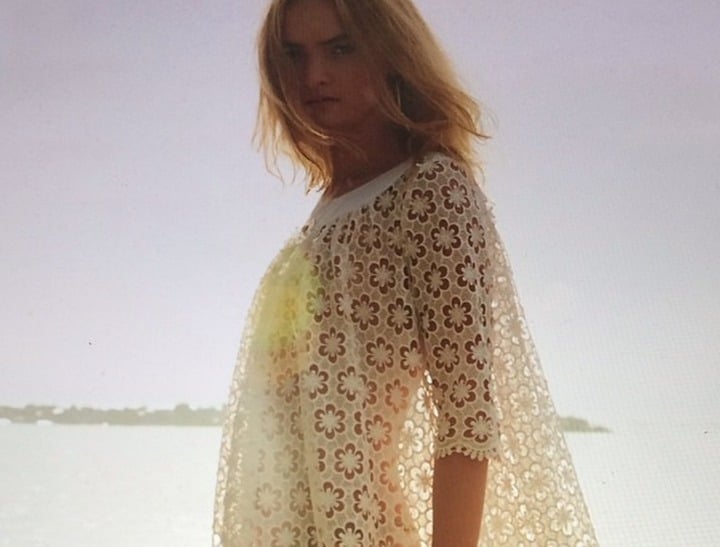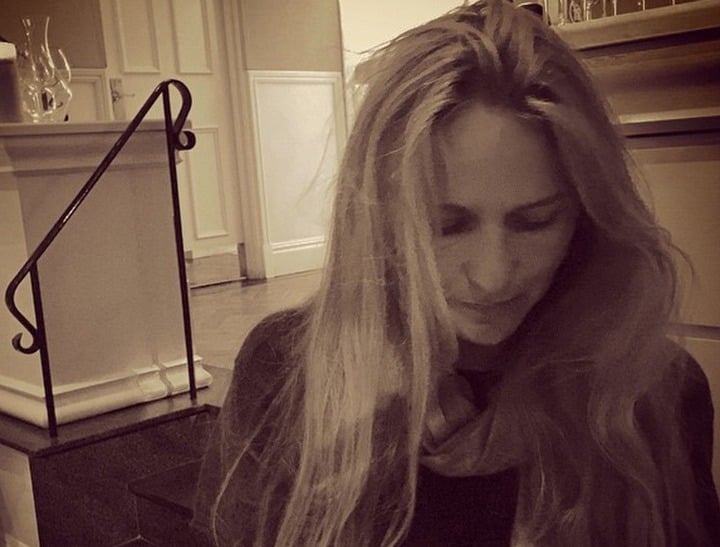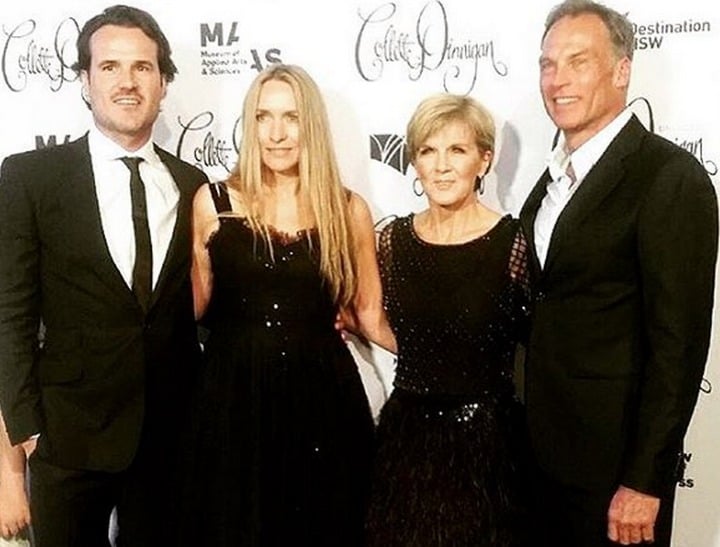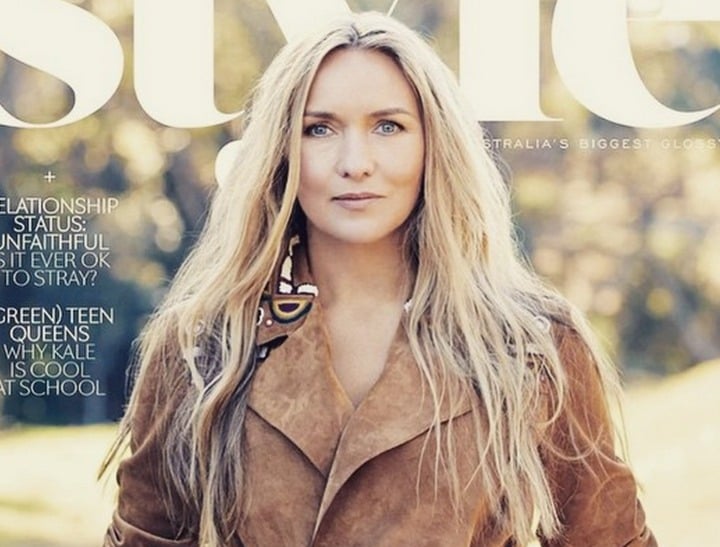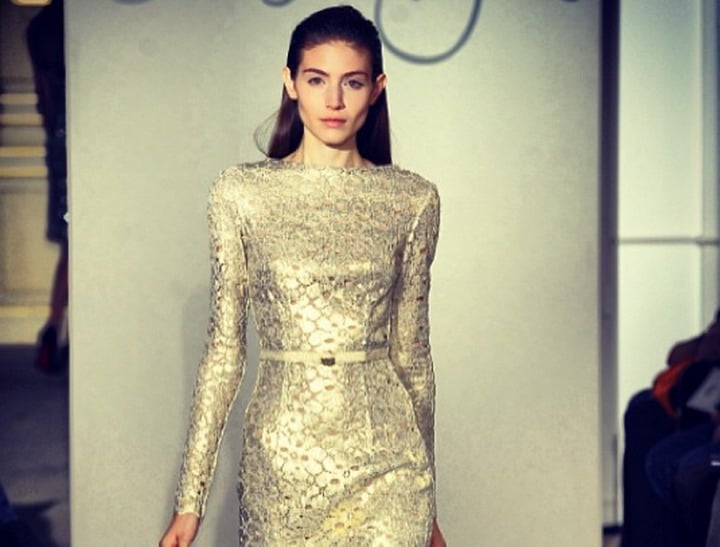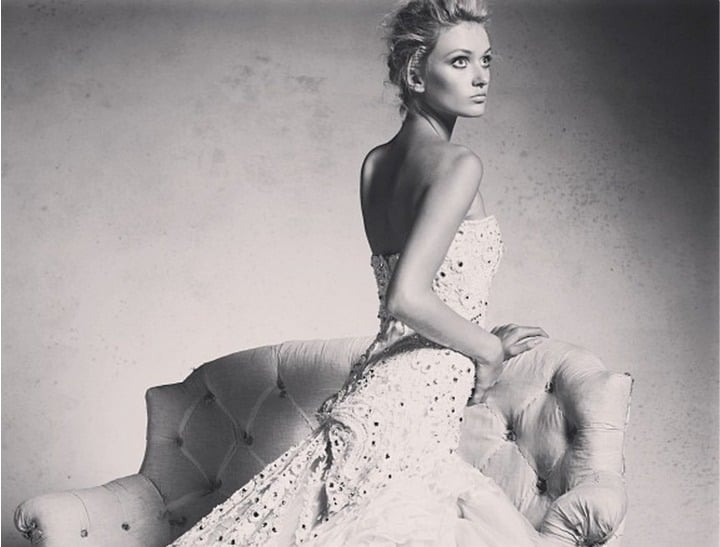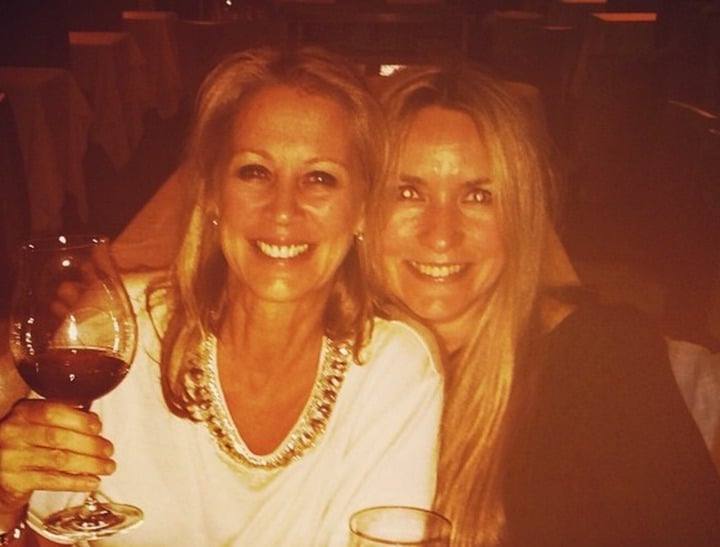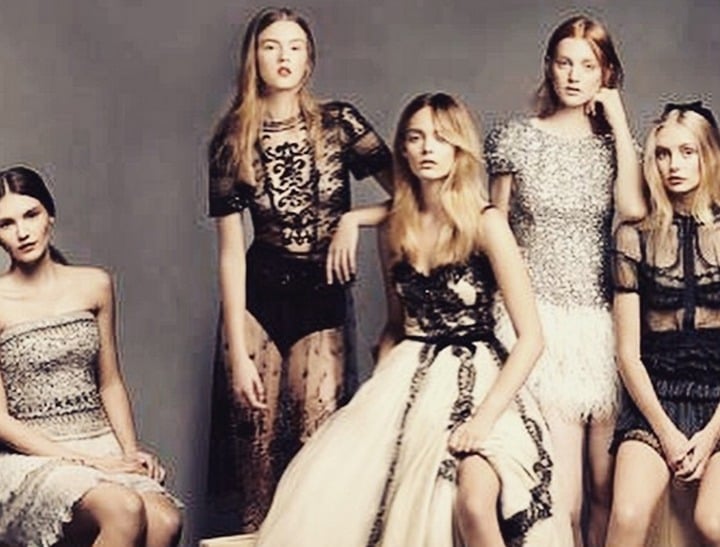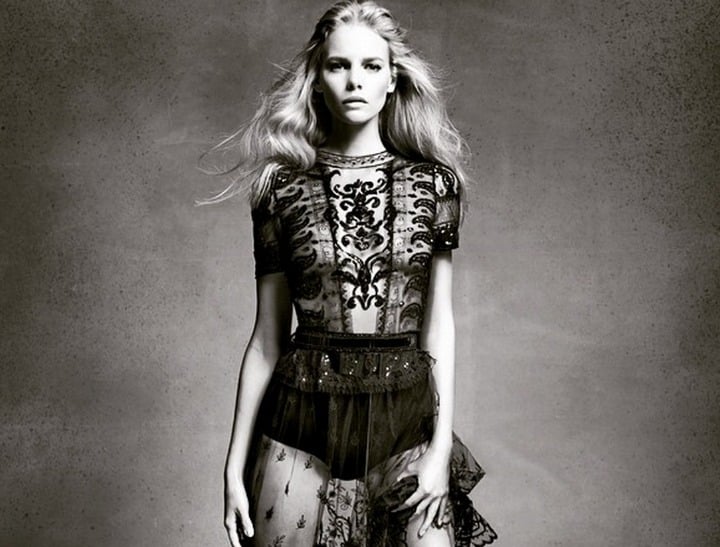 You have a three, almost four, year-old son – what are your top tips for getting toddlers to look well dressed?
It's most important they feel comfortable – clothes need to be easy to put on, easy to wear, so the collection I've designed is to be mixed and matched, perfect for the relaxed Australian lifestyle.
Do you try the styles out on your own son? Does he have a favourite piece?
My kids are always front of mind when I'm designing children's clothes because as a busy working mum, I know what mums are looking for. Hunter loves the lighthouse t-shirt – it's very sentimental because it reminds him of the lighthouse at Watson's Bay, a landmark close to home. For Estella, she loves the top and short sets for relaxed, easy going weekend wear – they're a perfect solution for the difficult tweenie generation.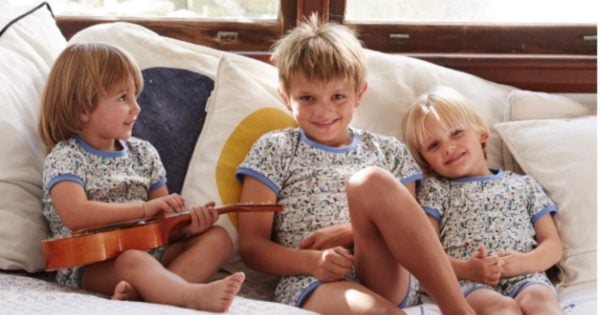 Collette Dinnigan's boys range for ALDI. Image: Supplied
What's different for you about designing clothes for children rather than adults?
Funnily enough, I had an interesting experience with my Enfant collection – many women loved it so much they asked me to replicate the collection in adult sizes, so this really informed my Young Hearts collection. I know how much girls, big and small, dream of fairytale dresses. The joy with childrenswear is being able to be more playful with mixing colours and prints together.
Is it important that children are well dressed?
I care about my kids and doing the best for them, and I like them to wear what's appropriate for every occasion – but its less about being dressed up and more about looking smart and showing respect to the particular surroundings they're in.
What are the children's trends that won't date?
For girls, you can't go wrong with a white cotton broderie anglais dress that teams wit a nice little cardigan or denim jacket; for boys, I love the vintage surfer feel of the rashies and board shirts, inspired by my husband Bradley's love of riding the waves near our house in Milton.
 What are the upcoming kids' clothing trends?
There seems to be a growing trend for girls loving shorts rather than skirts. For boys, I really wanted a smart dress jacket in the collection because it adds a little sophistication teamed with everyday wear that lends a sense of occasion to formal outings.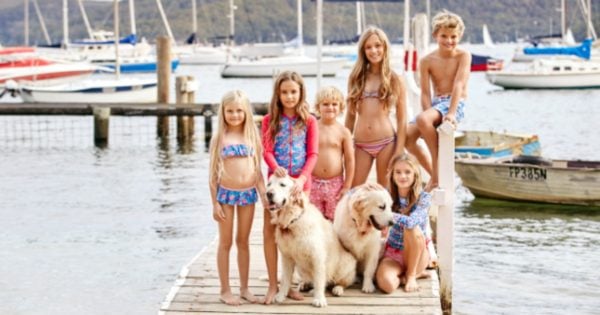 Collette Dinnigan's boys range has been released. Image: Supplied
 When you are designing for a more affordable line, what compromises do you have to make? Do you have to compromise on the quality?
We've worked hard to work with the best quality fabrics we can find at an affordable price point – from my catwalk experience, I know which fabrics work to deliver the simplicity and elegance of line I always strive for in everything I design. We haven't skimped on lining, detailed finishing and playful prints. I hope that with everything I do, there's always an attention to detail that comes from more than 20 years in the fashion industry.
 The last ALDI line was a huge success - congratulations - Why did it sell out in a flash?
I think there was a need in the market for good quality, well-designed, affordable everyday pieces – it really struck a chord with mums who enjoy buying beautiful but fun essentials that look good, whatever the occasion.
 When are you going to make adult clothes for ALDI?
I've really loved working with ALDI on the Young Hearts collection but it was always only for one collection only – but due to public demand, particularly for boys, I decided to do a second and final collection because it was so much fun to do.
Collette Dinnigan's boyswear range launches in ALDI stores on Wednesday 19th October.