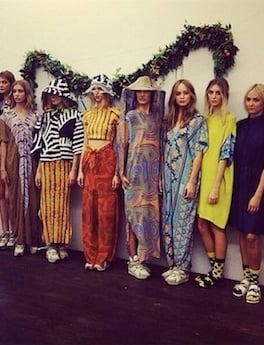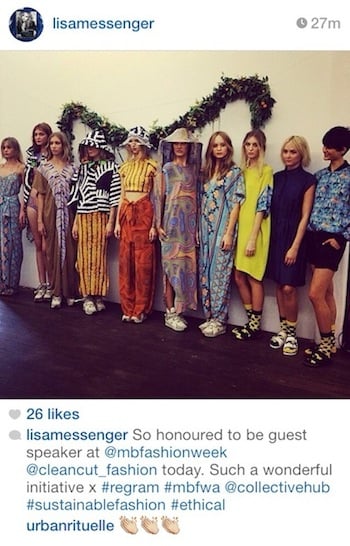 Australia is a little Fashion-occupied at the moment. With the opening of H&M and the Mercedes Benz Fashion Week Australia in full swing, news feeds on Facebook, Twitter and Instagram seem saturated with updates and #MBFWA.
But on Thursday, something a little different took place at Carriageworks: Clean Cut showcased a movement in fashion that is picking up momentum and driving change.
Sustainable fashion.
Exhibiting the best designers, with strong ethical production and stunning aesthetics, Clean Cut is connecting Australia with a global movement away from Fast Fashion and towards a more sustainable future.
So what exactly is Fast Fashion?
It is to shopping what the burger and fries combo deal at Maccas is to restaurant dining. Instead of purchasing timeless, well-made pieces, consumers are opting for cheaper and low-quality items.
The problem is, while the price tag might only say $49.95, this is rarely an accurate reflection of the true cost of the garment. There are hidden environmental and social costs that no one is talking about, because no one can see them. They are hidden behind glossy marketing campaigns, in the back of developing nations.
Remember the Rana Plaza disaster last year where 1,200 garment workers were tragically killed when it collapsed? They were making clothes for UK brands such as Mango and Primark. And if you've shopped in any of these stores, you will know, there is nothing slow about the rate in which new styles are added to the floor.