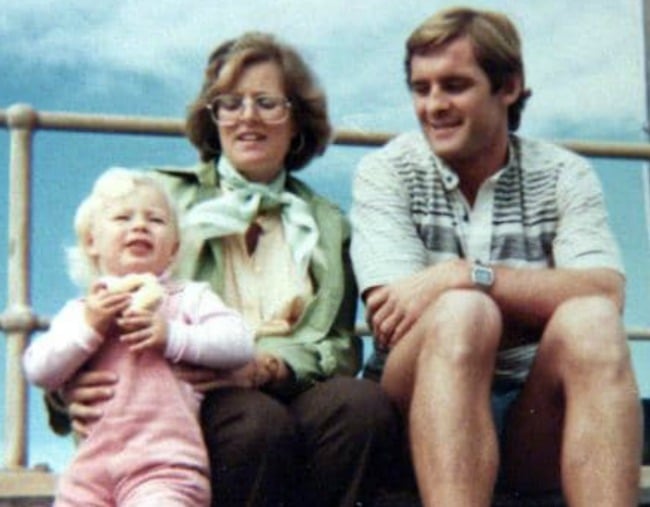 Update: Chris Dawson was arrested on Wednesday, 5 December, and will be charged with the murder of Lyn Dawson.
Renee Simms is often told that she's the spitting image of her aunt, Lynette Dawson.
The daughter of Greg Simms, Lyn's younger brother, Renee never had a chance to meet her aunty. She would disappear before Renee was even born.
Lyn was described to her as "the loveliest person you'd ever meet," a registered nurse and mother to two young girls. She married her high school boyfriend, Chris Dawson, who would go on to play first grade rugby league for the Newtown Jets in the 1970s.
Their marriage, and her subsequent 'disappearance', is the subject of one of Australia's most listened to podcasts, The Teacher's Pet, created by journalist Hedley Thomas with The Australian.
Through his investigation, which has so far spanned 14 episodes, we've learned a great deal about the life of Lyn – who two separate coronial inquests concluded was murdered – and her husband Chris, who the State Coroner believes was responsible.
After finishing up with the Newtown Jets, Chris became a high school sports teacher at Sydney's Cromer High, near where the couple lived in Bayview. Lyn worked at a local childcare centre.
You can listen to Mia Freedman's No Filter interview with The Teacher's Pet creator, Hedley Thomas. 
Whispers began circulating in 1980 that Chris was having a sexual relationship with Joanne Curtis, a Year 11 student at Cromer High. Joanne would often babysit for the Dawson children, and sometimes stayed the night.
Lyn would eventually find out, and confront both Chris and 16-year-old Joanne about their affair.
It was amid these circumstances, that Lyn seemingly vanished into thin air.
"I've only ever known her through the eyes of my father," Renee told Mamamia. 
Her father, Greg, was close friends with Chris who he "idolised".
"I think the fact that Chris was my dad's best man speaks volumes," Renee said.
"Like there's wedding photos now that have Chris in them and Dad looks at them and… it's almost like the photos are ruined."
Her family, from Renee's understanding, did not immediately accept that Chris had any involvement in Lyn's disappearance. Renee was brought up believing her aunty was a missing person; perhaps because her grandmother, Helena Simms, could not bare to contemplate the alternative.
But there was a "general feeling" Renee recalls, that "Chris had done something".
After the first coronial inquest in 2001, where it was ruled that Lyn had been murdered by a "known person", the family began to explore their suspicions.