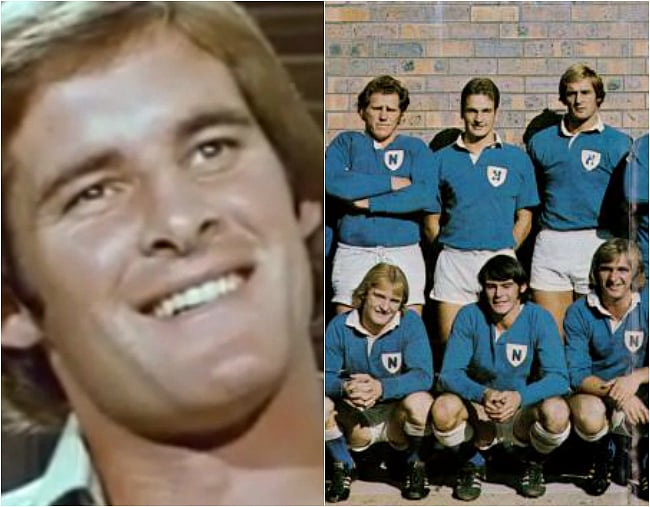 Update: Chris Dawson was arrested on Wednesday, 5 December, and will be charged with the murder of Lyn Dawson.
Thousands of Australians are now familiar with the Newtown Jets.
All thanks to the juggernaut true crime podcast, The Teacher's Pet, the Sydney rugby league club's fame (or infamy) extends beyond the competition, beyond the code, even beyond sport.
And it's all courtesy of one man who last wore the Jets' blue and white jersey more than 40 years ago: Chris Dawson.
The podcast, supported by The Australian and hosted by seasoned journalist Hedley Thomas, dissects the 1982 disappearance of the charismatic footballer/PE teacher's wife, Lynette, and exposes the seedy culture of student-teacher relationships that festered on Sydney's northern beaches at the time.
While two coroners have concluded that Dawson likely murdered his wife, and while his 16-year-old student/babysitter moved into their bed just days after she vanished, no charges have ever been laid against him.
But the Newtown Jets' star number 66 player isn't the only notorious figure to come through the club, or even through his own team. The following men, both of whom played with Dawson in the mid 1970s, attracted headlines of their own.
Gary Sullivan: armed robbery.
After a stellar career that included playing in the 1970 World Cup, softly spoken Newtown Jets lock Gary Sullivan found himself leading the Over 50s team in the Borallon Jail Cup by the end of the '90s.
As reported by The Sydney Morning Herald, Sullivan and his stepfather were prolific armed thieves, who stole more than $3 million in 14 robberies between 1985 and 1991 to finance their gambling.
Sullivan later escaped from prison, briefly landing his name on Australia's top ten most wanted list, according to The Courier. He was recaptured while stealing a toothbrush in South Australia.