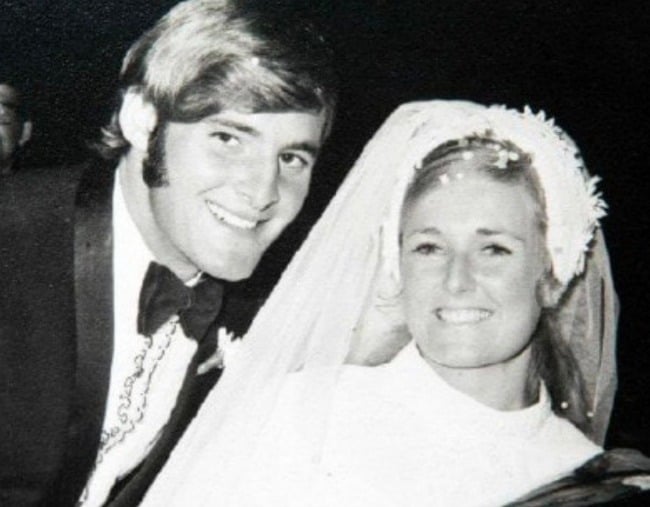 Update: Chris Dawson was arrested on Wednesday, 5 December, and will be charged with the murder of Lyn Dawson.
In early January 1982, 33-year-old mother-of-two Lynette Dawson suddenly disappeared.
At the time, her husband Chris Dawson insisted she had left on her own accord, to join a "religious group" on the north coast.
But 36 years later, no one has seen or heard from Lynette, including her two daughters Shanelle and Sherryn. It has also emerged that Chris was not the gorgeous, doting husband he might have appeared to be from the outside. Many people who knew the Dawsons were aware that Chris was, in fact, engaged in a secret sexual relationship with one of his students, Joanne Curtis.
Friends and family of Lynette believe Chris murdered his wife so he could be with Joanne.
READ: The Teacher's Pet: The faces behind the gripping true crime story. 
In 2001 and 2003, two separate coronial inquests concluded Lynette was murdered by her husband, but Chris Dawson has never been charged for the crime.
Now, with the story the focus of wildly popular true crime podcast The Teacher's Pet, Chris Dawson is facing some serious questions from the Australian public.
On Monday night's episode of A Current Affair, reporter Chris Allen confronted Chris Dawson, who was out with his twin brother Paul, near his home in Queensland.
In the footage, Allen asks, "What happened to your wife Lyn?" to which Dawson responds, "she left".
Allen then broaches the question: "Obviously, the police believe you know more than you're saying Chris, why would they be saying that?"
Dawson, moving closer to his brother, says, "no they don't," before adding, "I won't make a comment".
Watch: Chris Dawson is confronted on A Current Affair. Post continues after video.

In later footage, Paul, attempting to block the camera with his hand, is asked whether he knows anything about Lyn. "My concern is… it would be for…" he begins. "It doesn't matter… we can't make comment."
Watching the confrontation, Lyn's sister Pat Jenkins comments, "Paul's still sticking up for Chris." Lyn's brother, Greg Simms, adds, "they just want to get away as quick as possible. And in my eyes… that is just a clear… 'I'm not going to talk about it, I might incriminate myself'."
At one point, Paul Dawson becomes angry, accusing the camera man of pushing him. He lunges towards the crew member and demands, "why did you push me?"
When Allen accidentally steps on the back of Paul's shoe, he lets out a frustrated grunt, before saying, "if I did that to you, you'd be charging me with assault".
As Allen continues with his questions, Chris insists, "I've got nothing to hide".
"I've told the police everything."
A Current Affair spoke to The Australian's Hedley Thomas, the journalist behind The Teacher's Pet. In the podcast series, Thomas has unearthed new information about the case, with the aim of having police bring charges against Chris Dawson.
Hedley Thomas shares the inside story of The Teacher's Pet.

Want to hear to more?  Subscribe to No Filter.
In the most recent instalment of the podcast, which will be the last episode for some time, the NSW police commissioner pledged to continue their investigations, regardless of whether the Department of Public Prosecutions chooses to charge Chris Dawson in the near future.
The case against him, however, is stronger than ever.