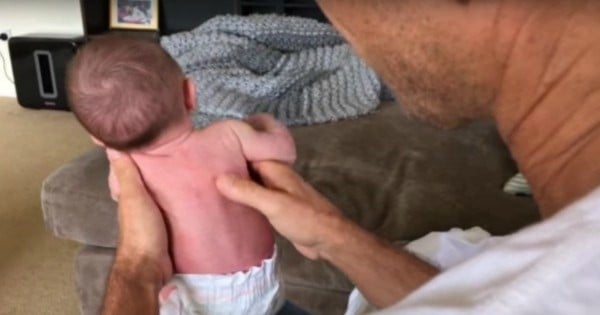 Chiropractors are allegedly sneaking into Australian hospitals to treat newborns, according to the Sydney Morning Herald (SMH).
NSW chiropractor Grant Bond treated a three-day-old baby in Wollongong Private Hospital, the SMH reports.
In April, his clinic posted a photograph of Dr Bond with a newborn at Wollongong Private Hospital but the post has since been removed.
The photograph showed the chiropractor touching the newborn on the back while the baby was being held by his mother.
The Facebook post read: "It was an awesome experience checking [the baby's] spine for the first time," Dr Bond said.
"As I gently laid my hands on his spine, without even waking, he did his first poo!"
Chiropractors are not to treat patients without the hospital's permission.
"I can confirm that this Chiropractor is not accredited at Wollongong Private Hospital.  I can also confirm that neither of the patient's treating physicians were aware that this visit occurred," said Chief Executive of Wollongong Private, David Crowe.
"The Chiropractor appears to have presented to the hospital as a visitor," he added.
A formal complaint has been made to the NSW health watchdog against Dr Bond, according to Fairfax Media.
Mamamia have contacted Dr Bond and his clinic for a comment.
In Victoria, another chiropractor has allegedly posted a photo that showed her treating a newborn in hospital.
Melbourne chiropractor Bianca Beaumont has also had a formal complaint filed against her over the incident, according to Fairfax Media.
Her clinic declined to give any comments to Mamamia over the allegations.