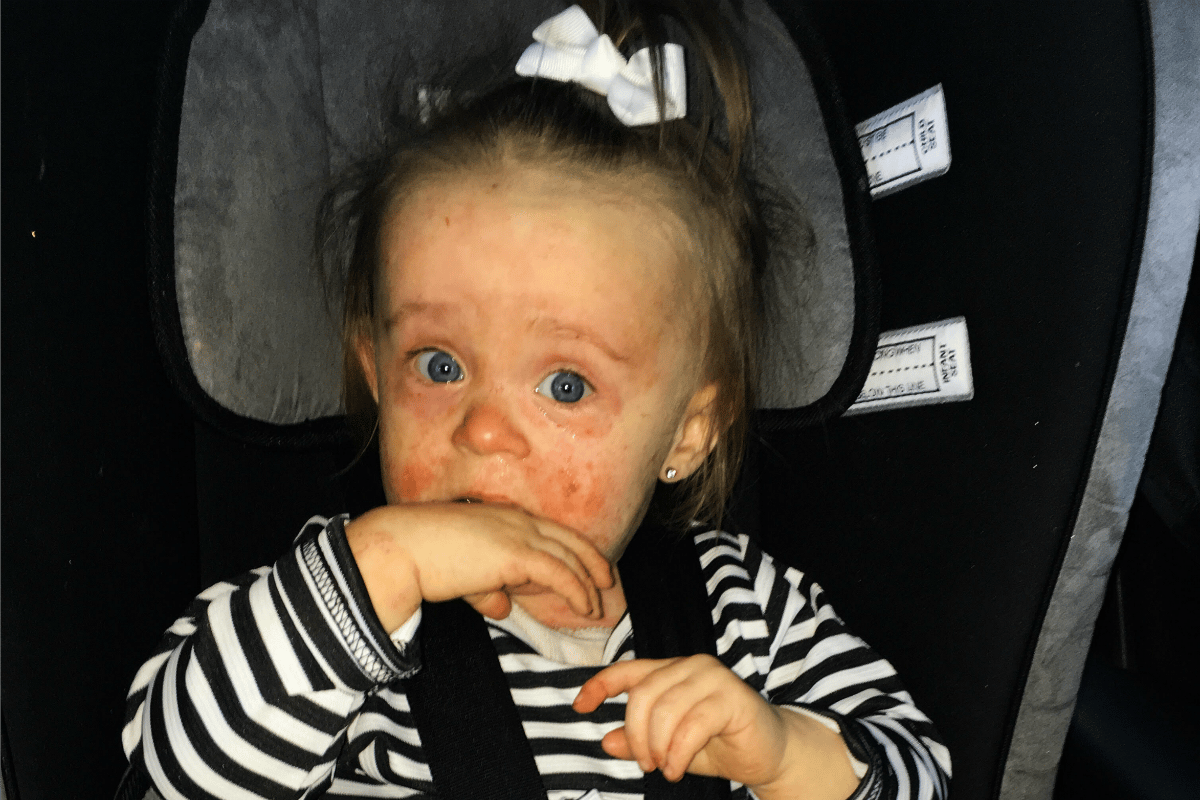 My daughter Charlotte had just turned one. We were driving home from a night away with friends when I looked in the rear-view mirror and saw my beautiful girl's face covered in blood.
Within the first hour of the trip home, her eczema had flared up so badly that the itching became unbearable and her only relief was to scratch, literally tearing her skin off.
I drove straight to the hospital, tears rolling down both of our faces. She was in pain and I was in pain watching her – I've never felt so helpless.
We were advised by a dermatologist, from a leading children's hospital to begin a treatment plan that was anything but simple. It consisted of three baths a day with so much bleach that we ended up having to buy bags of pool salts from a hardware store.
Now when I hear the word 'bleach', it reminds me of one of the hardest times in my family's life. It immediately makes me think of the terrible itching and red sore skin caused by Charlotte's dreadful battle with eczema.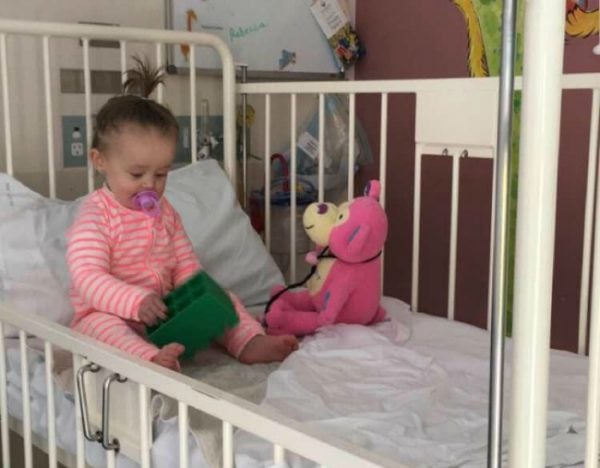 The next step was to cover Charlotte head to toe in oils and steroid creams, before wrapping her in layers of medical dressings. This was our life three times a day, seven days a week for over a month.
During this time, I became terrified of taking Charlotte out with me as I was so worried about what people would think. I was worried about whether they would judge me or think I was in some way responsible and label me a terrible mother. It was really quite debilitating.
Unfortunately, my daughter's not the only one in the family who suffers from bad eczema. My husband Dion battled it as a child and to this day, still has terrible dry skin and eczema flare ups.
One of our worst memories is from a time we had to take Charlotte to the hospital and my husband felt so incredibly guilty. He felt like it was all his fault that his little girl was in so much pain. He thought he had somehow given her his bad skin and just kept apologising.