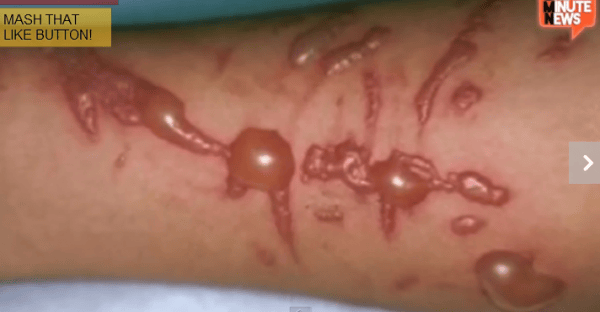 Nobody knew just how three young girls ended up with such serious skin burns they had to be rushed to hospital and hooked up to morphine to manage the pain.
Stephanie Ellwanger from Washington in the US dropped her daughters Jewels, 12 and Jazmyn, 9 off at her mother's place for a pool party along with three of their friends - Reyghan, Candy and Bailey.
The girls spent five hours swimming and playing in the sun.
That night Stephanie noticed redness around the girls' mouths. She applied some lotion, thinking it was sunburn. By the next day, her girls were covered in blisters. She gently washed her daughters in the shower and applied some cortisone cream. On Monday morning Jazmyne said it hurt to talk. The girls condition deteriorated and by Monday morning their mother was seriously concerned.