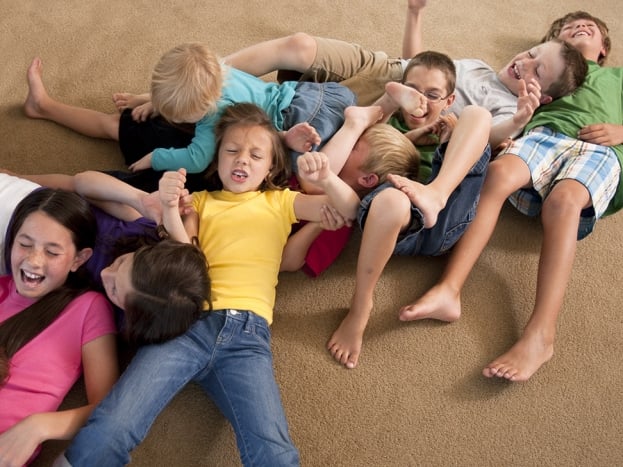 Our favourite blog from last week's iBlog Friday has been chosen. Nami Clarke of Bubba Gum HQ has won with her post Stripping Back? Congratulations Nami! Your Cetaphil pack is in the mail!
Nami shares the moment she realised she'd been doing this parenting thing all wrong.
I remember the day that mum waltzed in the door of my childhood home carrying a video cassette player under her arm.  It was seriously fancy and I am quite certain that we were the very last family in the nation to own one.  It was strictly reserved for very special occasions.  We lived in a solar-powered house so even watching the colour telly was a treat; for the majority of days it was the old black and white job with its pull-out power knob that would clickety-clack through the channels.  This was the late '80s, not the 1950s, by the way. As kids we were taught to cherish everything that we had and on the occasions we were treated with something special it felt like Christmas.
On weekends my brother, sister and I would go yabbying and fang about on our BMX's.  We'd spend hours raking back leaves and sticks throughout our 20 acre property to create elaborate race tracks for our bikes, complete with jumps and hairpin bends.  We collected firewood and kindling to heat the water in our Copper so we could have hot showers and baths.  In fact, having a hot shower meant that our dear dad would climb a ladder with said hot water, fill a 44 gallon drum that was fashioned to the roof above our bathroom and the water would be gravity-fed down a pipe and through a shower head.