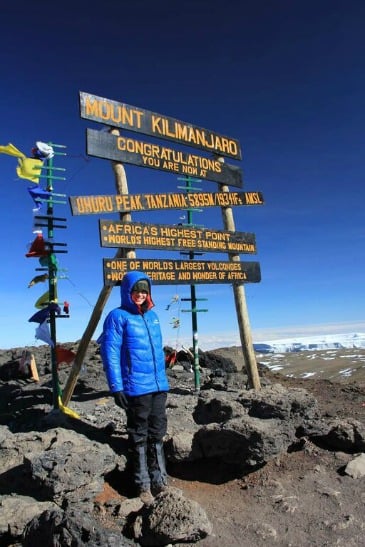 When someone asks you about your holiday, and that holiday involves walking up Mt Kilimanjaro, it's really hard to answer with a massive smile and a breathy, 'ohmygoditwasamazing!'
Of course, it was amazing. But it was also terrible. And incredible. And spanned the gamut of exciting, exhausting, exhilarating, dull and just plain tough. But how to say all this – and explain it – in the five-second conversation people are willing to give you when you return from being away?
How does someone gush with enthusiasm and dismiss something that has challenged their core in just a few words? I might be overthinking it, but I feel a frivolous answer does a discourtesy not only to the journey itself, but to the person who could be swayed by my words. If I unwittingly convinced someone to climb Kilimanjaro with a 'Yeah, it was amazing! You must do it!', I know curses would reign down upon me from afar.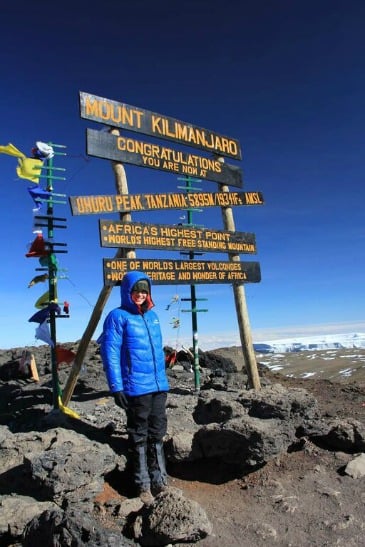 Because undertaking a challenge like Intrepid Travel's Kilimanjaro Climb – or trekking to Base Camp, swimming in the ocean for the first time or whatever makes your heart race and your brain scream 'agggh!' – ultimately becomes something that alters you. It may be subtle, but you simply aren't the same person that you were before. And not everyone is ready for that. To challenge yourself is to learn a little more of what you're made of, and it may not always be something you like.
I spent months training my body to be fit enough to walk for days at a time and an equal amount of time worrying about the cold and the altitude. What didn't even register a blip on my Kilimanjaro radar were the conflicting emotions that would come bubbling up from inside me – or from my fellow walkers for that matter. The further we walked the rawer we became. And the ability to keep in place the polished personas we show the world slowly slipped away.