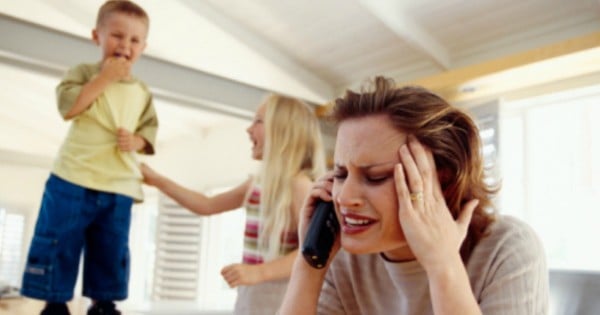 Ground hog day- my heart sinks as that same repetitive Centrelink classical hold music plays over and over again. My liver rages- another Centrelink debacle I just don't have time for. Same old mistakes, same old music and more stress for me. They haven't paid my rent assistance for 2 months and my rent is 75 per cent of my income.
They stopped paying it to me because I didn't realise I'd been sent an online random letter saying I needed to confirm my details were the same as they had always been. After numerous attempts phoning up I finally got onto somebody who told me I would have to upload a form and start the process of rent assistance all over again. My landlord lives overseas so there was scanning of documents and signing of forms. When I went to upload the form a few days later it wouldn't upload. More endless waiting on the phone. Apparently their system was experiencing problems and so I wouldn't be able to upload my form for 24 hours.
Watch: Kochie on ways to organise and save your money. Post continues after video…
I've since called up several times and I always get onto a polite confused person who thinks I've never had rent assistance before and I waste lots of time trying to explain that no I have had it, and should still be getting it, but I'm not, and I uploaded a form. Every time they can't work it out and I'm told they are putting me through to someone who will sort it out and they promise this time somebody will pick up the phone but they don't.
I hold on until I have to race to the childcare to pick up my daughter and hang up. Well, I've been on hold for 2 hours so nobody can say I was impatient.
When I've called the complaints line nobody picks up at all. A friend tells me at least it's not 2010 when they only had 100 staff nationally to take all Centrelink's calls. It's supposed to be better now. But all over Australia every minute of the day people without voices are suffering from Centrelink complications and fumbling.
I put the rent on the credit card and hold back the tears. I get charged a big fee for using my credit card in this way.
I remember when they underpaid my maternity payment following the birth of my daughter and I lost a few weeks of pay. They told me that while it was their mistake; there was no policy in place to deal with the problem, so I'd have to take them to court to sort it out.