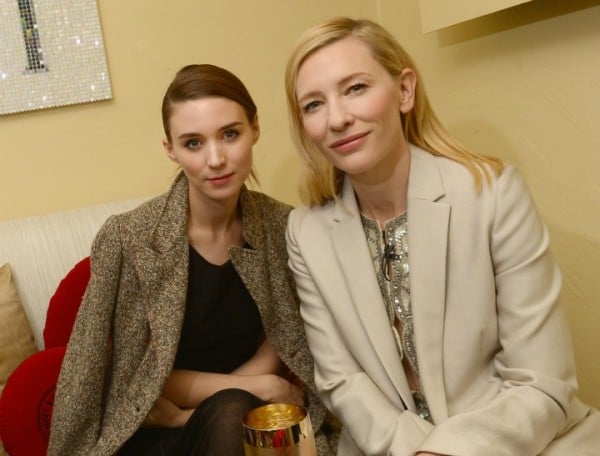 Well, this is something we didn't see coming.
Cate Blanchett has told Variety magazine she had several lesbian relationships before she married her husband of 18 years, Andrew Upton.
It's only fitting this revelation came while Blanchett was promoting her new film, Carol, in which she plays a bisexual.
When the interviewer asked the 45-year-old if this was her first lesbian experience, she replied coyly, "On film - or in real life?"
Pressed for details about whether she had been in a lesbian relationship, the Blue Jasmine star said: "Yes. Many times."
The Best Actress winner refused to give any more detail, but said her character in Carol does not define sexual orientation with labels.
"I never thought about it ... I don't think Carol thought about it."
Blanchett co-stars with Rooney Mara in Carol, which centre's on Mara's character, a department store clerk, who falls for Blanchett's character, an older, married woman.
When asked for how she prepared for the role, Blanchett said she "read a lot of girl-on-girl books from the period".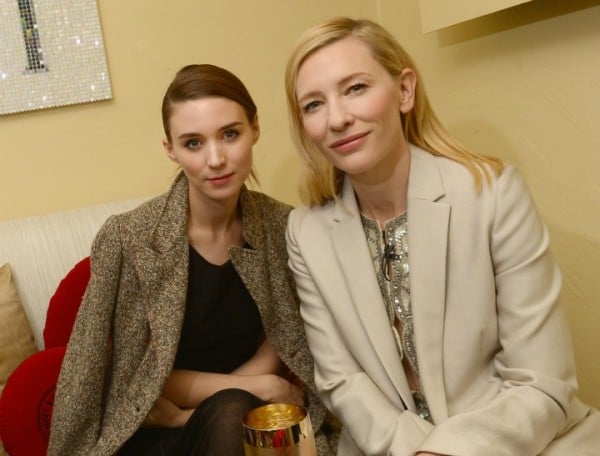 She also turned to the costume designer Sandy Powell for help.
"We asked, 'What is the most erotic part of the body?'" Blanchett told Variety. "We kept saying that wrists are really erotic. The neck. The ankles. The way Highsmith writes, she's got this exquisite observation of detail that most people would miss, but a lover's eye never would. We talked a lot about erogenous zones."
Click through the gallery below for more of Cate Blanchett.
Like this? Try:

Kevin Bacon, is that really you?

The oldest person to be named "World's Most Beautiful Woman."

Watch: Female Celebrities celebrate their last 'f**kable' day.