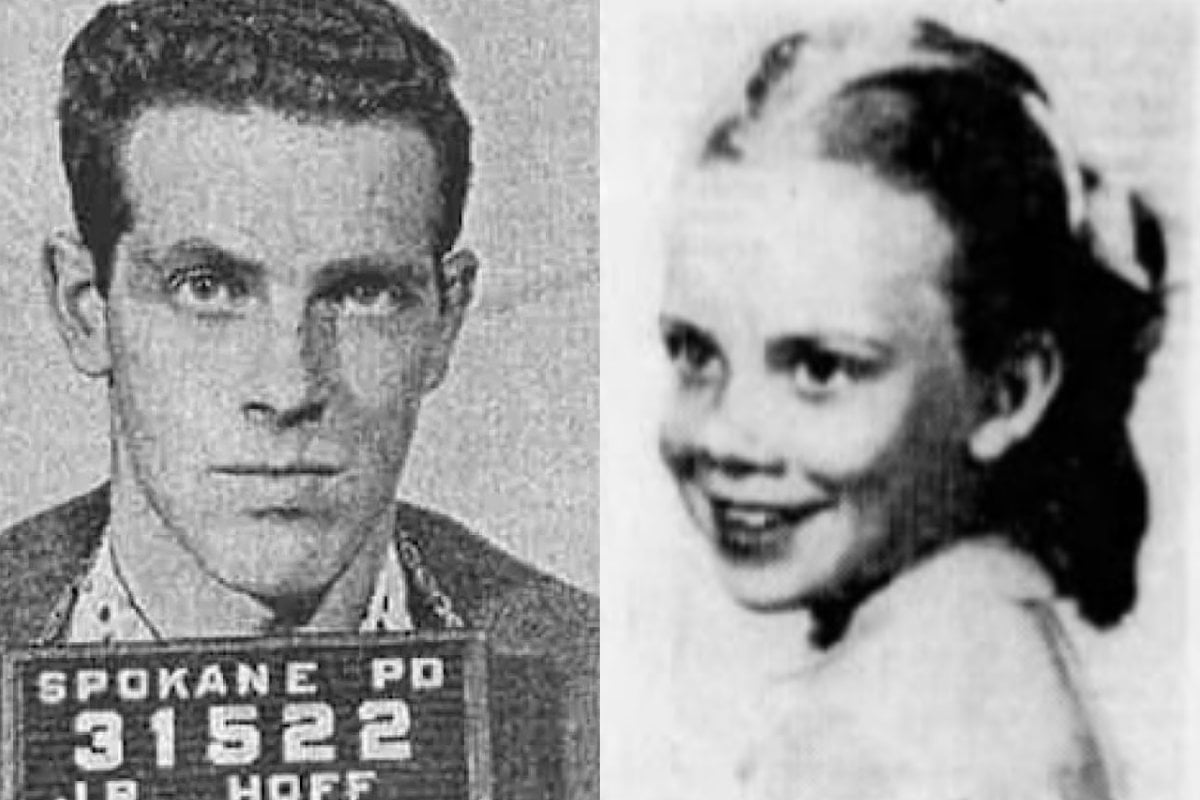 This post deals with assault, violence and suicide, and could be triggering for some readers.

It was one of those crimes that changed a city forever.
On March 6, 1959, nine-year-old Candy Rogers was going door-to-door in her neighbourhood in Spokane, Washington. She was a member of the Blue Birds, the younger version of Camp Fire Girls, and she was selling boxes of mint patties as a fundraiser. 
Candy was supposed to be home by dark, but she never arrived.
Six boxes of mint patties were found scattered along a street. 
Watch True Crime Conversations, where each week, host Jessie Stephens will sit down to talk to an expert about crimes that have captivated, confused and kept us guessing. Post continues after video.
Police were called, and soon, officers were out searching, along with volunteers. At one point, 1200 people were looking for Candy. The Air Force offered a helicopter to help in the search. Tragically, the helicopter crashed, killing two of the airmen inside. 
Sixteen days after Candy disappeared, two men hunting in the woods discovered a pair of girls' blue suede shoes. Wondering if they could belong to Candy, they reported the find to police. 
The next morning, at dawn, police arrived at the spot in the woods and almost immediately spotted Candy's body under a shallow layer of branches and pine needles. 
She had been sexually assaulted and strangled with her own clothing. 
"We'll put every available man on the case and keep them there 'till the thing is solved," Police Chief Clifford Payne told The Daily Chronicle at the time. "We know what we're looking for now. We're looking for a maniac."
The police followed thousands of tips and leads, and came up with suspects – including serial killer Hugh Bion Morse, who chewed the same flavour of gum that was found smeared on Candy's coat – but they never charged anyone with the crime. They carefully stored all the evidence, including Candy's clothes, hoping that one day, it would help find the killer.