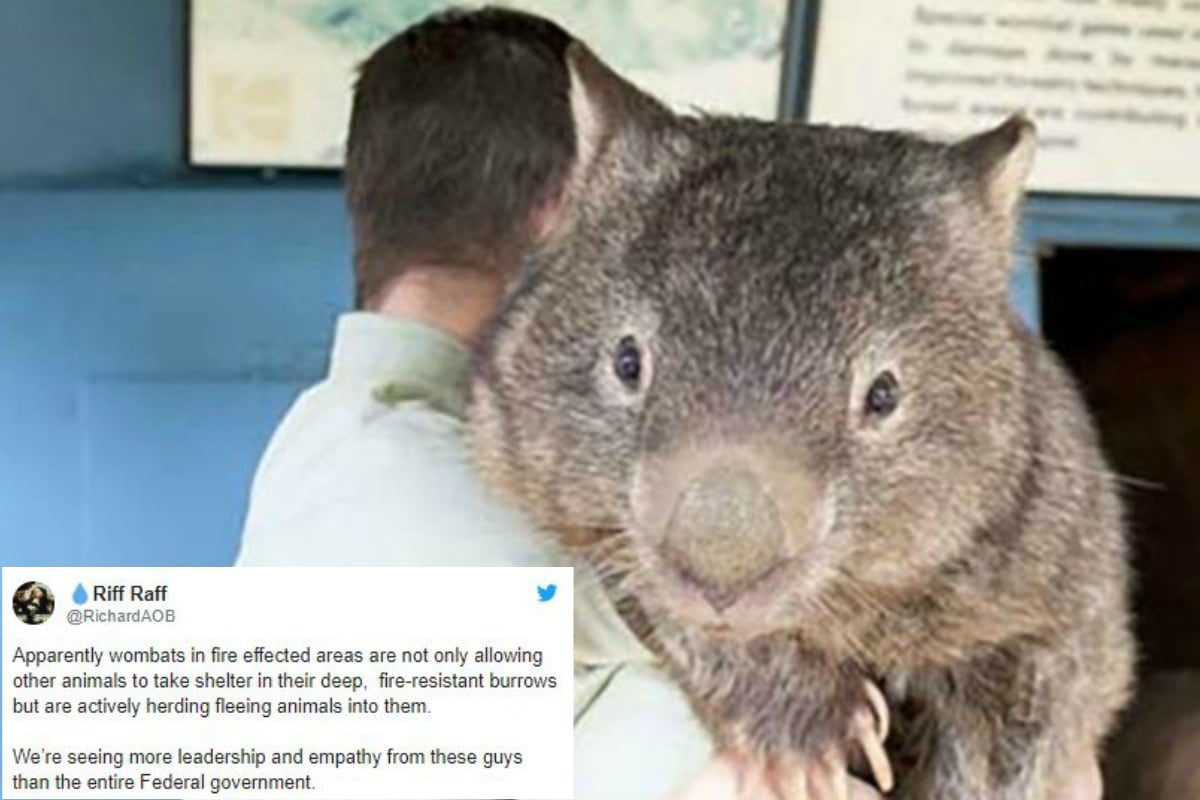 This week, a story about wombats emerged as a beacon of hope amidst our country's devastation.
Wombats – the short-legged, typically territorial marsupial – were seen inviting fleeing animals into their burrows during the bushfire disaster.
A viral tweet stated wombats are "actively herding" animals into their homes.
Apparently wombats in fire effected areas are not only allowing other animals to take shelter in their deep, fire-resistant burrows but are actively herding fleeing animals into them.

We're seeing more leadership and empathy from these guys than the entire Federal government. pic.twitter.com/LGcpSu9x0M

— ????Riff Raff (@RichardAOB) January 11, 2020
And this wasn't the only account of wombats demonstrating 'shepherding' behaviour, with others also sharing their sightings of the mammal sharing their burrow.
animals that don't normally burrow are going down holes to escape the fires, including two wallabies and one wombat in the same hole, a wildlife volunteer tells ABC Gippsland #bushfiresVic #bushfirecrisis

— Kaitlyn Offer (@KaitlynOffer) January 8, 2020
There's a story of a cat who they believe survived by hiding in a wombat hole. Such beautiful souls ❤

— ArcadianMind (@Looking4Arcadia) January 8, 2020