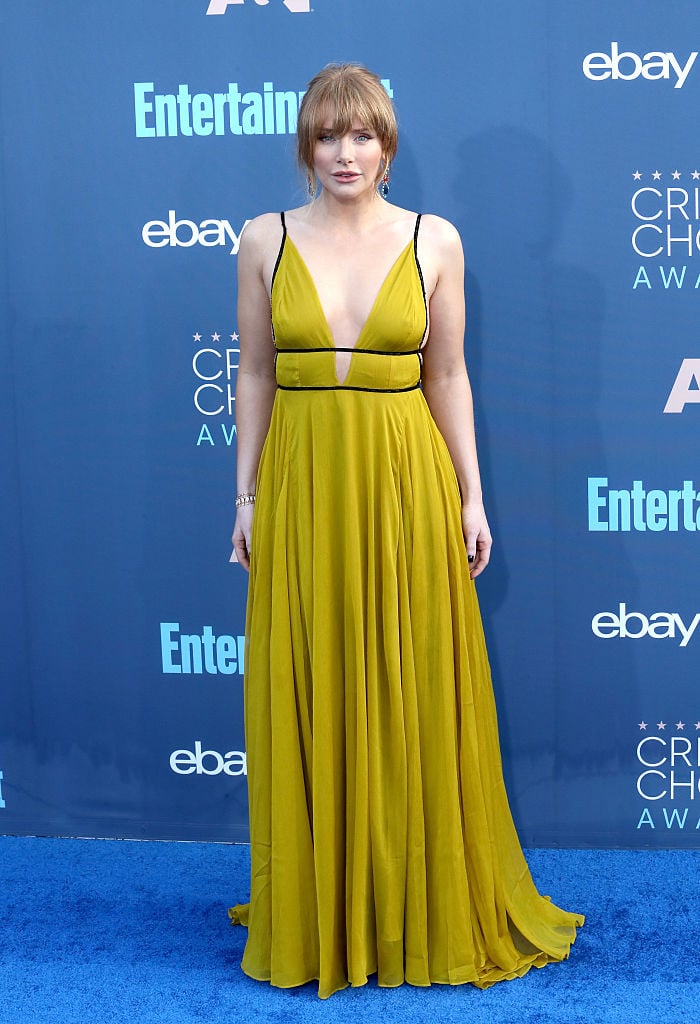 Breaking news: Bryce Dallas Howard, American actress of Jurassic Park and Black Mirror fame, buys her own red carpet dresses.
Yes, you read that right. She buys her own red carpet dresses.
Oh, and another thing? They're cheap. Like, even-normal-people-can-afford-it kinda cheap.
Listen to Laura Brodnik and Rosie Waterland explain how award shows work on The Binge.
The redhead beauty is back in the headlines today after heading to the Critic's Choice Awards in a $240 USD Topshop frock. It's the latest in a string of budget outfits that Dallas Howard has purchased herself for red carpet events, and just like the others, it looks amazing on her.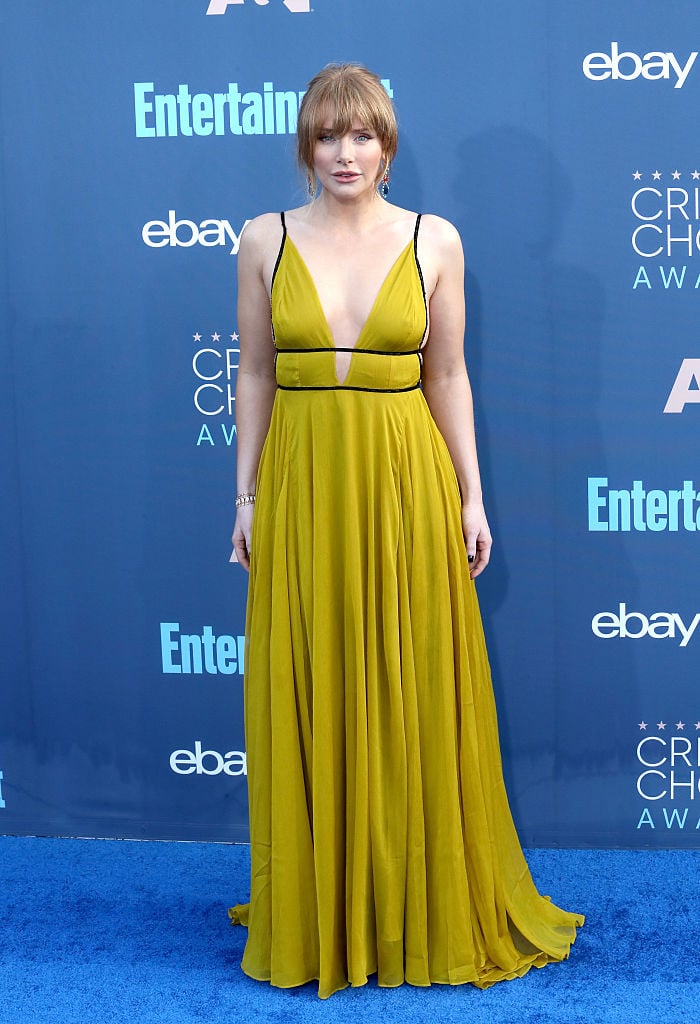 The mustard-coloured, Grecian-style dress was paired with jewelled drop earrings, a loose updo, and serious IDGAF vibe.
"It's great. It's comfortable," she smiled, speaking with Entertainment Tonight. "It's flowy, which is good for this time of year — the holiday season."
CAN WE GET A HOLLA FOR CHRISTMAS BELLY? Thanks, Bryce. We hear ya, girl.
*Scoffs another fruit mince pie*