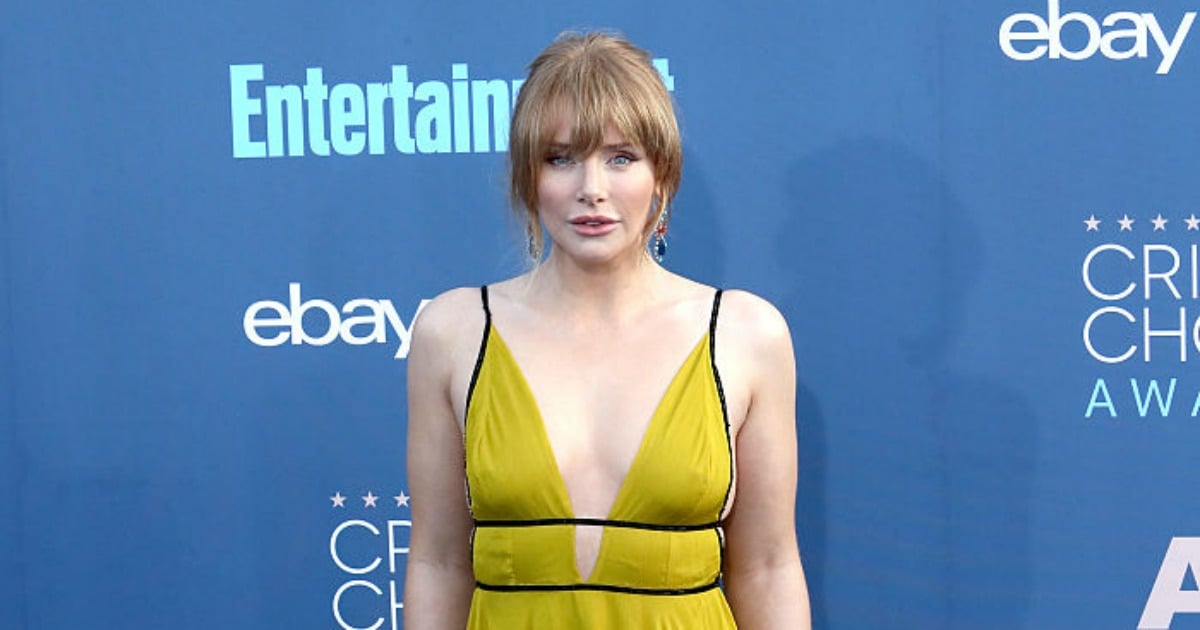 Breaking news: Bryce Dallas Howard, American actress of Jurassic Park and Black Mirror fame, buys her own red carpet dresses.
Yes, you read that right. She buys her own red carpet dresses.
Oh, and another thing? They're cheap. Like, even-normal-people-can-afford-it kinda cheap.
Listen to Laura Brodnik and Rosie Waterland explain how award shows work on The Binge.
The redhead beauty is back in the headlines today after heading to the Critic's Choice Awards in a $240 USD Topshop frock. It's the latest in a string of budget outfits that Dallas Howard has purchased herself for red carpet events, and just like the others, it looks amazing on her.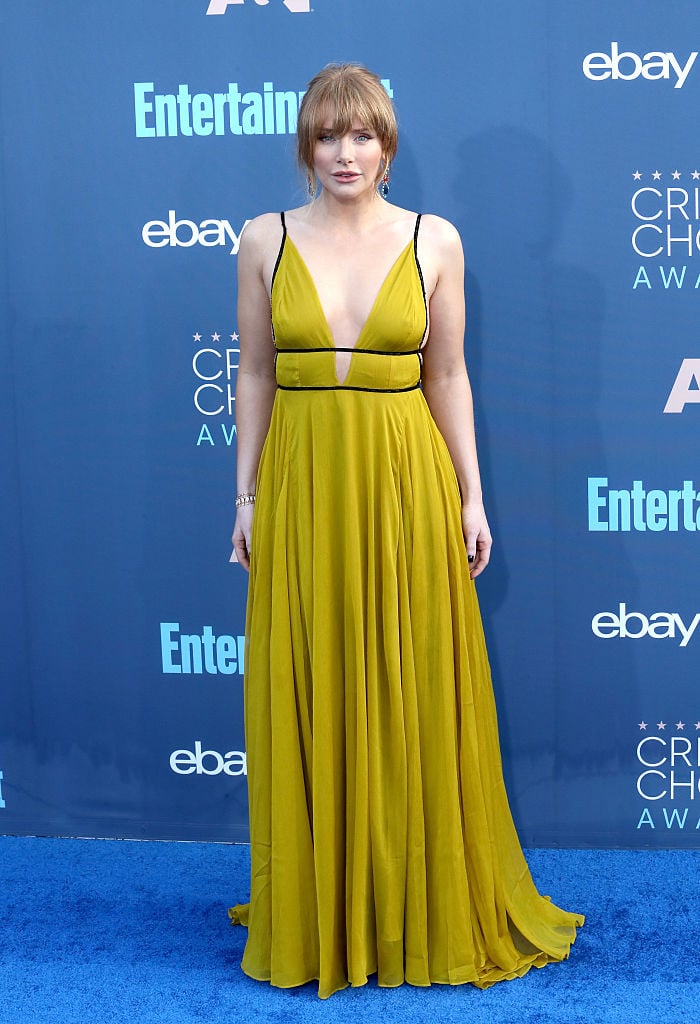 The mustard-coloured, Grecian-style dress was paired with jewelled drop earrings, a loose updo, and serious IDGAF vibe.
"It's great. It's comfortable," she smiled, speaking with Entertainment Tonight. "It's flowy, which is good for this time of year — the holiday season."
CAN WE GET A HOLLA FOR CHRISTMAS BELLY? Thanks, Bryce. We hear ya, girl.
*Scoffs another fruit mince pie*

Since, well, forever; Hollywood stars participate in a frantic awards-season rush to be dressed by the world's top designers. But with the sample size sitting around an Australian size 6, so many actresses are squeezed out of the opportunity.
Sofia Vergara has previously called sample sizes 'insane', whilst fellow actress Greta Gerwig has struggled with finding something that fits since she started out.
"They used to only send way smaller sizes," says Gerwig, "I'd get this little tiny dress, and just look at it and be like, Oh, I'm so sad."
Mia Freedman speaks with Taryn Brumfit on the No Filter! podcast to discuss her Body Image Movement.
Not difficult to understand, then, why Bryce Dallas Howard opts to swerve the whole process altogether and find something to wear herself.
"When you're not 'sample' size, or when you don't have a direct relationship with a designer, or if you don't have a lot of notice, those types of size 6 dresses just aren't that available that much," the mum-of-two told People in January this year.
"So, what I found is that if something is sort of last-minute, or I don't have a good relationship with a place, then I go to Neiman's, or I get something online."
Show of hands for anyone who has had to squeeze into a pre-bought bridesmaid dress? Or a frock your mum bought you two sizes too small? Yep. You'll get it.
Bryce shocked the red carpet glitterati at the Golden Globes in January this year when she admitted to buying her sparkly blue Jenny Packham dress off the rack.
"You picked it up yourself? You went and bought it yourself?" asked a shocked Giuliana Rancic of E! News Live.
"I like having lots of options for a size six, as opposed to maybe one option," said Bryce. "I always go to department stores for this kind of stuff."
And you could tell that this was something she had chosen for herself - it fit like a glove, was a stunning colour against her peaches-and-cream complexion, and she just looked like a woman who was comfortable...not wriggling up the red carpet in something that was too tight, too small, or too glitzy.
We think you look great, Bryce Dallas Howard - and you've got damn good taste, too.
...Help us choose a Christmas party outfit?
You can see all the gorgeous gowns from the 2016 Critics' Choice Awards here: