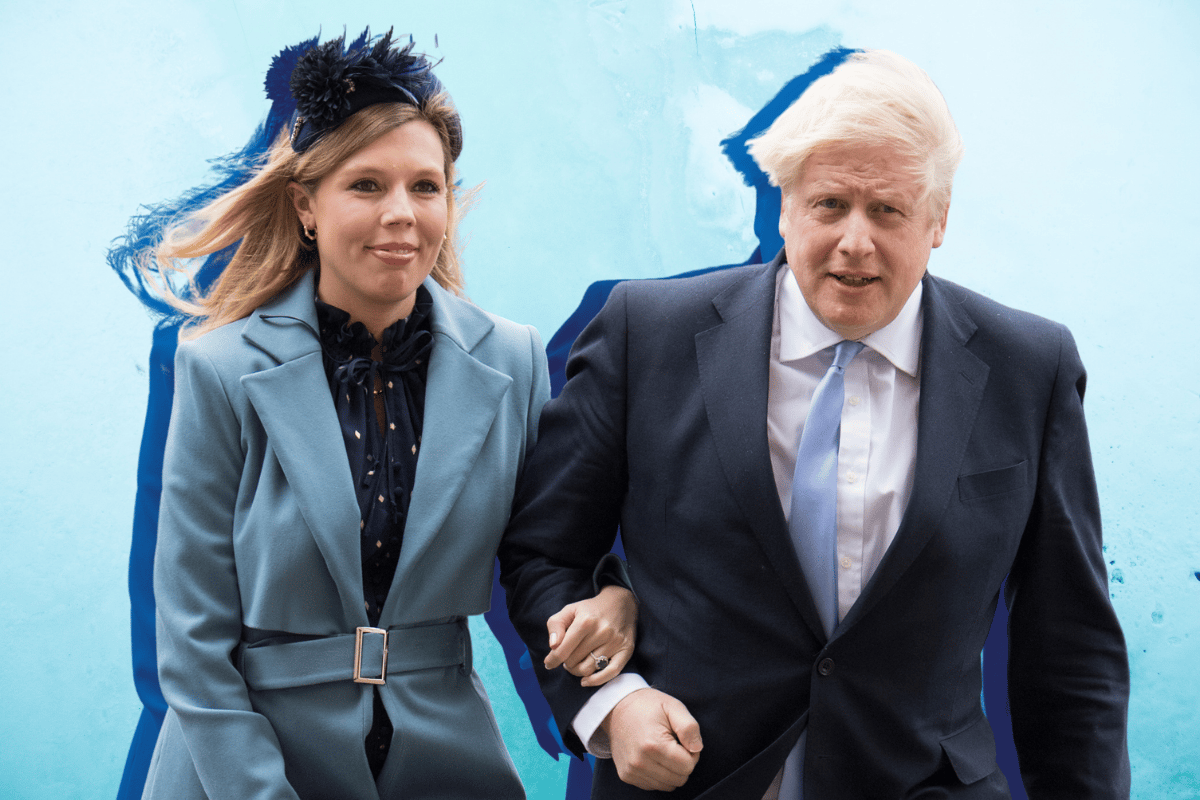 This post mentions abortion and miscarriage and might be triggering for some readers. 
Two months after tying the knot, British Prime Minister Boris Johnson is expecting his second child with his wife Carrie Johnson. 
In a post on her private Instagram account, Carrie shared that the couple are expecting a baby in December after suffering a miscarriage earlier this year. 
"Hoping for our rainbow baby this Christmas," she began the post, according to The Sun.
"At the beginning of the year, I had a miscarriage which left me heartbroken. I feel incredibly blessed to be pregnant again but I've also felt like a bag of nerves."
It comes after the pair welcomed their first child together, Wilfred Lawrie Nicholas Johnson, in April last year. 
Watch: BBC announces the birth of Boris Johnson's baby boy. Post continues below.
Boris, 57, and Carrie, 33, announced they were expecting their son back in March last year on Instagram: "We've got a baby hatching early summer," Carrie wrote. 
Wilfred is Carrie's first child and is believed to be Boris' sixth. That said, he continuously refuses to confirm how many children he has.
Here's everything we know about his past relationships and family life. 
Johnson's marriage to Marina Wheeler and a string of affairs.