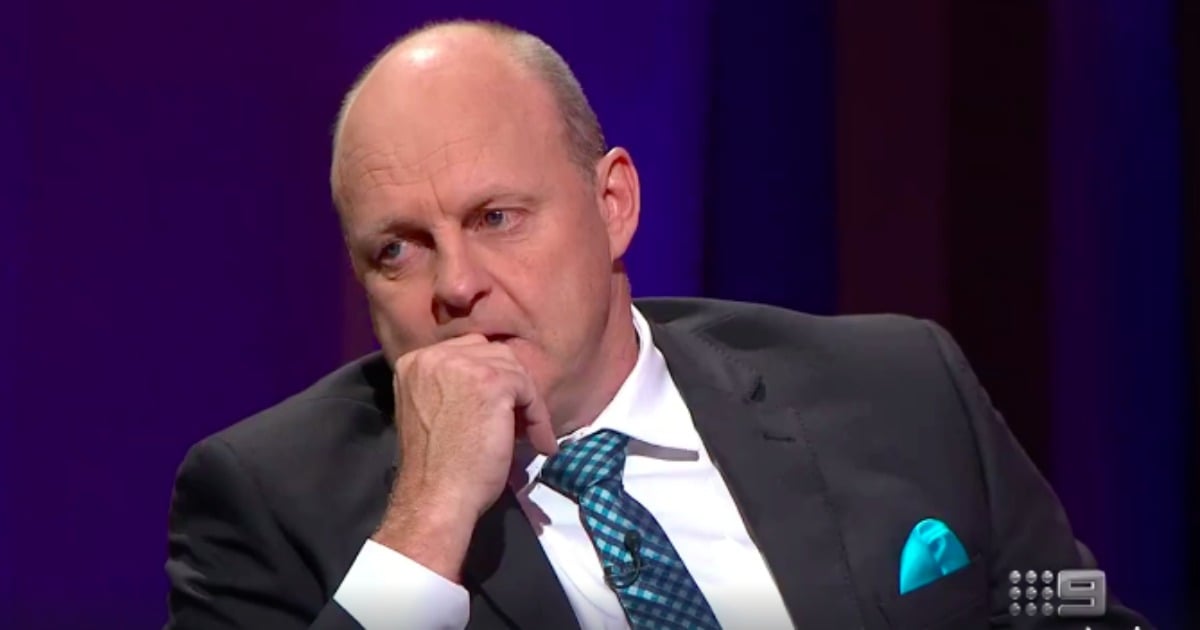 Former AFL football star Billy Brownless has spoken openly for the first time since his public falling out with close friend and long-time colleague, Garry Lyon.
Speaking to fellow co-hosts James Brayshaw and Sam Newman on this year's first episode of The Footy Show last night, the 49-year-old was candid and raw whilst discussing the scandalous relationship between Lyon and his ex-wife Nicky.
In February, as news of the affair broke, it was announced long-time host of the show Lyon would step back from his role to treat mental health problems. Meanwhile, Brownless is still coming to terms with the aftermath.
Watch a clip of Brownless speaking on the show last night below (post continues after video).
"We would have been good mates for a long time and that's what hurt you the most. There is a bit of lying and behind the back stuff, which is what hurts the most.
"I had asked Gary and Nicky earlier on what is going on and they said they were just good friends. That's what hurts the most."
"We all have our ups and downs … it was too close to home. And it has been difficult. Not just for me, for the parents, and the rest of the family," Brownless told the audience.
The former AFL star was suspicious of the pair being more than friends for a while and followed his instinct.
"Initial feelings? I couldn't believe it. I found out three or four months ago that something was going on. I had a hunch. I did some investigation myself, sat Nicky down and we had a chat and she told me.
"My initial feelings were, like anyone — you get angry. You're headless, you're angry.
"I shot of a couple of texts to Garry and to Nicky which you wouldn't want to repeat on this show. And then after a couple of days, you get embarrassed.
"Now, I'm just disappointed.
"A good mate wouldn't do that."
The emotional toll of the scandal has been significant on the 49-year-old, breaking down into tears as he described the the impact the affair has had upon his family. Explaining that his children were unable to leave the house in the midst of all the drama, Brownless was most visibly vulnerable when admitting the family couldn't throw a birthday party for teenage son Max, who turned 16 in the midst of the drama.
It was clear that the effect the affair has had on his children is what hurts him the most.
"We couldn't have a birthday party, couldn't get him presents," Brownless said through tears.
Shortly after, he addressed and condemned widespread rumours that the affair was a cover-up story for one even more damaging: That Lyon was in a relationship with his young daughter, Lucy.
"That is the worst rumour I've heard," Brownless said.
"It's totally incorrect, unfounded, untrue, bulls***. Whoever is peddling it — please stop. She's a 20-year-old girl. She's been dragged through the mud on this."
Pressed if he'd be open to reconnecting with his former friend down the track, Brownless was pessimistic about the possibility of the pair reuniting.
"It'd be bloody hard. I wouldn't know what to say to him. What do you say?" he said.
"It's just wrong.
"You don't touch a man's wallet, you don't touch his wife."
Have you had a partner have an affair with your friend? What was your experience?
Featured Image: Screenshot via Channel 9.