Image: iStock.
So, when was the last time you exercised? Last night? Last week? A month ago, maybe three? How about a year? Oh — more than a year…?
No need to lie, we're not judging. This is a safe space. However, if it's been a while since you last did anything of a remotely active nature and you're planning to get back into the swing of things, there are a few things you need to know.
The first is that you have to actually start somewhere. "I think the most important thing is to find a type of exercise you enjoy and make that a big component of your weekly training schedule. That way, you will not only enjoy it, but you will make more time for it," says Nike Master Trainer Kirsty Godso.
That said, launching right back into things isn't a wise move (although it's good to be enthusiastic). "I definitely wouldn't advise going from zero to 100. Your body will get much better results if you re-introduce exercise in a more gentle manner and build your strength and fitness back up gradually," Godso says.
(Watch: Sam Wood demonstrates a quick at-home workout. Post continues after video.)
Instead, she advises starting with two or three shorter-duration workouts per week, and then gradually bulking up the length of your workouts and the number of them — guided by how your body's feeling.
"If you go too hard too soon you run the risk of burning out and even worse, injuring yourself," Godso adds.
Getting started can be the toughest part, so to point you in the right direction Godso says there are three kinds of workouts you should focus on.
1. Strength
"Strength training is what will give you some of the most dramatic physical results and will also make you feel strong and confident," she says.
Before you wince at the thought of reaching for a barbell, Godso iterates that strength training doesn't only take this form — reformer pilates and barre classes can also help you tone and strengthen.
2. Endurance
Again, don't assume you have to become a slave to the treadmill in order to get your heart pumping. Godso says HIIT workouts, interval training, boxing, sprints and dynamic activitity also count as endurance training.
"Challenging your cardiovascular endurance is a great way to boost your fitness and get a great sweat on," she says.
3. Mobility
Compared to strength training and endurance, stretching might seem like a breeze — but it's just as vital for your body.
"Yoga, foam rolling and dynamic stretching are all key things you want to include in your weekly schedule to give you the most out of your body and keep your chances of injuries lower," Godso says.
Getting started is one thing — making a routine stick, however, is another. "Mixing between training that is a challenge for you, and training you really enjoy, will give you a great foundation to go from to get back into a healthy lifestyle," Godso says. (Post continues after gallery.)
The best yoga poses for period pain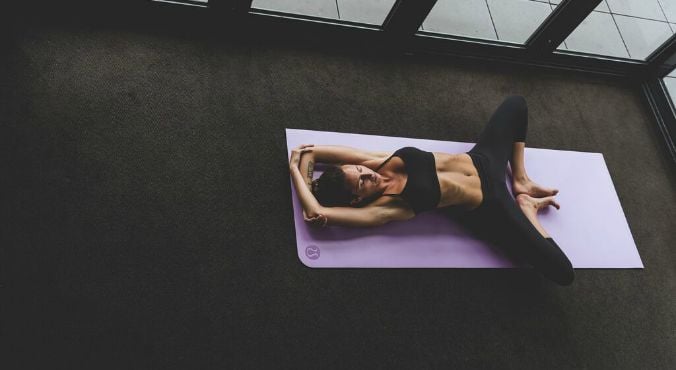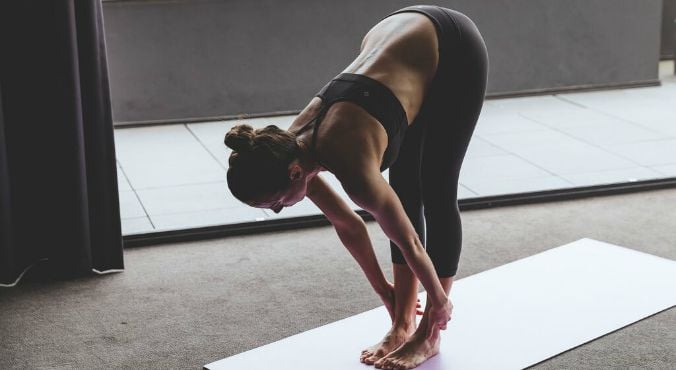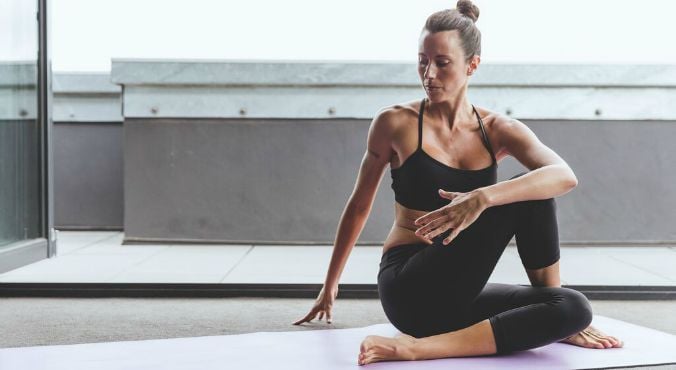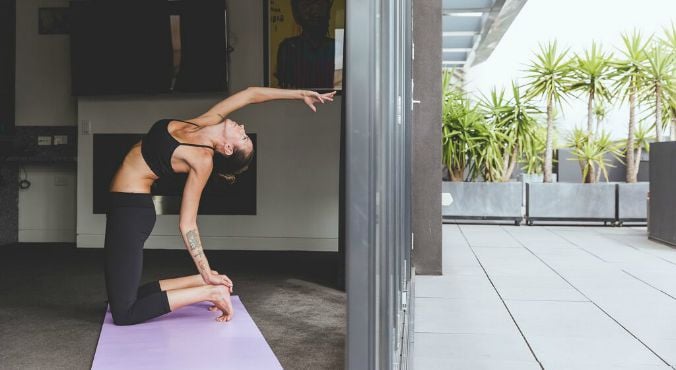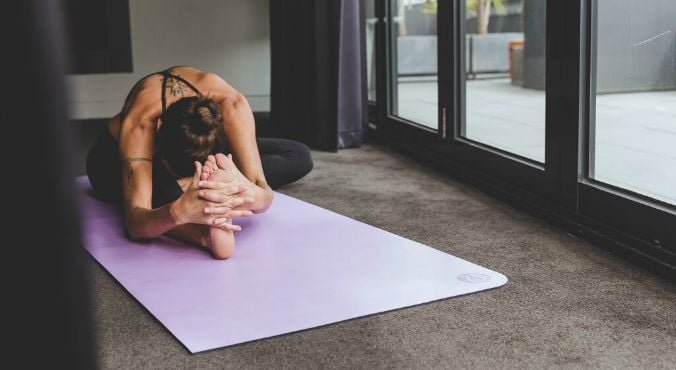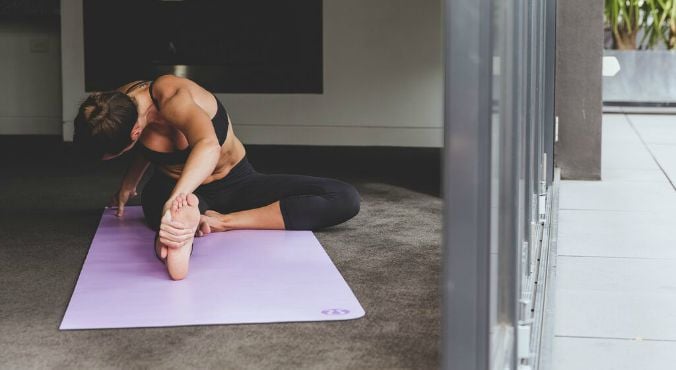 If you need a little help getting yourself back into a routine, and don't have the money for a personal trainer or gym membership, don't feel disheartened.
There's a whole internet full of apps and other online services that can help you out very cheaply, if not free of charge. Godso recommends the Nike Training Club (NTC) app, which offers more than 100 free workouts that cover high-intensity and strength training, yoga and more.
See? You totally got this.
Do you have any tips for getting back into exercise after a hiatus?