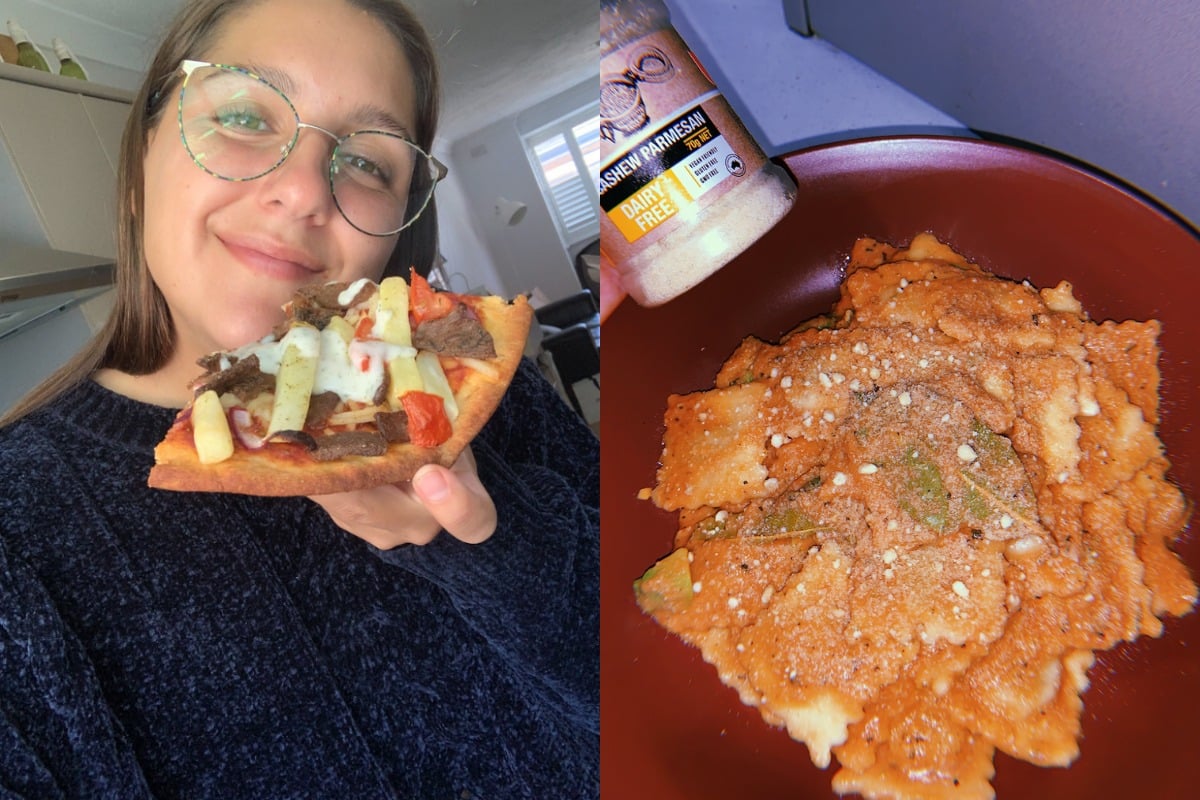 Cheese is one of those things people get so addicted to, they say it's better than sex.
Heck, I'd agree some cheeses are tasty enough to make you do a full Meg Ryan in When Harry Met Sally while biting into a slice of pizza. Now, I'm 18 months into being vegan, so you're probably wondering how someone like me, a cheese lover, could go without it.
One of the reasons I don't eat cheese anymore is because I'm lactose intolerant. But I know I'm not alone when I say I used to shovel grated cheese into my mouth with a 'she'll be right' attitude. But she was not alright.
Watch: Our no-bake Easter recipe. Post continues below. 
Hence, my search for the cheesiest vegan cheese began.
While the vegan movement was slow going through the early 2000s and 2010s, it seems to have picked up the pace recently. There's never been more great vegan food options out there, including our beloved cheese.
Being a self-proclaimed cheese connoisseur, I put my taste buds to the test to see which vegan cheeses are tasty, easy to cook with and worth buying.