Easter is finally here. The weekend when it's socially and emotionally acceptable to eat as many chocolate eggs and bunnies as you can before collapsing into a siesta-like food coma.
For those with the foresight to be somewhat concerned about how much damage might be done in both the physical and financial departments, you'll be aware that indulging in Easter's most enjoyable activity comes at a cost.
With the average Easter egg retailing at just over $7, it's easy to see how the humble egg hunt can make a hefty dent in many a family budget — especially if you're partial to the really nice choccies with all the bells and whistles.
But according to new results from Finder, the exxy brands aren't always the tastiest.
Comparing a range of Easter eggs across Australian brands and supermarkets, the results are in on which brands offer the best value for money.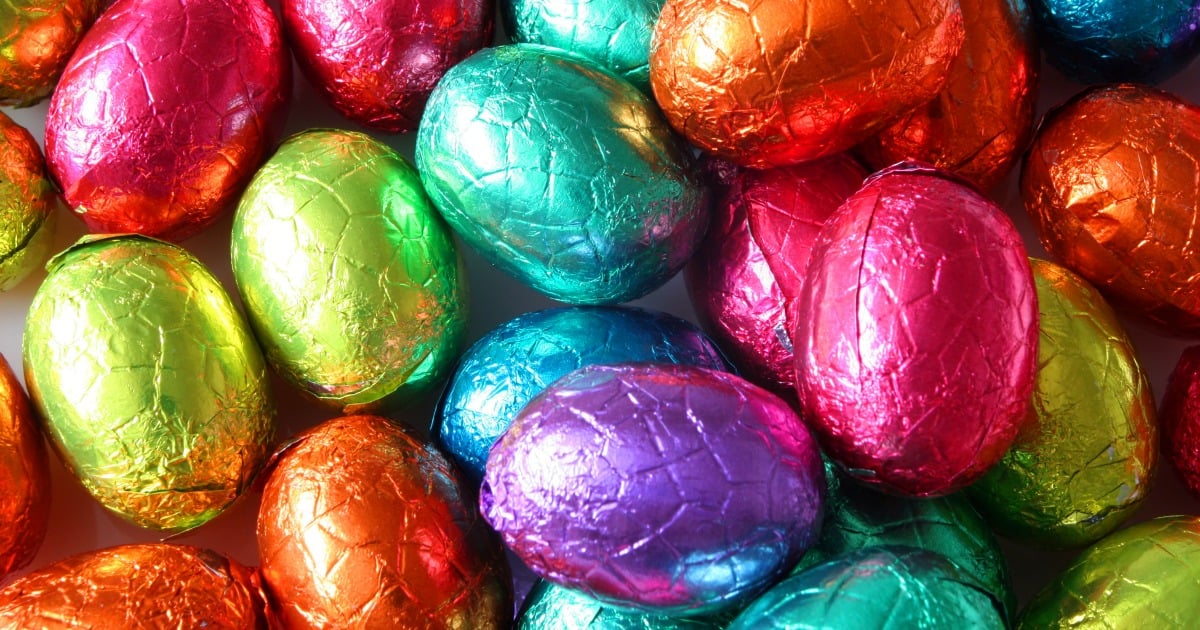 In terms of taste, ironically the most expensive eggs all ranked poorly (these eggs also all had high cocoa percentages).
It was perhaps no surprise that the Ferrero Rocher egg, with the highest number of kilojoules, was also scored as the most delicious (priced at $6.50).
Nostalgia must have played a part among the taste testers, as Kinder's Maxi Egg came in second place ($8.00). And when asked to guess which egg was the most expensive, Ferrero Rocher and the Lindt branded eggs were jointly identified as the most expensive — however, Lindt and Ferror were actually fifth and sixth cheapest respectively.
Listen: What you should be binge-watching this Easter long weekend. (Post continues after audio.)
Surprisingly, the cheapest chocolate tested, the 'Dairy Fine' Milk Chocolate Bunny from Aldi ($0.79/100g), came in fourth place for best tasting. Interestingly, Haigh's - the second most expensive egg ($10.25) - was identified as the cheapest tasting by five participants. Haigh's also scored poorly for taste, coming in ninth out of 12.
So, as it turns out, the four best tasting eggs averaged $4.95, while the four poorest tasting eggs averaged $10.95. Go figure?
And because we could all use a boost leading into the long weekend, the cheapest of the bunch, the 'Dairy Fine' Milk Chocolate Bunny, also has the least amount of kilojoules per 100g. So have at it!
What are you're favourite Easter chocolates to indulge on this Easter?