Life with littlies can get out of hand, especially when it comes with all the stuff that comes with caring for them. Here, Four Under Four blogger, and mum-of-four Melissa McDowell separates the useful from useless to leave you with nine essential toddler items.
1. Sleepytot comforter and dummy holder toy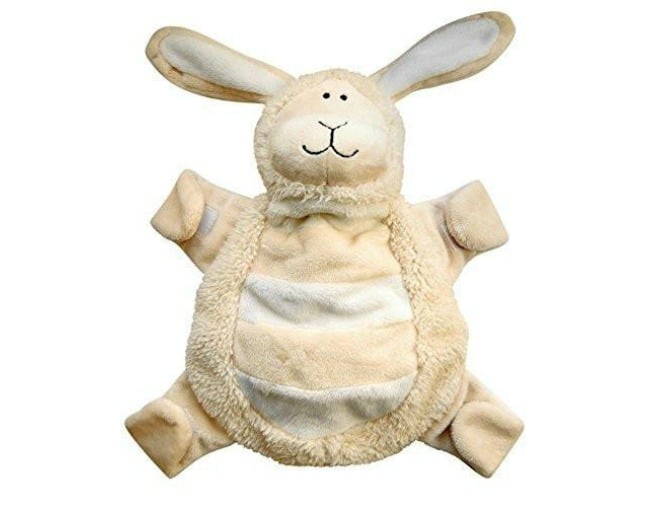 This thing is a godsend to any parent of a baby with a dummy. They're bulky enough that they can't lose the damned things between the bars of the cot in the middle of the night, or down the side of the car seat, but light enough for them to carry around during their every waking moment. They hold up to four dummies at a time so your bub is spoiled for choice.
2.Thermomix
Yes, they carry a hefty price tag and have been receiving some bad press of late, but this magical machine really does make life easier. If you're at the baby stage, the chopping and cooking and pureeing, all in the one gadget is fabulous. If you have toddlers or older children, experimenting with hiding vegetables in lasagne or mac n cheese is really easy… yes you can do all of these things without a Thermomix, but it is about ease, and speed.
This will leave you with so much more time to pick up after the kids, and who doesn't love that? Besides, being able to whip up a batch of scones or peanut butter at a moment's notice has always got to be a good thing.
3.Thermos Funtainer drink bottles
These things are fantastic. They come in cool designs, are stainless steel, and they keep water cold for hours. The only downside to them is if the lids are open and they are knocked over, they will leak because they have a straw, but they really are the best water bottles we have found, and we have been through a few different brands before we got to these!
4. 'Magic' colouring books
Truly a brilliant invention. Colouring books or painting books rather, where the 'paint' is impregnated into the pages, and is activated by brushing water onto it. No more paint everywhere! Worst case scenario the area gets a bit wet, but I will take water over paint any day of the week. Whoever came up with this idea deserves a Nobel peace prize.
Listen: From how often your kids really need a bath to Susan Carland's trick for getting the conversation flowing at the dinner table, these are the highlights of our podcast about family life. (Post continues.)

5. Sleeping bags
I'm talking your GroBags, Love to Dream type bags. For babies that move around a lot at night, these are great. You don't have to stress that they are uncovered and will be cold, because they take their blankies with them! Plus having different thicknesses, or 'togs' for different weather is handy too. We bought one of our GroBags second hand and it has been through all four kids. They are built to last.
6. Spectra S2 double breast pump
Having been through three breast pumps, the Spectra was by far the best. The volume that could be achieved with this pump was double that of the others. If you're going to go with a double pump, (and why wouldn't you?) invest in a pumping bra so you can go hands-free. You're not exactly going to prepare a roast while you're pumping, but it at least makes scrolling through Facebook a little easier.
7. Baby U Potette Plus portable potty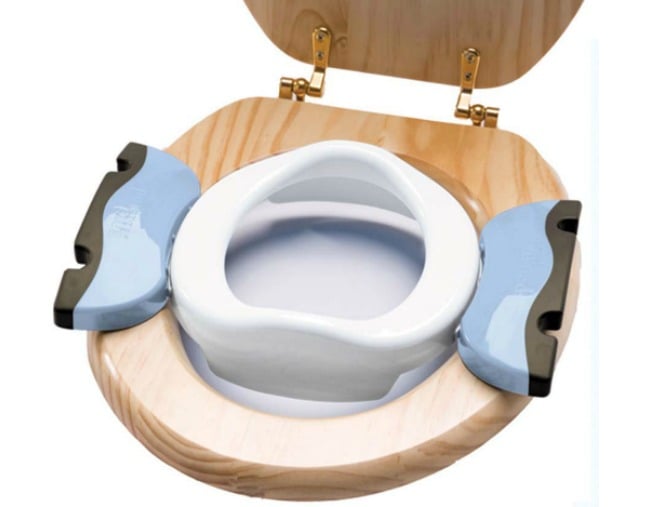 This delightful contraption has gotten us out of trouble more than once. It's a tiny toilet seat that has little foldaway legs, and bags that hook over it. The bags have an absorbent pad in the bottom. It's small enough to keep under the back seat of the car for emergencies, and trust me, it will happen.
8. Top Trike Small Trike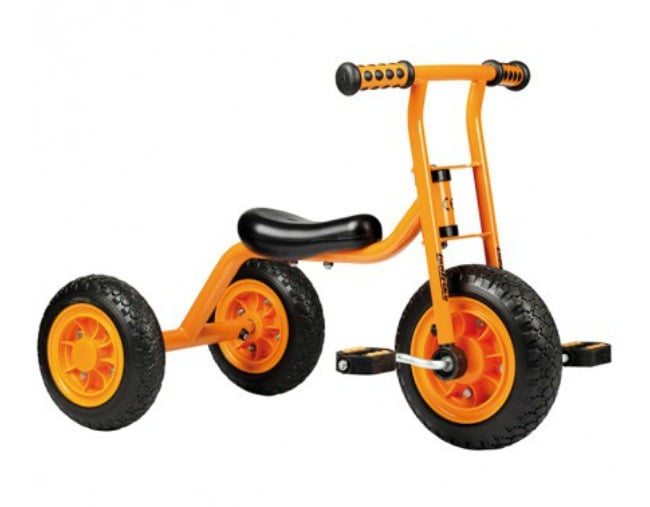 If you're after a trike that will take everything your kids can throw at it, this is the one. They're very sturdy, and are a great size. Younger kids will be able to reach the peddles on these sooner than a lot of trikes out there. Parents who frequent Crocs Playcentres will recognise these beauties. This will be an item that gets passed along once your kids have finished with it, you won't be throwing it away.
9. A 'jumperoo' bouncer
This is a stationary 'stand up' bouncer. They are fabulous for babies who get sick of lying down all the time but might not be at the crawling/walking stage just yet. Plus they have music and interactive toys attached to them so they have the potential to be amused for ages.
For more from Melissa McDowell, visit her Facebook page Four Under Four.