According to my calendar, but also to my Instagram feed, tonight is New Year's Eve.
That means precisely three things:
There will be a lot of photos of people on boats.
There will be an Uber surcharge, making it cheaper to simply buy a brand new vehicle and drive home.
And there will be a certain demographic of human who wishes at 10:05 pm that they had opted to stay in and watch something on Netflix while eating chocolate.
UNLESS…
The playlist situation is sorted out early.
A good playlist, as we all know, can make or break a social situation.
LISTEN: Here are some podcasts to listen to if you're spending New Year's Eve in. Post continues below. 
Here are the five best:
New Year's Eve party anthems
Well, yes. I guess this one is obvious.
This playlist includes, Raise Your Glass by Pink, Uptown Funk by Bruno Mars, Ignition (Remix) by R. Kelly, Crazy In Love by Beyonce and Rock Your Body by Justin Timberlake.
Need I say more.
2. Songs to Sing in the Shower
Followed by more than 2.7 million people, this is simply one of the best playlists on Spotify.
We're talking, Stand By Me by Ben E. King, Dancing In The Moonlight by Toploader, I Want It That Way by The Backstreet Boys, September by Earth, Wind and Fire and Africa by Toto.
If that doesn't make any party fun… well… shit.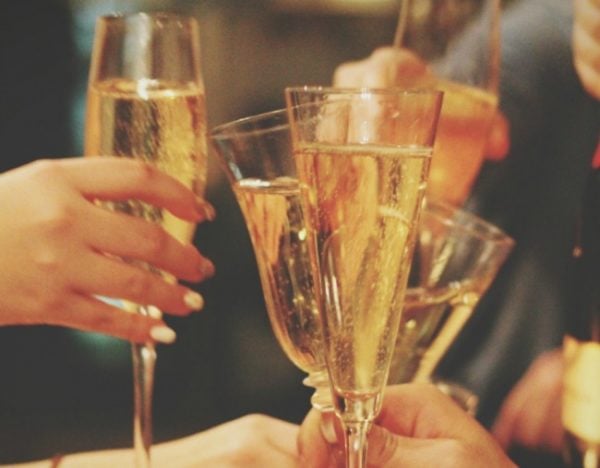 3. The top 100 tracks of 2017
Default I know, but I've had to consider the possibility that some of our readers might be... a bit... cool. And up with the... kids.
The top 100 tracks is currently trending on Spotify, and includes hits like Green Light by Lorde, Despacito by Luis Fonsi, Daddy Yankee and Justin Bieber (which I've had stuck in my head for seven months now), a lot of stuff by Calvin Harris and Bad Liar by Selena Gomez.
4. 101 classic hits 
Well, shit.
It doesn't get much better than some classics.
If you were hoping to ring in the new year with Horses by Daryl Brainwaite then I GOT YOU COVERED. Other bangers include Piano Man by Billy Joel, Everybody Wants to Rule The World by Tears for Fears, Drops of Jupiter by Train and You're The Voice by John Farnham.
5. 90s smash hits
This isn't just limited to 90s smash hits. There's also 80s smash hits, 70s smash hits and so on.
The 90s playlist has over 1.8 million followers and includes hits like No Scrubs by TLC, Hit Me Baby One More Time by Britney Spears, Genie in a Bottle by Christina Aguilera, Black or White by Michael Jackson and Say My Name by Destiny's Child.
What's your best recommendation for a New Year's Eve Spotify playlist?