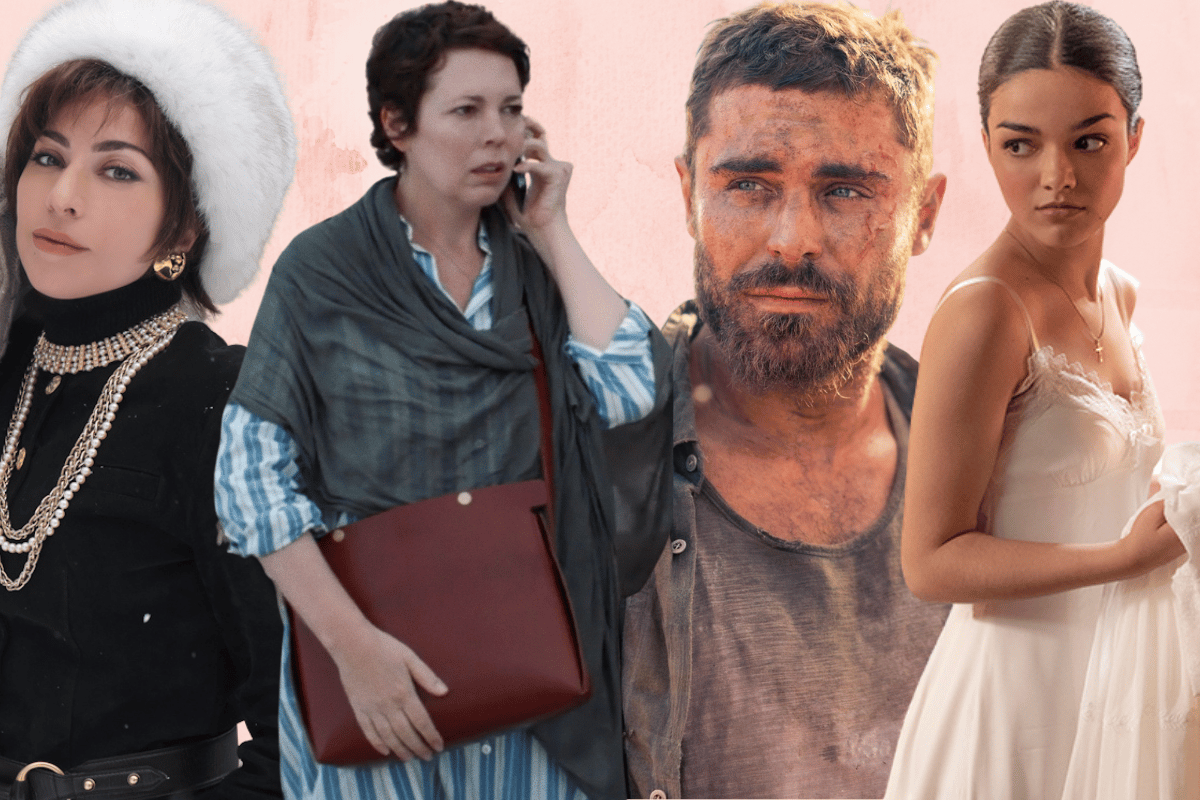 It's the most wonderful time of the year... to watch all the new release movies that have suddenly dropped onto our screens.
Sure, the summer holidays can be about spending time with loved ones, lazing at the beach, and spending up big at the Boxing Day sales on clothes you'll probably never wear, but they should mostly be about indulging in some quality (or just wildly entertaining) cinema.
With that in mind, here are seven of the best new movies to watch over the summer holidays.
Being the Ricardos
There's nothing we love more than a peek into the lives of iconic Hollywood couples and Being the Ricardos, the new drama written and directed by the legendary Aaron Sorkin, offers up just that.
The movie chronicles one very fraught week behind-the-scenes of making the hugely succesful 1950s sitcom, I Love Lucy, a groundbreaking series starring real-life married couple Lucille Ball and Desi Arnaz whose surname on the show was 'Ricardo'.
In the film, Nicole Kidman and Javier Bardem star as Lucille and Desi respectively and the story centres on their complex personal and professional relationship and all the drama that goes into making a particularly critical episode of their show.
Of course, the film isn't an exact historical retelling of Lucille Ball's life, who was a groundbreaking force when it came to women working in film and television production, but it still offers an interesting look into the life of one of comedy's most famous women. 
The movie was even praised by Lucie Arnaz, the daughter of Lucille Ball and Desi Arnaz. 
Watch it on Amazon Prime Video from December 21
Listen to The Spill hosts Laura Brodnik and Kee Reece debrief on the biggest TV show of the year. 
West Side Story
West Side Story was initially scheduled to be released in late 2020 but due to the COVID-19 pandemic, it was pushed back a year. But now that it's finally here, it's easy to see that this is a movie audiences should have the chance to see on the big screen.
Directed by Steven Spielberg, the movie is actually the second feature-length adaptation of the 1957 stage musical of the same name, and keeps the original magic in place while offering up some welcome casting news.
The story is inspired by William Shakespeare's Romeo and Juliet and is set in the mid-1950s in New York City and focuses on the rivalry between two teenage street gangs from different ethnic backgrounds called the Jets and the Sharks.