As a parent, sometimes you feel like all you ever do is this: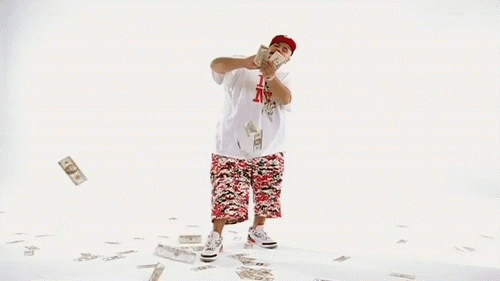 There's the expensive baby gear in the beginning, the clothes they grow out of in two seconds flat, the toys, more toys, and those times you've fruitlessly thrown money at the problem because you had no clue what to do.
But after one or two ridiculous purchases – from a designer rocker they don't sit in to a novelty hat they refuse to wear – you realise you don't need most of that stuff. You receive hand-me-downs gratefully and keep an eagle-eye out for huge discount sales.
What's that you said about HUGE sales? Well, I'll let you in on a secret, OZSALE has some of the best kids gear going round and at up to 80 per cent off. I've shopped on OZSALE for myself before but selfishly never ventured into the kids area… until now. Their Flash Frenzy sale has already kicked off and has prices from a ridiculous $2.
From Penguin books to fairy dresses and tutus, you'll find a stack of stuff on OZSALE to snap up for your little ones, nieces, nephews and friend's babies. Here's 15 of the best kids' buys right now.
Just as an FYI, you should know that this post is sponsored by OZSALE. But all opinions expressed by the author are 100 per cent authentic and written in their own words.
1.The Bunyip Of Berkeley's Creek Book.
One of the best things no one tells you about being a parent is re-living your childhood through your children. I've fallen prey to many a nostalgic purchase; Care Bears, Cabbage Patch Kids and this is my next one – The Bunyip of Berkeley's Creek. This was one of my favourite books growing up and I can't wait to share it with Amelia.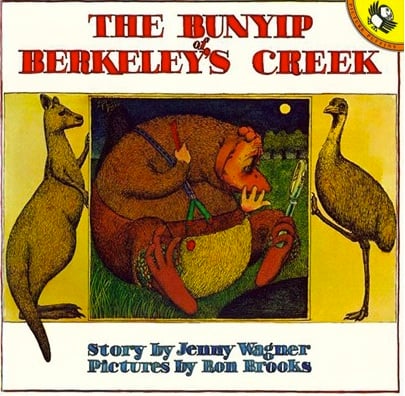 2. Eurotrike – Twist & Roll Scooter.
Parenting is all about discovery and when I recently discovered how much scooters cost I nearly fell over in the shop. This one from trusted brand Eurotrike is down from $91.95 to $58 (and about a third of the price of the one I saw). BARGAIN.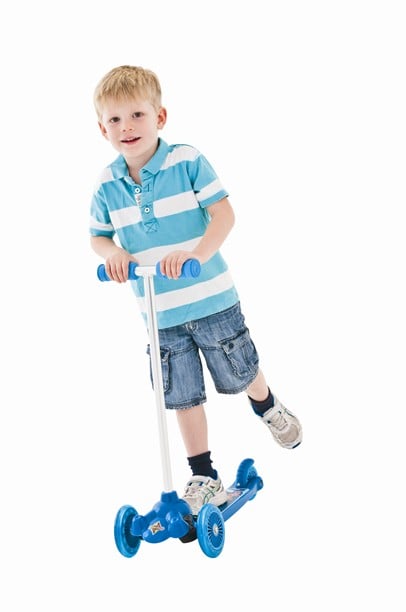 3. Sylvanian Families Treehouse $39.
You get told by other parents that your house with be taken over by toys when you're pregnant but you don't actually think it will happen to you. Until you step on a piece of lego, curse, look around and don't recognise your house anymore. Since our place is tiny, I always encourage relatives (it doesn't always work) to buy small, compact gifts like this small but fun treehouse from Sylvanian Families.

4. Vtech First Steps Baby Walker $72.
I know what you're thinking, $72 for a walker! But hear me out. Not only is it down from $120, my mum purchased one of these for my nephew (first grandchild) and since then it's been passed on to me for Amelia, and now onto another new addition to the family. With three boisterous kids, it's shown no signs of damage and unbelievably is still on the first round of batteries.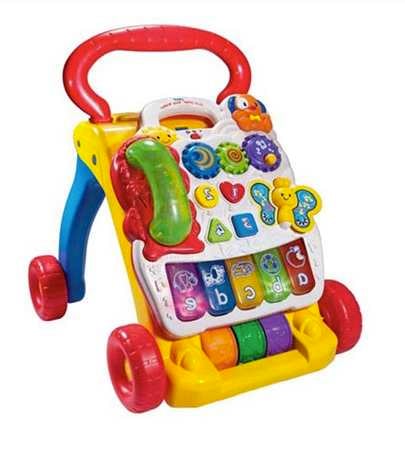 5. Schleich – Hippo $9.50
I have a nephew who would be very happy to add this hippo to his collection. The Australian animals in this series are also great to give to friends' kids visiting from overseas. Prices start from $4 for smaller animals.
6. Melissa & Doug Create-A-Craft Wooden Princess Wand.
We're usually all go-go-go on the weekends, to swimming, the park, Nanna's house, playdates, which is why I'm at a total loss when it's rainy. It could be her age (almost three) but no activity lasts longer than a few minutes. I resolved to find a craft set for something we could do together. I love this Princess Wand set but there's also stamp sets and crayons.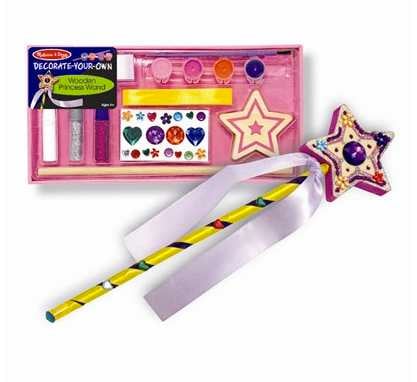 7. Ravensburger – Dinosaurs In The Forest Puzzle $15 
At the risk of sounding really lame, I can't wait until Amelia is old enough to do serious puzzles. At the moment, a puzzle session lasts 30 seconds and ends with jigsaw bits being flung around the room.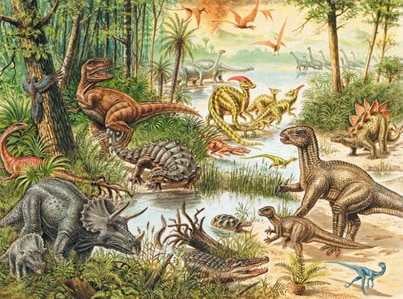 8. Little One Tuxedo Bib And Dress Shoe Bootees $6
One thing about having kids is that there's more kids in your life than ever before and right now I have three friends expecting boys. For friends and colleagues joining the baby brigade, I like to have a few small (but cool!) gifts on hand so I don't have to duck out to the shops at the last minute.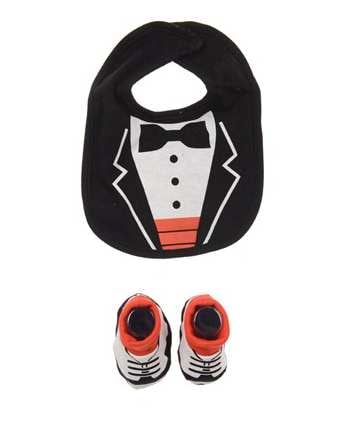 9. Melissa & Doug Alphabet Nesting & Stacking Blocks $16.
Melissa & Doug do lovely wooden toys, which are also great presents for new parents who want to avoid plastic toys.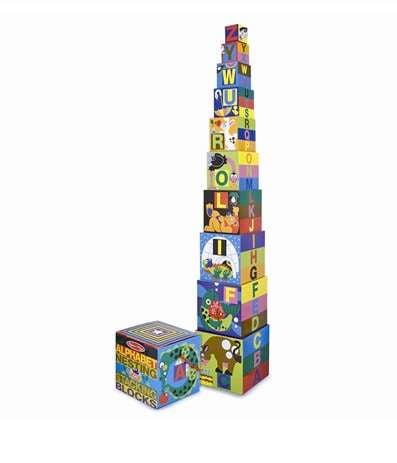 10. RC
Play Tent-Store House $15.
Remember how I said I found rainy days challenging? Well this play tent, which we can hang over the dinner table, will save our linen cupboard from ending up on the floor.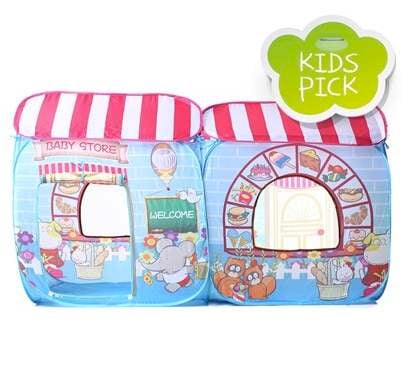 11. Charlie & Me Contrasting Jumper $15.
Ok, we haven't touched on the kids' clothes (and handbags, perfumes and accessories for you, ahem) available on OZSALE. Since OZSALE works with lots of different retailers, the shipping is different for almost every item on the site, which isn't a bad thing. It actually makes you more prepared rather than using your precious weekends at the shops fighting crowds to get the kids new clothes! You can get some great labels for cheap on OZSALE, including Charlie & Me, and if you're heading to the snow this year, have a sticky at the gloves, boots and clothes from Trespass.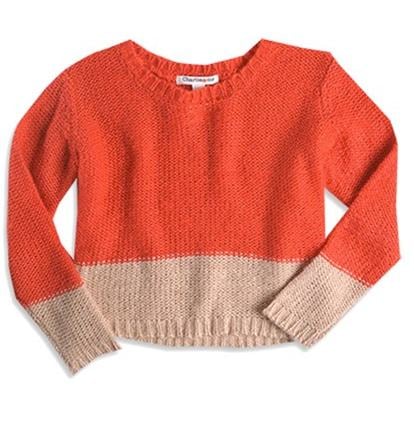 12. Dr Seuss dummy clip $2.
If you have decided to use dummies, may I suggest you preserve your sanity by snapping up one of these pacifier clips? I paid way more than $2 for the one Amelia used – maybe grab two (other designs available).
13. H&M COS for Boys blue trousers $15.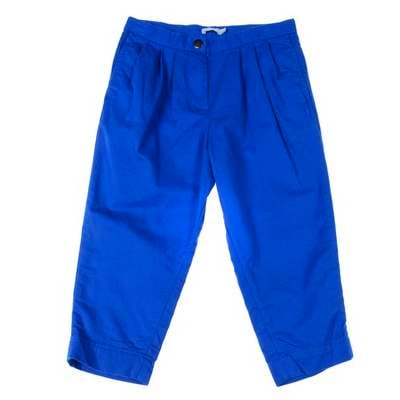 H&M's Collection Of Style is for shoppers who want high-end design and good quality at an affordable price (i.e. everyone). Since H&M is only open in Melbourne, and we can't shop it online yet – OZSALE's edit (there's cute women's dresses too) is the next best thing.
14. H&M COS for Girls blouse $10.
And there's plenty of cute stuff for the girls too!

15. Alex Jr Pirates Of The Tub

 bath stickers.
Bath and bed time can get stressful, bring a bring of fun back into the routine with these pirate stickers – sure to be a hit with both girls and boys.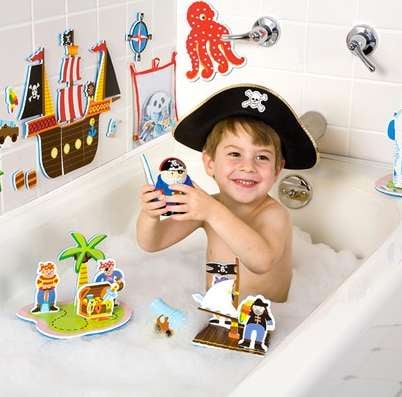 As you can see there's a stack of toys and clothes over at OZSALE's Flash Frenzy sale, head on over there, become a member and start shopping now – I know I will be. Oh, and I've had a sneak peek at the women's sale; it's amazing. There's Prada bags, Dermalogica skincare and I've got my eye on some new Ugg Boots for winter. Happy shopping!
OZSALE is Australia's #1 online shopping club where you will save up to 80 per cent off designer fashion, footwear, beauty, homewares and more everyday.

Visit ozsale.com.au