As a parent, sometimes you feel like all you ever do is this: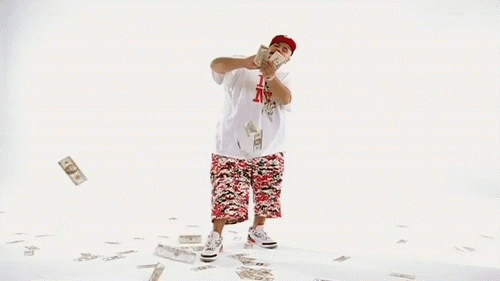 There's the expensive baby gear in the beginning, the clothes they grow out of in two seconds flat, the toys, more toys, and those times you've fruitlessly thrown money at the problem because you had no clue what to do.
But after one or two ridiculous purchases – from a designer rocker they don't sit in to a novelty hat they refuse to wear – you realise you don't need most of that stuff. You receive hand-me-downs gratefully and keep an eagle-eye out for huge discount sales.
What's that you said about HUGE sales? Well, I'll let you in on a secret, OZSALE has some of the best kids gear going round and at up to 80 per cent off. I've shopped on OZSALE for myself before but selfishly never ventured into the kids area… until now. Their Flash Frenzy sale has already kicked off and has prices from a ridiculous $2.
From Penguin books to fairy dresses and tutus, you'll find a stack of stuff on OZSALE to snap up for your little ones, nieces, nephews and friend's babies. Here's 15 of the best kids' buys right now.
Just as an FYI, you should know that this post is sponsored by OZSALE. But all opinions expressed by the author are 100 per cent authentic and written in their own words.
1.The Bunyip Of Berkeley's Creek Book.
One of the best things no one tells you about being a parent is re-living your childhood through your children. I've fallen prey to many a nostalgic purchase; Care Bears, Cabbage Patch Kids and this is my next one – The Bunyip of Berkeley's Creek. This was one of my favourite books growing up and I can't wait to share it with Amelia.