If there's one thing most humans have in common, it's the desire to drink lots and lots of wine for as little money as possible.
There are perhaps no two words that go together quite as sweetly as cheap and wine. Mmmmm… yes.
The issue, however, is taking a bloody risk. If you walk into a bottle shop with $20 to spend, it's like playing Russian roulette. We can't just go taking chances on something as important as wine.
Monique Bowley, Holly Wainwright and Mia Freedman discuss what to read with your wine this summer. Post continues below. 
So we crowdsourced the best wine recommendations from our office – and from the, ahem, experts – all for under $20.
Tudor Yarra Valley Pinot Noir $12.99
This is the Aldi red wine everyone is talking about.
Fragrant and perfumed with raspberries, silvan berries and forest fruits, this delicious Yarra Valley Pinot Noir is complex and fruit-driven, with a touch of spice.
With a rating of 4.7/5 on the Dan Murphy's website, Mr Frog is described as having sweet cherry and strawberry aromas, with earthy undertones. It's rich, juicy and well balanced.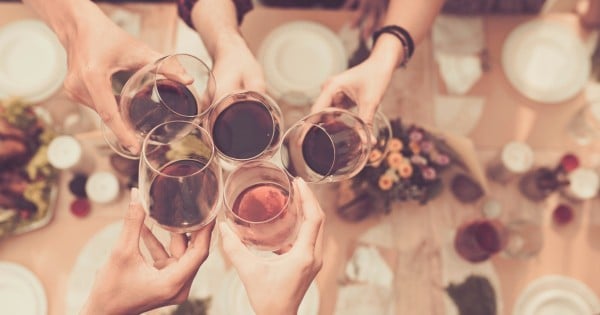 Two Churches Barossa Shiraz $10
Emerging from one of the oldest wine regions in Australia, Two Churches is guaranteed not to disappoint. It's full of plum and spice, leaving a warm finish.
This multi-award winning wine has a chocolately character with hints of rich berry fruit.
It's rated 4.7/5 on the Dan Murphy's website, and is described as smooth and hearty.