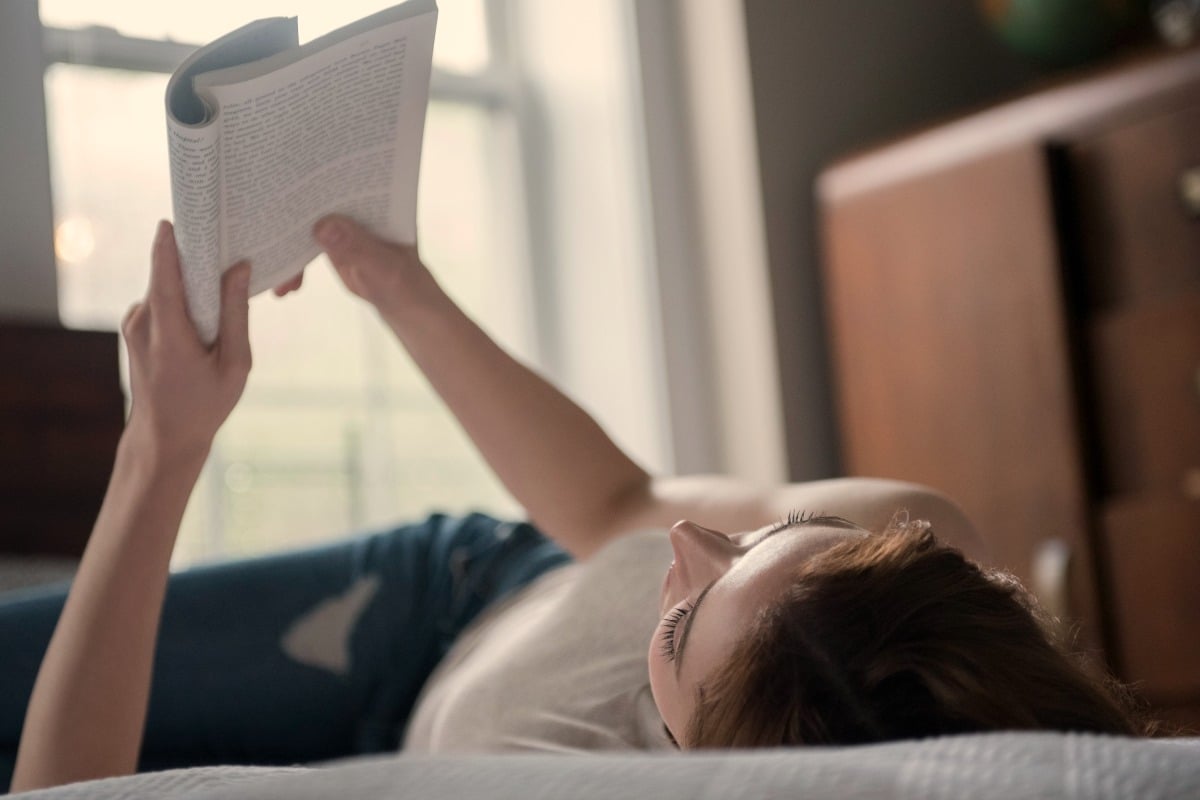 Excuse me, but everyone is invited to my book club and it starts on December 16.
For the next eight weeks, we'll be chatting about a new book every Sunday, and here's the best part.
You don't have to get out of bed/put on a bra/share your cheese platter.
Our Mamamia Book Club is a podcast, and every week I'll be joined by a guest to debrief on the biggest titles of 2018. You are very much welcome to talk back to us and throw your glass of wine angrily mid-chat, OR jump in our Facebook group Mamamia Book Club to share your thoughts on what we're reading.
Here's everything you need to know:
Week 1 December 16: Trent Dalton's Boy Swallows Universe.
Week 2 December 23: Jordan Peterson's 12 Rules For Life.
Week 3 December 30: Liane Moriarty's Nine Perfect Strangers.
Week 4 January 3: Jane Harper's The Lost Man.
Week 5 January 13: Dolly Alderton's Everything I Know About Love.
Week 6 January 20: Holly Wainwright's How To Be Perfect. 
Week 7 January 27: Gail Honeyman's Eleanor Oliphant is Completely Fine.
Week 8 February 3: Melissa Broder's The Pisces.
Listen to our teaser for Book Club right here…
There will be yelling. Gushing. Arguing. A lot of feelings. There's even one book a guest couldn't finish because it nearly killed her.
So join us for our summer Book Club, and get stuck into the most defining books of the last 12 months.
Subscribe to Mamamia Book Club in your favourite podcast app.
Bibliophiles, run by a lady start up, has offered a special deal for anyone who wants to buy the books for this season. Check it out, right here.