The art of pimple popping has recently exploded into YouTube popularity. But let's be real, people.
We've been doing it in the privacy of our own homes forever.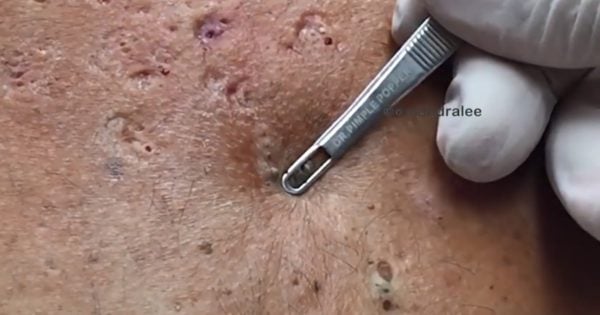 Maybe it's post shower. Maybe it's before you put your makeup on in the morning, or after you remove it at night. Maybe it's after you use bathroom or maybe it's every single time you walk past a goddamn mirror.
We all have our own habits. We all have our preferred squeezing routine.
Whenever I go to the dermatologist I'm faced with a certain phrase: "I see those red marks. You've been squeezing again."
Well of course I bloody well have.
It's one of my hobbies. I'm not proud of it. But it just is.
Listen: The world is split into two types of people: those who love pimple popping, and those who don't. Post continues after audio.
There's a school of thought that squeezing blackheads and whiteheads and pimples and cysts is bad for your skin.
"It scars," they say. "You'll leave a mark."