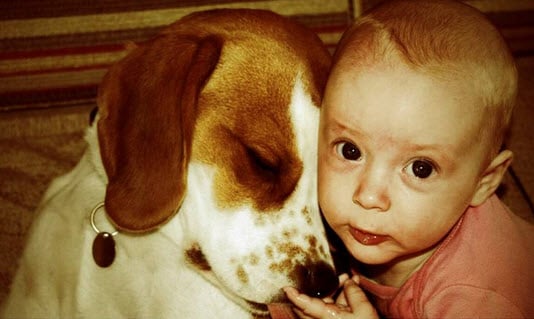 Dogs and babies… not always the best of friends. But these two. These two are going to be fine.
A beagle feels terribly guilty and does whatever he can to apologise.
When you introduce a baby into a family with a dog, you hope they get along.
In a video that has almost reached 3 million views, it shows just how close they can be.
When baby Laura was playing with a toy, beagle Charlie decided he wanted it instead.
And proceeded to steal it, much to Laura's horror.
And so she did what all babies do in this situation. Cry.
And feeling really really guilty (or probably worrying he was about to get into big trouble), Charlie went about finding as many toys around the house to give to Laura. Including the first...a Playstation controller.
He even pulled out the toy chest.
And fished one out.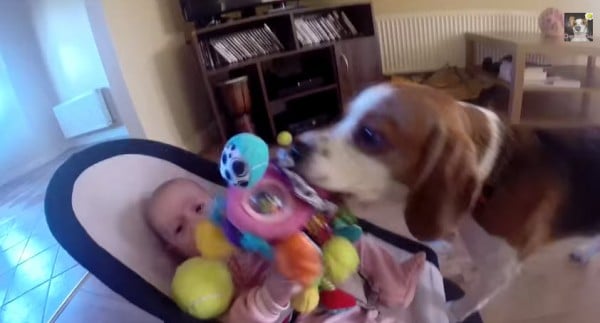 And another.
Until baby Laura had so many toys that you could barely see her.
Apology accepted.
To see the full video, click the video below (don't worry, it is only 90 seconds long, but might make you want to adopt a beagle):
Charlie has a whole Facebook page, so we took the best photos of him and his best friend Laura for you...CLICK THROUGH: