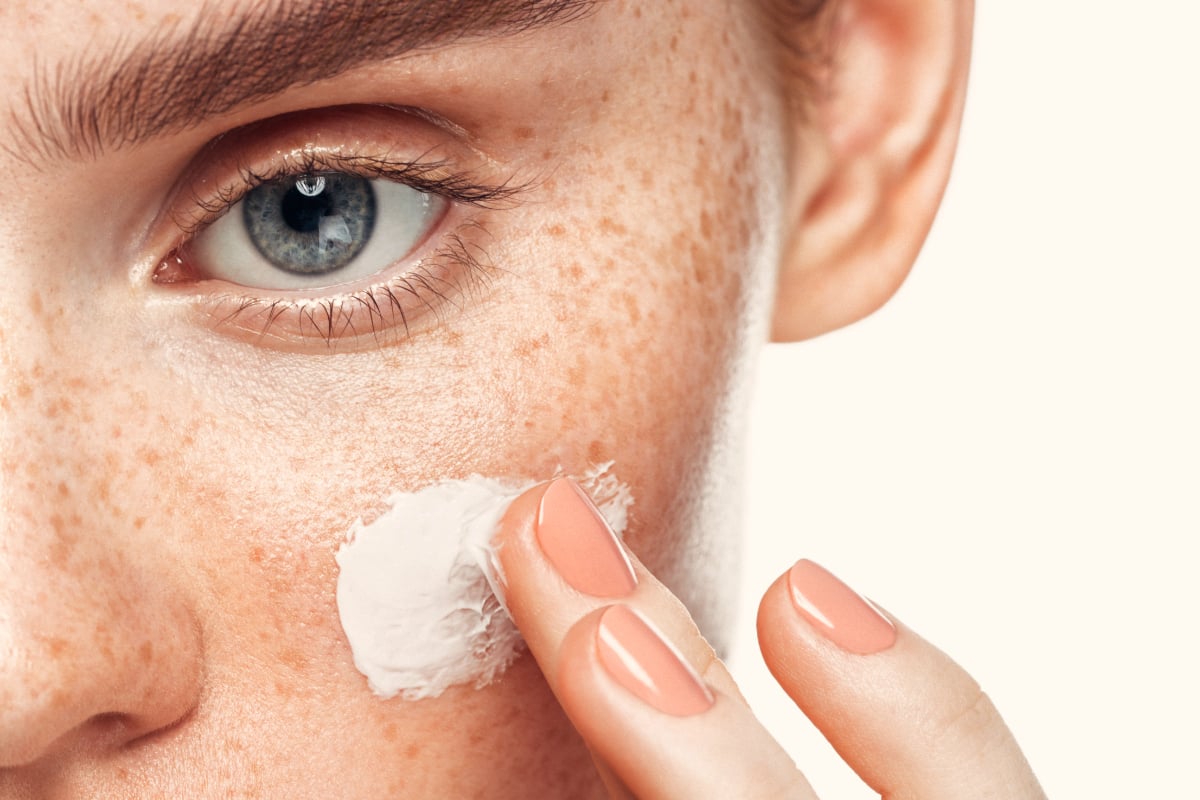 This wonderful nugget of beauty wisdom comes courtesy of Mamamia's beauty podcast, You Beauty. To ensure you never miss an episode, listen to You Beauty here for free. It's a blast.
Once upon a time in a land without BB creams and CC creams, one could wander down to their humble neighbourhood chemist and pick up a tinted moisturiser without much trouble.
Now, we've got a whole alphabet of options – literally, they're called 'alphabet creams' – that make plain tinted moisturisers look like smearing something as useless as mayo on your face.
There's BB creams, CC creams, DD creams… even ZZ creams (which stands for Zhongzhou Zinc Oxide cream, in case you were wondering).
But what even is the difference between BB creams, CC creams and tinted moisturisers?
"BB and CC creams started in Korea, they're huge in Asian culture and Asian skincare. Essentially, BB stands for 'blemish balm' and CC stands for 'colour corrector', but at the end of the day when you take away all the marketing jargon, they really are just tinted skincare products," Mamamia's executive editor and beauty journalist of 15 years Leigh Campbell said on the You Beauty podcast (get it in you ears below, post continues after audio).
"What's happening now is there's cross contamination, in a way, between skincare and makeup and even skincare and hair care. We're thinking, why can't our makeup be good for our skin? So essentially, BB creams and CC creams are the best of skincare in tinted formulas."
To break the BB cream vs. CC cream conundrum down even further, here's exactly what you need to know about BB creams, CC creams and tinted moisturisers, and which is right for you.
What is BB cream?
BB cream stands for 'blemish balm' and they contain skincare ingredients that can treat and reduce the appearance of blemishes – the Garnier BB creams were the first of their kind to come to Australia and the world in a mass way.
"BB creams are great for acne or might be antibacterial, but are also tinted and moisturising," Leigh said.
What is CC cream?
CC cream stands for colour corrector and come in different colours – yellow to correct dullness and sallowness, green for anti-redness and peach for anti-fatigue (whatever that is).
"CC creams are meant to correct any uneven skin tones, pigmentation, and redness or dullness, but really, foundation does that too," Leigh said.
She also explained some CC creams, like the IT Cosmetics Your Skin But Better CC+ Cream ($61), contain vitamin A which aids the treatment of any pigmentation you have while you're wearing the tinted product.
Leigh explained why she loves IT Cosmetics CC Cream so much when we took a look inside her beauty bag, post continues after video.