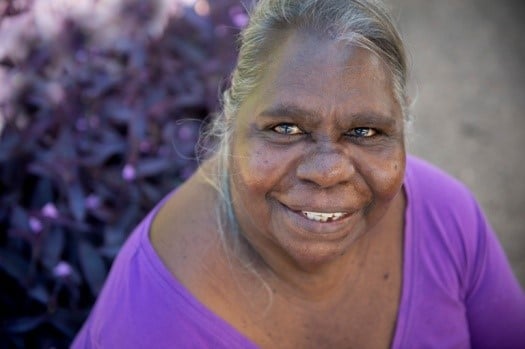 Want to read about some amazing ladies? Barnardos Australia has gone searching for the 'Barnardos Mother of the Year', and here are the finalists.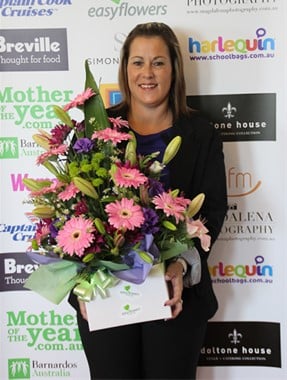 The ACT finalist… 
Belinda Nunn                                                                         
Age: 37
Nominated by…
Beth Brandy, 66, Belinda's stepmother
Belinda Nunn, 37 is a force to be reckoned with.  She is not only the biological mother of three daughters, but has also taken on the responsibility of raising her niece, Takisha, after the little girl's own parents were deemed unsuitable by authorities. Belinda took Takisha into care before she could even walk and has since provided Takisha with opportunities she would never otherwise have had. Belinda has placed Takisha into a private school and she is now excelling scholastically.
Sadly, when Belinda's twin sister died, Belinda also became heavily involved in the lives of the other three children she left behind, aged 8, 11 and 12 at the time of their mother's death and continues to be much more than an Aunty. In addition, Belinda's daughter, Monique, who recently turned 18, is the first person in the family of Aboriginal descent to have been offered a place at university.  This is in no small part due to the support, encouragement and mentoring of Belinda.
With the little time that Belinda has left in her day, she is a dedicated coach to her daughter's netball team, she works in her husband's family business and manages all of the children's school and social commitments.  When asked what she loves most about being a mum, Belinda is quick to respond, "Seeing my kids achieve in sports or academics and being happy".
The NSW finalist…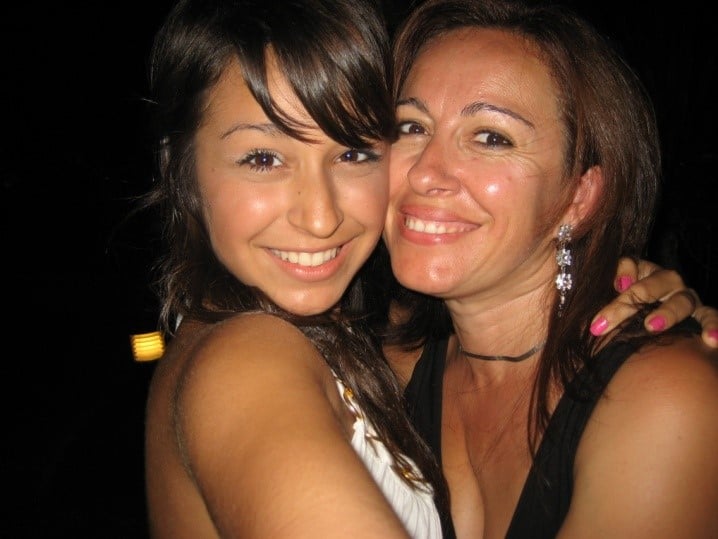 Gloria Nascimento
Age: 49
Nominated by…
Jason Carrasco (her daughters friend), 21
When 49 year old Gloria Nascimento's daughter, Cass was 16 years old she was diagnosed with a rare brain tumour. When the doctors gave Cass a 4% chance of survival, Gloria did everything she could to try to save her daughter, including taking her to America to try a new treatment. Gloria left her job in order to provide better support for her daughter. The family lived in Wollongong and it took Gloria two hours to drive one way to the hospital, which she did regularly for three years in order to attend every doctors appointment and be there when Cass was going through treatment.  On the occasions that Cass would stay overnight in hospital, Gloria refused to let her daughter be alone and would often sleep on the floor next to her bed. When Cass had already had three brain operations, Gloria would continue to instill her with the gift of positivity to help her to overcome her fears. This would, in turn, rub off on, not only Cass, but also all of her friends. Facing the unknown of cancer and its unpredictability Gloria would often reassure her daughter that everything would be alright and that they would get through this disease together.
During the time that Gloria spent at the hospital with Cass, she saw the need to help other young adults going through cancer and their treatments.   She began to donate a large portion of her time, when Cass was in between treatments, to help other young adults in Hospital and this included her nominator, young Jason Carrasco who was diagnosed with testicular cancer at the age of 18. Jason was a complete stranger to Gloria, however, she thought she could help so approached he and his family. She passed on to Jason and his family, her experience of how to cope with dealing with this life threatening disease and with the emotions that cancer brings.
Gloria provided Jason and his family with much needed support and acted as a caring mother figure to him during his treatment. She would often cook healthy meals for Jason to eat in the hospital, and in order to brighten up his day, when he wasn't on Chemotherapy; she would surprise him with cupcakes to cheer him up. Most of all Gloria actions to her daughter, Jason and the other young people she helped served as an inspiration to them.  Jason is just one of the young adults that Gloria has helped and continues to help throughout their cancer treatment.
Tragically for Gloria, her husband Joe, and their other daughter, Andrea, Cassie passed away on 11th November last year.  Gloria still visits her grave every day and, although still struggling to cope with the loss of Cass, she has been spending time with her grandchild, Andrea's little boy, Joe.   When asked what advice Gloria would give other mothers, she simply said, '"Just love your kids.  They are so special".
The Northern Territory finalist…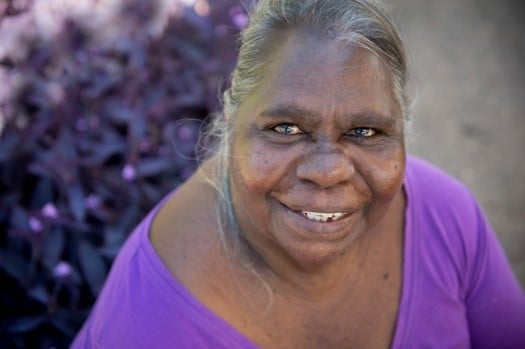 Joy White
Age: 66
Nominated by…
Isobel Gawler, 66, friend 
66 year old, Joy White has dedicated her life to the service of others. Growing up in a remote traditional Indigenous community, Belyuen, in the 'Top End' of Northern Territory, she spent many happy days walking great distances through the bush, cooking bush food wrapped in paperbark and sleeping under the stars. She recalls gathering bush tucker such as plums, yams and 'sugar bags' from the nests of honey ants and hunting trips with her father in his canoe.
Following traditional customs her parents sent her at age 12 to marry an older man. She was hidden in a sack and taken to Darwin by ferry to be given as a 'promised bride'. Soon after she was married Joy's father died and her mother was murdered. Joy's married life was spent in the Bagot 'town camp' where she gave birth to 2 boys and 4 girls. Sadly one young son died of meningitis.
Later raising her own children alone in difficult circumstances, she opened her heart and home to more than 100 children whose parents were affected by alcohol and violence. Joy sewed clothes for all the community's children and for years she voluntarily cleaned up the rubbish in the 'town camp'. Later she trained and taught as a Teacher's Aide helping many Indigenous children.
Joy went on to become a Bagot Community Councilor Public Officer, women's refuge worker, community adviser and public speaker. Despite having 3 major cancer operations, Joy continues to care for everyone, help the homeless and is much loved and respected. When asked what she loved most about being a mum, Joy said "Everything, looking after children, not sending them away to an institution where we will never see them again, it's not right they should be taken away, sometimes it can't be helped, I can't be there for all of them".
The Queensland finalist…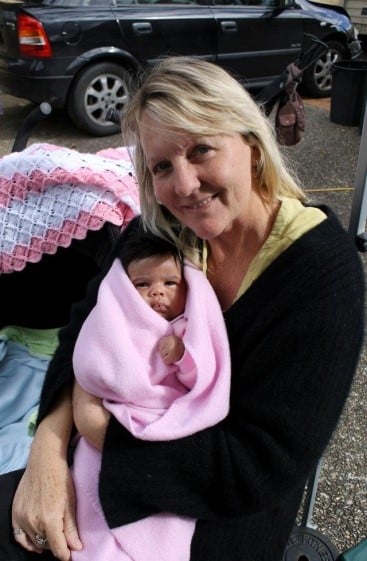 Kerrie Gorman                                                
Age: 55
Nominated by…
Noelene Farrer, 53, friend 
Kerrie Gorman, 55 is the epitome of a selfless and devoted mother.  While raising her own two children, Tim and Melissa (an Olympian and swimming World champion), Kerrie took on fulltime care of six other children. The children range from 18 months to 20 years old and all but one have multiple disabilities and special needs, including Autism Cerebral Palsy and Cortical Vision Impairment. One baby was not expected to live and he is tube fed. He will be nine years old this year and has the most beautiful smile you'll ever see.
Another boy has made amazing advancements since being with Kerrie. Doctors had low expectations but he is now able to walk with the aid of sticks. He has just completed school and is proudly telling everyone he's "starting work" next year!
All of this would not be possible without the love, belief and dedication of Kerrie. Kerrie's household is 24/7 and she wouldn't have it any other way. With eight children in her care fulltime, she still takes in many other children for shorter periods of time whenever needed. She recently cared for a baby girl who is blind, deaf and had suffered burns. In Kerrie's words "She's beautiful, I'd like to keep her".  Although her friends tell her it might be time to slow down Kerrie says; "I can't help it. I love it. It's what I do".
Even with the extra load, she is a fantastic support for Melissa and her swimming career. Furthermore, when Kerrie's father had a stroke whilst visiting a few years ago, Kerrie insisted her parents live with her so she could take care of her dad, given her house is set up for people with disabilities.
The South Australian finalist…
Monica Perrett
Age: 40
Nominated by…
Bethany Campbell, 20, daughter 
40 year old Monica Perrett is mum to 6 children, which makes it all the more impressive that she has also been a carer for the aged and disabled for the last 12 years.  On top of this, she is an active donor to a variety of different charities, but most especially to those to do with children or those whose lives are less fortunate.  She is also a crusader for people that are unable to speak for themselves and almost single handedly brought down a nursing home for severe elder abuse.
When Monica's son was only 14 years of age, her world came crashing down when he disappeared from home.   She was on a mission to bring him back, even without, at times, the support of the police.   She did not stop looking for him, or fighting to get him home, until he was back by her side, and she then went to the media with a message of help for other mothers of runaway teens.  There are not enough hours in the day for the things that Monica does, from always getting involved and standing up for the under dog, to making meals for families in need.   She goes without to help other people.  When asked what advice she would give to other mothers or those wanting to be mums, Monica said, "Be very, very patient, believe in yourself. It will transform onto your children. It' s not easy, it's one of the hardest jobs in the entire world, it's very rewarding.  Make sure you always have patience, believe in yourself and  trust yourself. Be as loving and caring as you possibly can, that's what a child needs".
The Tasmanian finalist…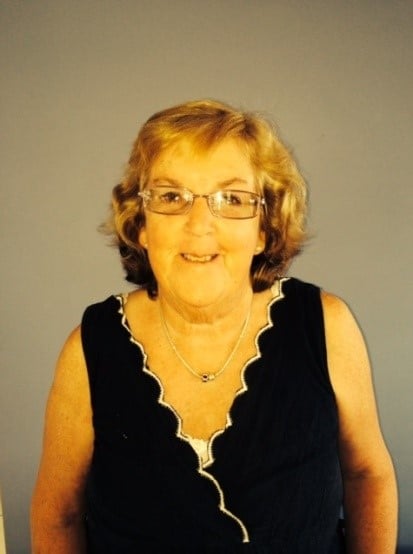 Wendy Daft
Age: 64
Nominated by…
Shaye Daft, 22, daughter
64 year old Wendy Daft has been a foster carer for about 15 years.   When Wendy takes her foster children in, they usually turn up with nothing but clothes, but they never leave her home that way.  She endlessly spoils these children who have had such a hard start to their young lives.   The eldest of her foster children is now 8 years old and he started living with her at 3 months.  His sister and brother followed, all a year apart and Wendy is now in the process of adopting them all.    Most recently, Wendy has fostered a baby boy who came to live with her at 3 days old and they have just celebrated his 1st birthday.
In 2008 tragedy struck the family when Sammy, a baby girl with many disabilities, who had been in Wendy's care, passed away in her cot.   Her heart had given up in her sleep.   Throughout this shock, Wendy managed to stay strong and keep the family together, not only dealing with her own grief, but also managing to continue caring for her own children, her husband and her other foster children.
Wendy's biological daughter, 22 year old Shaye Daft has nominated her mum, who she describes as "her idol", not only for the care she has given to all of the foster children in her care, but for being an incredible mother to her through her love and to be the shining light at the end of the tunnel for her when she was suffering from depression.   When asked what she loves most about being a mum, Wendy has said, "That the kids come back to me with their problems and usually we can sort it out. I like their company, playing with them, being part of their life".
The Victorian finalist…  
Samantha Jackel
Age: 46
Nominated by…
Beverley Hughes, 35, "Samantha has been like a mum for me"
46 year old Samantha Jackel, or Sam as her friends and family know her, is a 45 year old mother of five teenage kids aged 14-18 years and has been like a mum to Beverley, 35 years old.  Sam and her husband took Beverley, a teenager at the time, into their home when they had four children all under the age of three.  Without the love and kindness from Sam, Beverley would have been forced to live on the streets. Beverley is the first to admit that she wouldn't be the person she is today without Sam's guidance, love and support over the years.
Sam's own childhood was not easy. Coming from abuse she lead a difficult life but managed to turn it around and make it her strength by writing a book about her life called 'My Purple Pants', which has changed the lives of countless abused children. Not only is Sam a mother, part time worker and author but she is also a public speaker, inspiring people all over the world with her strength and wisdom. Sam is a well respected member of the community who voluntarily gives up her spare time alongside her husband, to organise the Go The Extra Mile 50km endurance walk, which has raised over a million dollars in the past five years to build homes for orphans in Uganda.
Sam's compassion, strength and enthusiasm for her family, the community and the work she does continue to uplift and inspire the lives of anyone who meets her.  When asked What advice would she give to other mums or women wanting to become mothers, Sam said; "My passion is that your past doesn't say who you are, no matter how you've been mothered yourself, you can turn that around and be the best mother. It doesn't define you, it releases you to be the best that you can be. When your past doesn't define you, you don't judge on circumstances, you see hope in them".
The Western Australian finalist…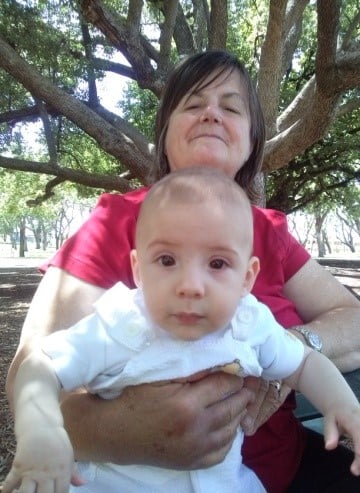 Anne Knapp
Age: 61
Nominated by…
John Hunter, 42, step son
Anne Knapp, 61 has touched the lives of many people throughout her life, particularly her 42 year old stepson John. Approximately four years ago, John was faced with the task of contacting his real father whom he had never met before, to notify him of his brother's tragic passing. After nervously dialling his phone number a lady answered and informed John he was at work and could she take a message. John proceeded to explain who he was and his reason for calling. The lady was quick to ease John and informed him that her name was Anne and she was in fact his father's second wife. Without even meeting John, Anne immediately took on a motherly role and selflessly gave the love and support John needed during his distraught state. Anne immediately welcomed John into what would become his new family.
Although Anne had four children, as far as she is concerned she now has five. Immediately following the phone call, Anne posted a letter with photos of John's new family and signed off the letter "Love Mum". Since that time Anne has continued to remain in close contact with John, just as she does with her biological children. Her unconditional love continues to inspire John and all those around her. Anne previously worked as a nurse in a children's' ward and reflects; "Children shouldn't be brought into the world to be treated roughly, they should be brought in with love."
Barnardos Australia is a leading child protection charity. A non-government, non-denominational organisation, we believe all children deserve to be loved and nurtured. Sadly, every day in Australia there are more than 130 substantiated reports of  abuse.* For over 130 years Barnardos Australia has been at the forefront of child protection, finding real, permanent solutions for Australian children in desperate need.

Barnardos Australia helps to stop child abuse by working with families and communities facing issues such as violence, poverty, mental illness and homelessness ad by finding safe homes for abused children through foster care and adoption. Barnardos extensive range of services include, family and domestic violence support, mental health support, emergency accommodation, parent education and counselling

If you know an inspirational Mum nominate her for Australia's biggest honour – Barnardos Mother of the Year. She could be your own Mum – birth, foster, step or adoptive – your wife, partner, sister, daughter, aunty, friend or someone special in your local community. Nominate now for Mother of the Year 2015. Simply go to www.MotherOfTheYear.com.au.