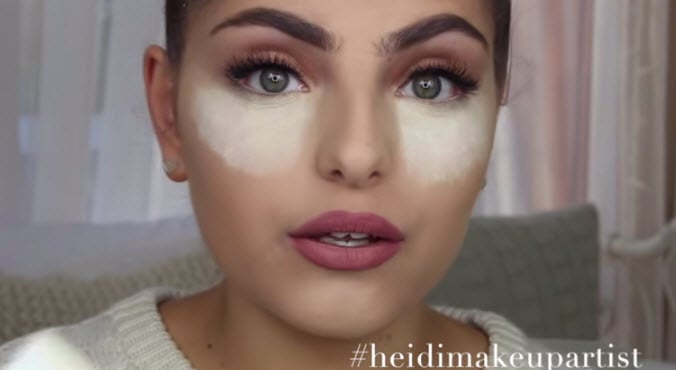 Image via Youtube (@HeidiHamoud).
Recently, contouring, highlighting and strobing have taken over the beauty world, but now there's a new makeup technique infiltrating our instagram feeds (and makeup bags).
So say hello to "baking": the trend that's got nothing to do with cupcakes or the kitchen and everything to do with making your makeup as long lasting and flawless as possible. And at a first glance, it looks pretty weird.
RELATED: Laters, contouring: Strobing is the new way to flatter your face
"It's essentially a technique to highlight areas of the face and amplify the coverage and lasting ability of makeup," explains Clint Dowdell, brand ambassador and in-house makeup director for Nude By Nature.
"It works by applying a thick layer of setting or highlighting power to the areas you want to accentuate and letting it 'bake' onto the skin for five to ten minutes." (Post continues after gallery.)