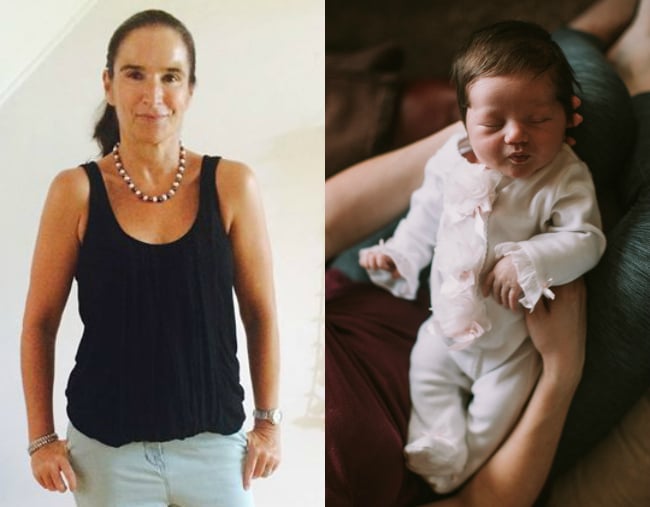 Elizabeth Sloane is a Mothercraft sleep specialist and the author of The Gift of Sleep. She has been helping parents and their babies with sleep for more than 20 years.
From the first day home from hospital with your beautiful new baby, all parents focus on giving their baby the best. In my opinion, the best is gift of sleep.
With three boys of my own, I speak from experience and know the ups and downs of having a baby who doesn't sleep. It can be challenging for everyone, especially if you've got so many different tips coming from well-meaning family and friends (and the internet!).
There are a few important environmental supports that I believe lead to good sleep habits.
Of course from time to time there are other reasons why babies/toddlers don't sleep and become unsettled such as teething pain or fever. I always lean on the cautious side (particularly if the baby is young, consult your GP).
If it's temporary pain or fever, I love a gentle dose of Dymadon for pain relief – it provides temporary relief and above all is reassuring to parent and baby. It's suitable for babies from one month old and has a strawberry flavour that goes down easily.
Remember, when your baby is well again, stay calm, committed and consistent in your care and management of his or her sleep patterns. Here are a couple of rules I have for getting baby's first big sleep – and maybe some shut-eye yourself!
Consider the baby's sleeping environment first.
The three most important environmental factors that help a baby to sleep are quiet, dark and warmth.
It's important to promote these as soon as you come home from hospital – not when baby is four months old and heading for Sleep School! The longer a poor sleep pattern goes on, the more entrenched and sometimes difficult it is to break.
Parents do need to learn to let babies (even newborns) settle themselves sometimes. Try not to run to baby the second you hear him/her squeak. It's a bit like Helicopter Parenting.
Instead, do a little progressive wait of, say, one to two minutes before you respond to baby. I truly believe this is a major factor as to why more families are struggling with sleep routines from six months of age.
Allowing your baby to continually fall asleep in your arms, while being fed (breast or bottle) or with a dummy in their mouth is making them feel that they need these things to go to sleep.