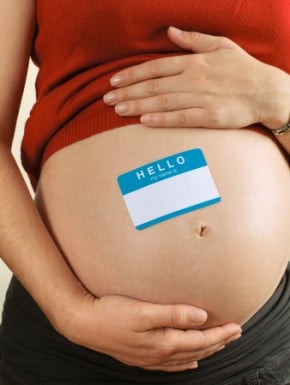 What's in a surname?
Well, for some, it's the one thing that identifies and defines them in the universal public forum for the rest of their lives. I present Lisa-Marie Presley as an example.
For most of us though, we're bequeathed our father's last name and that, quite simply, is that. Now, however, this trend of assuming your father's name appears to be taking quite the sharp turn in the opposite direction.
This week Teresa Palmer, the Aussie actor most notable for her role in Warm Bodies and her husband Mark Webber, welcomed their first baby into the world and released the following picture and statement via Instagram.
 "Thank you God for blessing us with the most divine gift of our baby son. Introducing Bodhi Rain Palmer born safely, lovingly and naturally last night. 8lbs even."
She added:
"Bodhi means "Enlightened one" Rain means "Abundant Blessings From Above" and we chose Palmer as his last name as Mark's son Isaac didn't take his dads name either."
At first glance, this all seems a bit unusual. Not only Palmer's decision to give her son her last name and not her husband's but also, equally as interestingly, her apparent need to justify this decision with a detailed explanation.