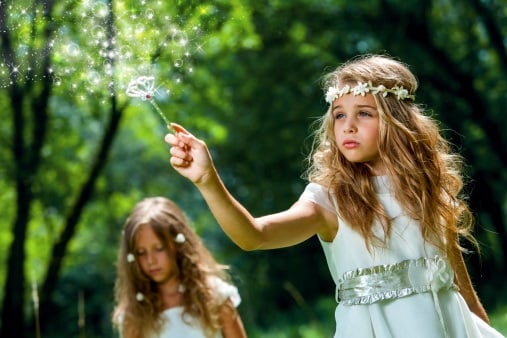 Ever get tired of looking for baby name inspiration from the same old places? We feel you.
Sure, some parents go for 'strange' and 'unusual' baby names for their newborns.
But let's get real for a minute. They aren't really that 'strange' and 'unusual'. Mainly because they are from this world.
Which is why we decided to go fantasy for this week's baby name inspiration.
We are talking all that good geeky and nerdy stuff about different worlds and different characters. Think Divergent. Think Vampire Diaries. Think The Hobbit. 

So…CLICK THROUGH the gallery to get fantasy-inspired. (P.S. Naming your baby after a fantasy character does not equip them with special powers)…