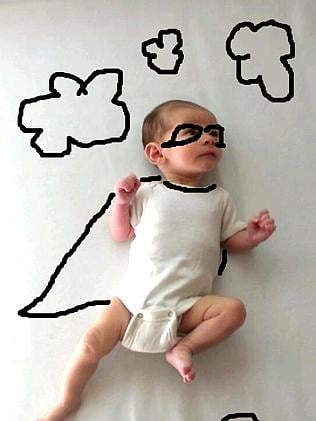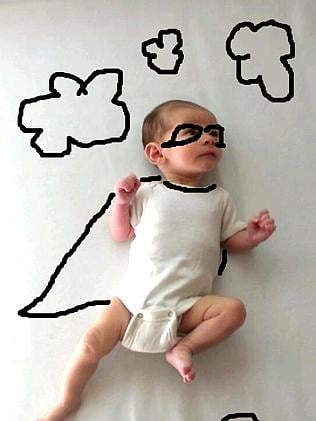 This is what happens when an artist becomes a mother.
American mum and artist Amber Wheeler just couldn't help herself. Her two-month-old son Ethan was just lying there, minding his own business. Amber must have felt her fingers starting to itch. She tried to distract herself. She made a cup of tea.
She spots a black marker next to the kettle.
"Don't do it," she warns herself.
Then she cracks, and does this:
And this: