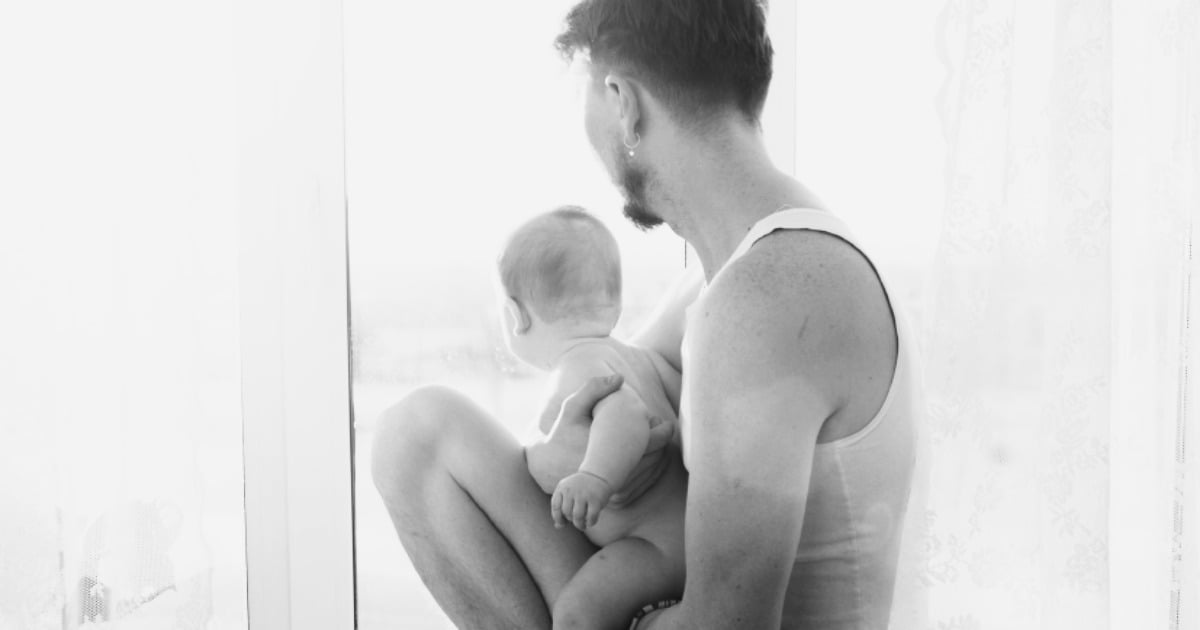 We've rounded up all the latest stories from Australia and around the world – so you don't have to go searching.
1. Father charged with attempted murder after allegedly forcing baby to swallow 10c coin.
A court has heard that a day before his four-month-old daughter was rushed to hospital after being found gasping for air a father asked the baby's grandmother: "What would happen if a baby swallowed a coin?"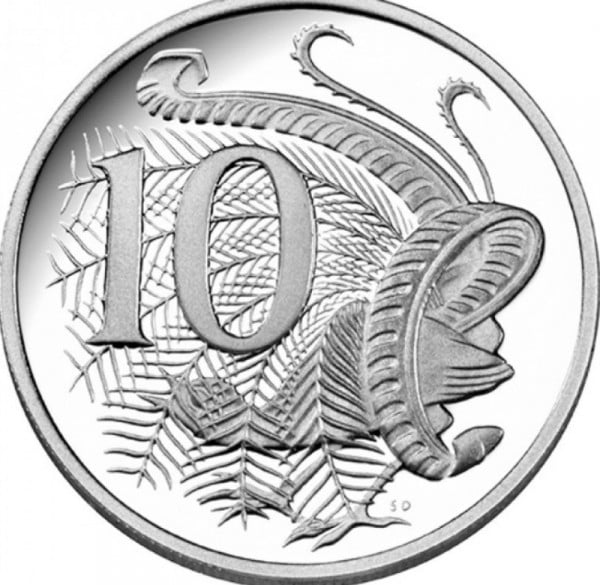 A 21-year-old man has faced the Brisbane Supreme Court, accused of attempting to kill his four-month-old daughter by making her swallow a 10-cent coin and prescription drugs.
The man, who was 19-years-old at the time of the alleged crime has pleaded not guilty to two counts of attempted murder of the baby girl.
The court heard yesterday that four-month-old girl was rushed to hospital after her mother found her gasping for air on the night of August 13, 2013.
The father stayed by the baby's bedside overnight in the hospital.
The following day a nurse witnessed the baby vomit up the 10c coin, but she then grew ill again becoming lethargic and unresponsive to pain.
Crown prosecutor David Meredith said in his opening statement that the father was on prescription medicine for schizophrenia and ADHD. A test showed both of those drugs present in the baby's urine.
The court heard the coin lodged in the back of the baby's throat and Mr Meredith said if it had not moved the baby girl would have died reports The Courier Mail.
Mr Meredith said that the man asked the baby's grandmother, a day before she swallowed the coin "What would happen if a baby swallowed a coin?"
The grandmother told him that the baby 'would die'.
The court was told that the father "made two intentional attempts to kill his child by making her eat the coin and when that failed, he fed the medication by putting it in her food when she was in hospital."
The court heard that a text message received by the accused by the baby's mother saying 'It was me. I did it. I'm so sorry. I wasn't ready too (sic) be a mother and I knew that' was most probably faked.
Mr Meredith said that there was no record on the mother's phone or on the Telstra network of the message being sent to the father and that the accused had a history of faking text messages.
The defence lawyer for the accused said it was all circumstantial and that no one had seen the father give the coin or the medication to the baby.
The case continues.
2. Anti-Immunisation hot spots revealed.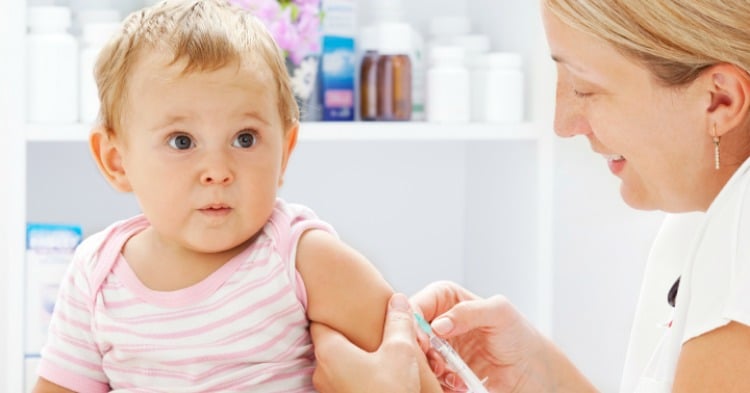 Some of the country's most exclusive areas are surprising hot spots for anti-vaxxers.
The National Health Performance Authority figures have been revealed breaking down immunisation rates by postcode, highlighting the country's most well-immunised and poorly immunised areas for one, two and five-year-olds.
One in 10 (9.1 per cent) Australian children were not fully immunised in 2014-15.
Nationally, Brunswick Heads and Byron Bay on the New South Wales north coast, along with Katoomba in the Blue Mountains, were the worst suburbs for immunisation, with as many as one third of children unvaccinated in some age groups.
Only 73% of children in Brunswick were vaccinated. While in Western Sydney only 88.6% are vaccinated.   
In Victoria 10 to 20 per cent of one-year-old babies in Melbourne's CBD, Albert Park, Middle Park and Brighton are not vaccinated. Kyneton in Victoria only had a vaccination rate of 80 per cent for one-year-olds.
In Queensland Inner-city Paddington, Noosa Heads and the Gold Coast fare among the worst in the state.
Almost one in five two-year-olds from Twin Waters on the Sunshine Coast, and the Gold Coast suburbs of Currumbin and Surfers Paradise were not fully vaccinated.
Public Health Association of Australia spokesperson, Angela Newbound told Fairfax Media it was concerning that very few areas across the country had rates at or above the 95 per cent target.
3. Australia has settled just 26 Syrian refugees, Canada 20,490.
Labor has called on Immigration Minister Peter Dutton to explain why Australia has resettled just 26 Syrian refugees in five months, while countries such as Canada has resettled 800 times more in just three months.
Former Prime Minister Tony Abbott said that Australia would resettle 12,000 refugees "as quickly as possible".
In just three months, the Canadian government has flown in 20,490 Syrian refugees compared to our 26.
Labor's immigration spokesman Richard Marles it was a pitifully small number" of refugees.
"The government made it pretty clear they would seek to relocate the people as quickly as possible. Mr Dutton needs to explain why the go-slow," he said.
Greens immigration spokeswoman Senator Sarah Hanson-Young told a Fairfax Media the government was "trying to wriggle out of its commitment on the Syrian intake".
"The experience in Canada shows us that this can be done fairly, efficiently and safely. I urge the Australian Government to get on with it and start to protect these men, women and children who simply want to integrate into our community and rebuild their lives," she said.
4. Schools ban fruit as rising food allergies see many foods off the table.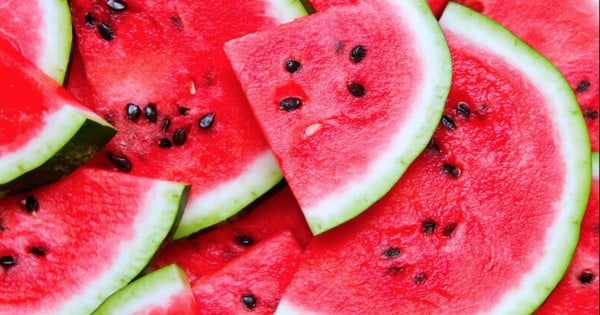 Parents have expressed their confusion about what they should and shouldn't send in their kid's lunch boxes as some schools ban fruit due to school allergies.
The Herald Sun reports that Point Cook P-9 College in Melbourne has urged parents to avoid sending bananas, watermelon, soy, wheat, eggs, dairy, and nuts in lunches.
The bans are to cater to children with mild allergies, right through to those with life threatening anaphylaxis.
Other schools have banned mangos and kiwi-fruits.
Principal Frank Vetere told The Herald Sun they had contacted families whose children had classmates with allergies.
"There seems to be a growing number of students with allergies, and we try to manage it the best we can with proactive measures," he said.
"We have 20 students with allergies and they are all different."
"With every class that has a child with an allergy, we send out a letter to the families."
Strawberries, grapes, spinach, chocolate, lollies, chips, jelly, dried noodles, fried foods and muesli bars are other items schools have banned.
The Victorian Education Department does not advocate bans at schools but advised individual health management plans for each child.
Spokesman Simon Craig said "We have a rigorous set of policies and procedures in place to help our schools minimise the risk of anaphylaxis and food allergies and effectively manage any reactions, including individual health management plans for each child who identifies as having a serious allergy,"
5. Father arrested after leaving three-year-old in car in 40 degree heat.
A man has been arrested after leaving his three-year-old son in a hot car at a shopping centre as the temperature soared close to 40C.
Security officers had to smash through the car window to rescue the little boy.
Passerbys alerted police to the boy locked in the car parked in the sun while it was 38.4C. It then peaked at 39.5C.
They smashed through the window and paramedics assessed the boy where he was cleared of any serious injury by ambulance officers.
A 35-year-old man has been summonsed to appear in court on the "probable charge" of leaving a child unsupervised in a vehicle.
6. UN rights experts say Australia shouldn't have jailed David Hicks.
UN experts probing the case of David Hicks have said that Australia violated the rights of the former Guantanamo Bay inmate David Hicks by jailing him after he was sent home.
A panel of 18 human rights experts said that Australia never should have imprisoned him given the serious questions surrounding the legitimacy of his conviction by a US military tribunal.
"By the time Mr Hicks was transferred, there was a lot of information available that raised serious concerns about the fairness of the procedures by the US Military Commission," Fabian Salvioli, head of the United Nations human rights committee, said in a statement.
"That should have been enough to cast doubt among the Australian authorities as to the legality and legitimacy of the sentence imposed on him."
Mr Hicks was arrested in Afghanistan in 2001 and held at Guantanamo Bay from January 2002 to May 2007, when he pleaded guilty to providing material support to Al-Qaeda.
7. Apple refuses to unlock San Bernardino terrorist's iPhone.
Apple has refused to unlock the Iphone used by Syed Rizwan Farook, 28, one of the San Bernardio killers.
Judges said on Tuesday that the technology giant must provide "reasonable technical assistance" to agents attempting to access data on Syed Farook's iPhone 5C.
But Apple CEO Tim Cook issued a strong response to the order in an open letter published on the company's website, saying the order sets a "dangerous precedent" and would lead to the creation of a "backdoor" into millions of iPhones worldwide.
They have vowed to fight the order writing:
"The US government has asked us for something we simply do not have, and something we consider too dangerous to create.

They have asked us to build a backdoor to the iPhone.

Specifically, the FBI wants us to make a new version of the iPhone operating system, circumventing several important security features, and install it on an iPhone recovered during the investigation.

In the wrong hands, this software – which does not exist today – would have the potential to unlock any iPhone in someone's physical possession.

While we believe the FBI's intentions are good, it would be wrong for the government to force us to build a backdoor into our products."
Farook, 28, and Tashfeen Malik, 27, killed 14 people and injured 21 others in an attack on an office Christmas party in the city of San Bernadino.
Whistleblower Edward Snowden has tweeted his support for Apple's decision writing "The FBI is creating a world where citizens rely on Apple to defend their rights, rather than the other way around. "
8. Pope Francis caught on camera shouting at Mexico crowd for making him fall over.
A video of the Pope shouting has gone viral after the Pontiff toppled over onto a man in a wheelchair.
The Pope was amongst an eager crowd in Mexico when they tugged him and made him fall over.
The Pontiff toppled onto a man in a wheelchair.  He kissed the man on the head before turning his attention to the crowd.
He then shouted "No seas egoísta. Qué te pasó, no seas egoísta", which translates to "don't be selfish, don't be selfish."
Do you have a story to share with Mamamia? Email us [email protected]