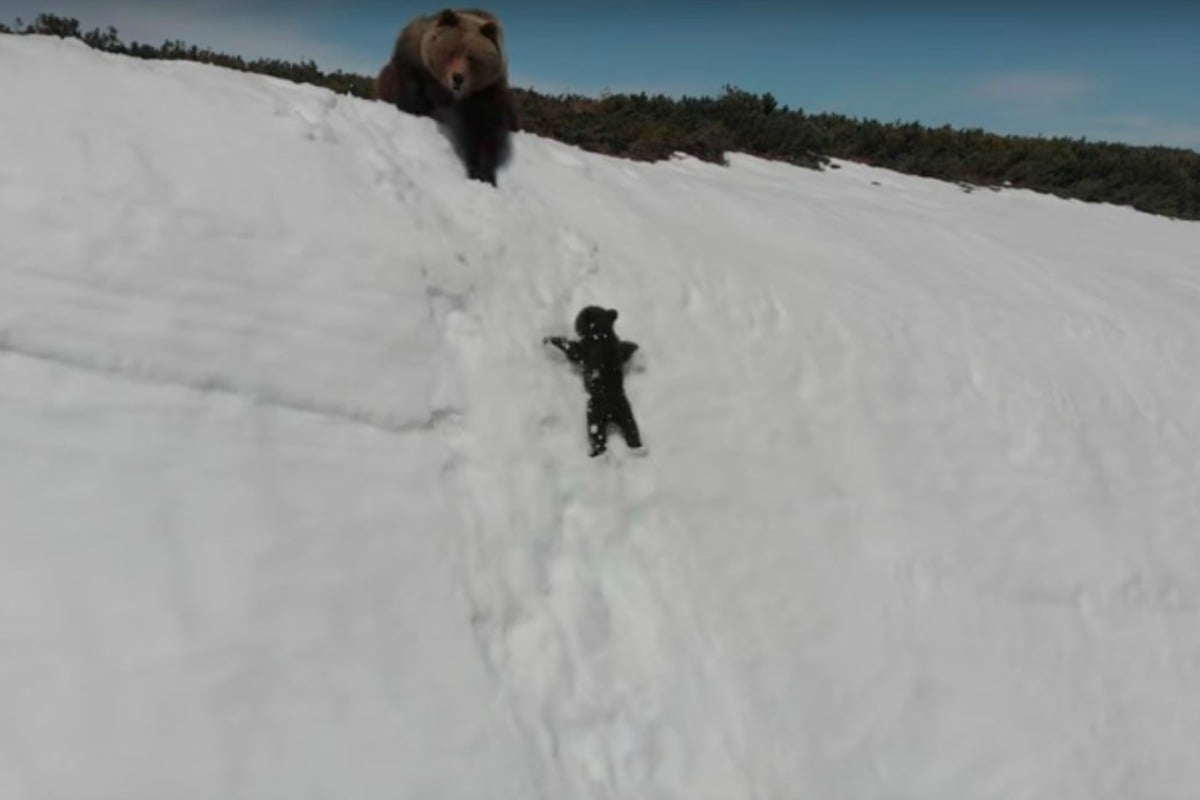 It was a story that captured the imaginations of millions of people around the world.
Earlier this week, a two and a half minute video of a baby bear scaling a snowy mountainside went viral.
In the clip, which was shared millions of times online, the tiny bear is rushing up the snowy cliff behind its mother.
While the mother easily reaches the top, the baby bear struggles to make it. As the mother anxiously paces on the top of the cliff, the cub climbs its little heart out almost reaching her, before slipping down the cliff, time and time again.
At the end of the video, the cub finally and triumphantly reaches the top, and the mother and baby are reunited. Then they quickly walk out of shot.
Be like this baby bear and never give up ???? pic.twitter.com/bARFByPAg4

— Metro (@MetroUK) November 4, 2018
1. I wanted to cry every time baby bear took a slide????

2. Mom got smart and walked baby bear over to an area where it wasn't as steep.

3. Determination is one of the strongest characteristics we can possess.

4. KEEP GOING.#MondayMotivaton pic.twitter.com/6MuqYjPHdw

— LaChina Robinson (@LaChinaRobinson) November 5, 2018
We could ALL learn a lesson from this baby #bear: Look up & don't give up.#NatureIsBeautiful pic.twitter.com/UyaJawLqdb

— PROTECT ALL WILDLIFE (@Protect_Wldlife) November 5, 2018