With AAP.
1. Avicii's tragic cause of death revealed.
Avicii's family have confirmed the 28-year-old took his own life in a statement saying their son "could not go on anymore" and suicided at a resort in Muscat, reports The Sun.
Avicii, whose real name is Tim Bergling, was found dead in Muscat, Oman on 20 April. So far authorities have not confirmed a cause of death, although they already ruled out any "criminal suspicion".
The DJ is also said to have left behind a suicide note, reports News.com.au.
In their statement translated from Swedish, the Wake Me Up producer's family said he "was not made for the machinery he ended up in".
"Our beloved Tim was a seeker, a fragile artistic soul searching for answers to existential questions. An over-achieving perfectionist who travelled and worked hard at a pace that led to extreme stress," the statement read.
"When he stopped touring, he wanted to find a balance in life to be happy and be able to do what he loved most — music.
"He truly battled thoughts about meaning, life, happiness.
"Now, he could not go on anymore. He wanted peace.
"Tim was not made for the machinery he ended up in; he was a sensitive guy who loved his fans, but shunned the spotlight.
"Tim, you will forever be loved and missed. Who you were and your music will carry on the memory of you. We love you, the family."
If you are experiencing crisis, you can always call Lifeline on 13 11 14.
2. Witness collapses at bank royal commission after more than two hours of questioning.

The head of a financial advice firm has collapsed while giving evidence to the banking royal commission after being accused of lying.
Dover Financial Advisers sole owner Terry McMaster collapsed at the end of more than two hours of questioning.
Commissioner Kenneth Hayne QC immediately told staff to get help and call an ambulance before demanding the courtroom be cleared.
Mr McMaster was assessed by paramedics inside the courtroom before being wheeled out on a stretcher to a waiting ambulance.
He was sitting upright by the time he reached the outside of the Commonwealth Law Courts Building in Melbourne, saying "my apologies" as he was led past waiting media.
"I'm fine thanks," he said.
Mr McMaster told a journalist he "just fainted", before trying to placate a friend who yelled at those filming the adviser being put into the ambulance.
The dramatic development, just before 4pm, came after counsel assisting the commission Mark Costello accused Mr McMaster of lying during Thursday's hearing.
Mr McMaster, one of three responsible managers at Dover, had also faced questions about information he left out of his statement to the royal commission.
His two-and-a-half hours of evidence, which began before the lunch break, culminated in Mr Costello dissecting Dover's client protection policy.
"I put it to you it is Orwellian to describe this as a client protection policy," Mr Costello said.
Mr McMaster said: "I agree with that and this, of course, has been changed."
Mr Costello: "It is entirely misleading to describe this as a client protection policy."
Mr McMaster: "It actually wasn't intended to be misleading. It sort of evolved without thought of the word 'protection'."
Asked what protection the document possibly gave a client, Mr McMaster said "it's a misnomer" before adding there were other aspects very much in favour of the client.
Mr Costello said: "I'm going to put to you that the way you have just described the policy is simply untrue."
Mr McMaster rejected this, adding he regretted the use of the word protection.
Mr McMaster agreed Dover had tried to seek the maximum protection it possibly could with the policy.
Mr Costello: "And if it turned out that some of the provisions of the contract were unlawful, then so be it, it was worth trying."
Mr McMaster: "I think that's, you know, part of it, yes."
But he again rejected the suggestion that Dover, which has 400 authorised representatives, had a culture of fighting client complaints at all costs.
It was then that Mr Costello noticed Mr McMaster was in difficulty and asked to stop the hearing.
Mr McMaster had earlier rejected Mr Costello's suggestion the policy's claim it was designed to ensure clients got the best possible advice and the maximum legal protection was a lie.
He also defended Dover taking on some advisers who left other firms amid misconduct allegations.
He denied trying to mislead the commission when he said no Dover clients of two advisers had complained about inappropriate advice, when he knew both were banned by the corporate regulator.
He rejected Mr Costello's accusation that his evidence trivialised the seriousness of the banning orders, before conceding "I got it wrong" in taking on those two advisers.
Mr McMaster does not have to return on Friday for the final day of this session of commission hearings into financial planning.
3. Some more lovely royal news: Prince Harry just asked brother William to be his best man.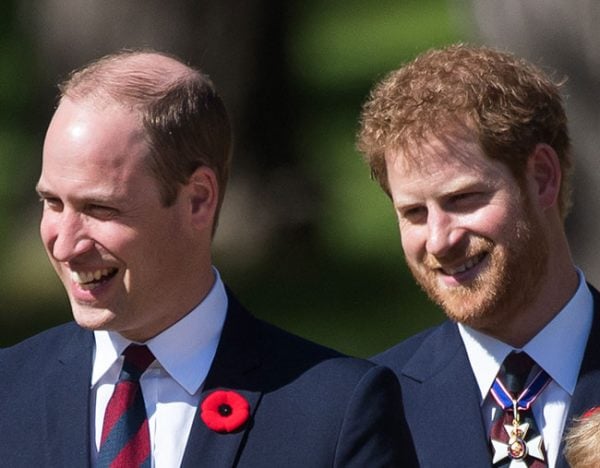 Britain's Prince Harry has asked his elder brother Prince William to be his best man at his wedding to US actress Meghan Markle next month, his office says.
Harry was William's best man at his own glittering wedding to wife Kate Middleton in 2011.
"The Duke of Cambridge is honoured to have been asked, and is very much looking forward to supporting his brother at St George's Chapel, Windsor on May 19th," Kensington Palace said.
Earlier this week William and Kate, whose official titles are the Duke and Duchess of Cambridge, celebrated the arrival of their third child.
4. Sydney doctor made "significant error of judgment" in operating on morbidly obese woman, coroner finds.

A doctor made a "significant error of judgment" in performing gastric balloon surgery on a morbidly obese woman who later died, a NSW coroner has found.
Margaret "Margot" Pegum, 68, had the surgery in April 2015 to help her lose weight but within three months - following another operation to increase the size of the balloon - she died of sepsis caused by a hole in her stomach.
Deputy State Coroner Elizabeth Ryan on Thursday found there was no evidence to support a doctor's assessment the procedure was safe or appropriate for Ms Pegum given she'd undergone earlier gastrointestinal surgery.
"No peer-reviewed literature or guidelines supported his conclusion that it was safe to proceed," Ms Ryan said at Glebe Coroner's Court.
Ms Pegum should have been told a previous procedure she had in 2012 - to treat severe acid reflux - meant her later surgery by Dr George Marinos wasn't a good idea.
That was the advice in peer-reviewed research and also from the gastric balloon manufacturer, the coroner found.
Dr Marinos admitted during the inquest he had not informed his patient of that and accepted his decision to proceed with the surgery was "unwise".
Ms Pegum had also received "deficient" care and advice after her balloon was further inflated in June 2015 - including unclear instructions as to when to contact Dr Marinos if she experienced severe vomiting.
She began vomiting and dry retching soon after the operation. Abdominal cramps led her son, James, to take her to the Prince of Wales Hospital where doctors discovered a five-centimetre hole in her stomach.
Her condition deteriorated and Margot Pegum died on July 6.
James Pegum told reporters on Thursday his mother - who he described as fun, intelligent and generous - should never have had the procedure.
The findings were a "wake up call" that steps must be taken to prevent the industry experiencing the regulatory challenges the cosmetic industry had already faced, he said.
"The cosmetic industry went through this, with very few guidelines on how practitioners should work," Mr Pegum said.
"The bariatric industry is driving along the same road. We can't let it make the same mistakes.
"It's incumbent on every health department across the country to ensure that that does not happen."
The coroner has recommended the Australian and New Zealand Metabolic and Obesity Surgery Society develop guidelines for gastric balloon surgery and consider creating a data registry listing patients and their outcomes.
Dr Marinos has made a range of changes at his surgery since Ms Pegum's death including not performing gastric balloon operations on those who have had a fundoplication, the earlier gastrointestinal procedure Ms Pegum had.
5. 86-year-old leaps from plane in Victoria to prove "age is no barrier".

The competitive flame still flickers in thrillseeking 86-year-old Pat Moorehead, and he's willing to jump out of a plane to prove it.
The ageless American skydiver touched down in Victoria along with 160 free-fallers for the 14th Parachutists Over Phorty Society (POPS) World Meet.
It's the first time daredevils aged over 40 have flown into Australia from around the globe since the event debuted in 1990 at NSW's iconic Ettamogah pub.
Moorehead was there for inaugural world meet - which has travelled to Spain, Switzerland, Jordan, the United States, Canada and New Zealand over the past three decades - and again made the journey down under.
In 2018 he's the event's oldest competitor.
"Age is no barrier," he told AAP from Bailieston in central Victoria on Thursday.
"And when you're jumping with people younger, you want to compete with them and that's what we're doing."
The 10-day competition has been running since last Thursday and weather permitting will wrap up on Saturday with a signature event.
The 'Hit'n'Rock' sees each competitor land on a target and dash 40 feet to sit in a rocking chair, the group's logo.
"This is serious business," Moorehead said.
"There'll be gold, silver and bronze for about five events."
The retired firefighter began parachuting almost half a century ago and has racked up 6600 skydives.
Not only has the sport kept him fit in body and soul, he said, but it led to the airborne meeting of his future wife Alicia, who at 71 is the group's oldest female skydiver.
Age isn't the only obstacle for the POPS competitors.
"The Russian team has four jumpers that are amputees," Moorehead said, adding another group was trying to form a pacemakers' team.
The keen jumper said old age doesn't have to mean a lack of excitement.
"It's a choice. Some people choose to slow down, and we just haven't done that."