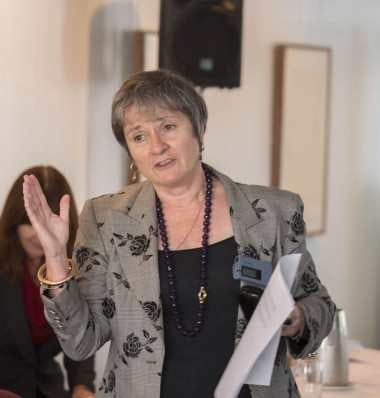 Over the weekend, Finance Minister Senator Mathias Cormann barely blinked when he dismissed a question about the number of women in politics as a "side issue".
In two words, he spat out all that we know to be true about the Abbott Government – women's issues are fringe, something on the side to worry about only when 'important issues' are not in hand.
Senator Cormann joins the 'illustrious' club of generations of male politicians who just do not feel the need to act on female representation.
I'm sure that those worthy representatives in the early 20thcentury had so many pressing issues to consider in drafting the constitution for our new nation, that the role for half the population in the business of government and the chance to have a vote, were just 'side issues'.  Fortunately for us – and when I say us, I mean society as a whole – women of the time did not accept these rights were a 'side issue', and they refused to be sidelined.
It took a while and it demanded strong brave women and men to agitate. Those women did not have with them the advantage of statistics and clear evidence highlighting the economic advantages of women sharing in the business and political processes.
They did not have the indisputable evidence circulating freely this week around the celebrations of International Womens' Day which exposes the sheer social and economic waste of excluding or sidelining women's experience and work in our economy, here and across the world.
They did not have the benefit of dynamic and effective social media networks linking women and their experiences around the globe.
They just knew they were RIGHT, and that sitting back and waiting for something to change was not the way to go; nor was there any value in politely listening to the unctuous lectures about merit or patience or the need to work slowly or any other excuses for the allocation of women 'to the side'.
It's inevitable that there will be strongly held views around quotas of female political representation.  But hello – it is 2014, this is a discussion that should've been had and had resolved.
The ALP introduced quotas in our preselection process over 10 years ago – our goal is to have a minimum of 40 per cent of Labor caucus as women.  Introducing the quota wasn't an easy battle – just as Liberal MP Sharman Stone or Liberal Senator Sue Boyce who are campaigning for the Liberal Party to have a similar system put in place.
Quotas are not perfect, but it has ensured that the important equity issues are part of the process, and not pushed to the side, and if there needs to be a battle, it will be within the rules.
Australia is ranked 48 on the Women in Parliament's world classification.  We are behind countries such as Zimbabwe, Rwanda, Cuba, South Sudan, Ecuador, Uganda, Mexico, Belarus – to name just a few.  This is a national shame.  On no other indicator on international progress are we so clearly without merit.
But I guess you could always take the searingly optimistic words of Minister Assisting the Prime Minister for Women Michaelia Cash, who talked Australia up last week that "at least we have it better than Sierra Leone".
To make matters worse, Australia doesn't practice what it preaches.  The Millenium Development Goals highlighted the importance to the empowerment of women in having women in parliament, both for effective, responsible decision-making and as a reflection of gender equity in the community.  So we support developing nations to introduce mechanisms to support women into parliament while we languish at 48th in the world.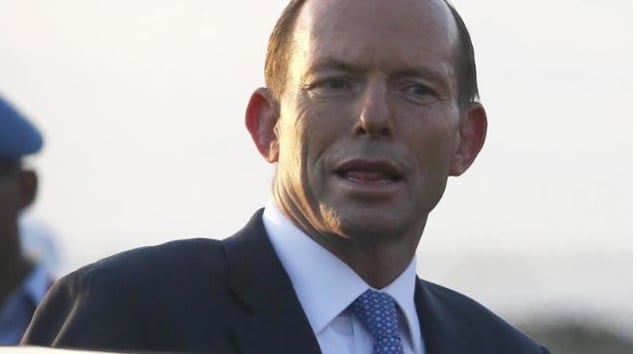 How is it possible that in a country as modern as Australia there is a solitary woman sitting around the Cabinet table.
Tony Abbott says people are promoted on their merit – Prime Minister, how can it be possible that there is only one woman with 'merit' in your Cabinet?
How can it be argued that a significant number of companies in Australia still do not have any woman with the 'merit' to be on their board?
How can it be economically sound to continue to have a 17% gender pay gap after 40 years of determined effort?  How can our national awards system reflect that women are only one-third as worthy for recognition?
The women who celebrated the right to vote in the late 19thcentury and the right to stand for election in the 20th century exposed the fallacies and the mercurial nature of 'merit' – the same 'merit' that the government from Prime Minister Abbott down espouses.
While it's literally more than a century ago, some of these issues still remain.  They advocated reasonable common sense of their rights and had the strength to agitate and demand to the many men who truly believed that their rights were a 'side issue' that would disappear.
The all-too-familiar protestations about the evils of quotas and intervention, and the sanctity of merit will not disappear, but they must be challenged.
Well thanks to the good work of some inside the Liberal Party – and many more outside it – that's exactly what's happening.
This isn't a side issue.  Women's rights and the right to proper representation is a main game issue, as it has been for more than a hundred years.
Senator Claire Moore is a Labor Senator for Queensland and the Shadow Minister for Women.
Do you think we have enough Australian women in politics? What do you think could be done to encourage women to enter politics?