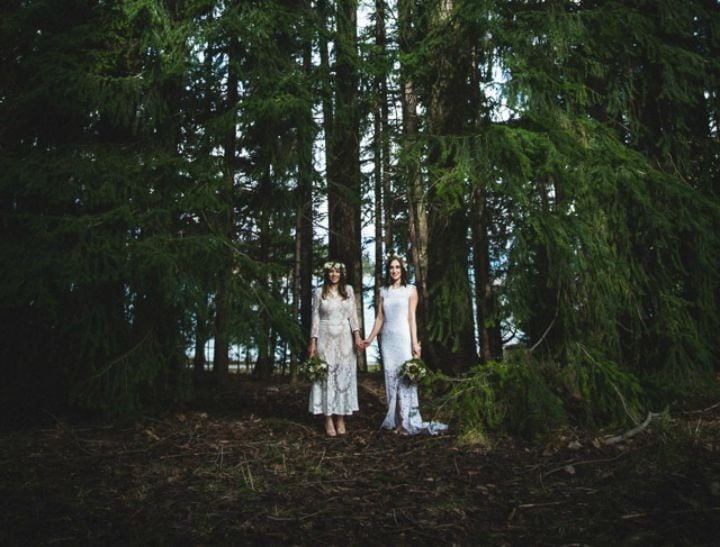 For these Australians, marriage equality is only four hours away.
Melbourne couple Sarah-Jane Dessmann and Natasha Horvat have joined hundreds of other lesbian and gay Australians choosing to celebrate their nuptials in nearby New Zealand.
"We got tired of waiting for Australia to legalise it," Dessmann tells Mamamia.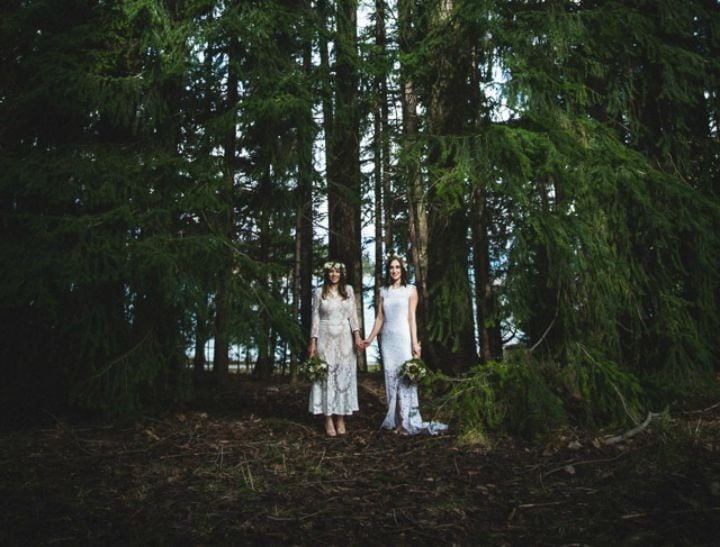 The couple were holidaying in the country to celebrate the eight-year anniversary of their relationship when they spontaneously decided to tie the knot.
"We were best friends and we fell in love with each other," Dessman explains.
"Essentially, we just wanted to celebrate our relationship."
Marriage equality was legislated in New Zealand just over two years ago. Since then an estimated 500 same-sex Australian couples have been married there.
"We have been together for eight years, we definitely would have been married if it was legal in Australia, and we believe everyone should be given the opportunity to marry the person they love," Dessman says.
"It's not for the Government to tell people who they can love."