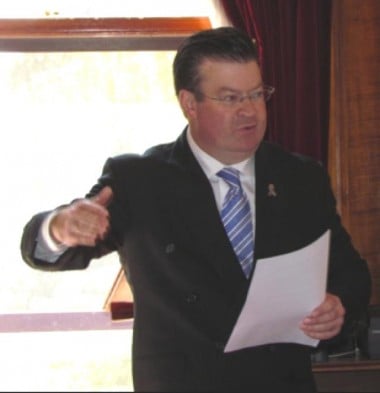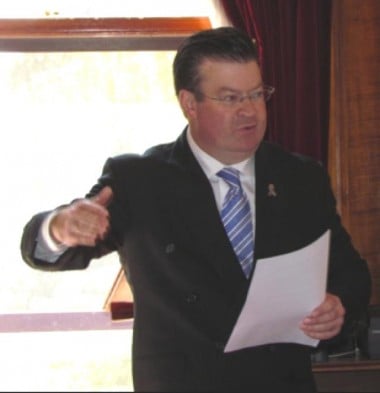 There are lots of things that make us mad.
Lobby groups who use bogus facts to scare new parents out of vaccinating their children. Politicians who ignore the overwhelming scientific consensus on climate change.
Advertisers who cut and crop and shave and stretch images of women's bodies so much that they no longer resemble women's bodies. When our pizza dessert turns up without dippers.
But there are some occasions when a person in a position of great power is so utterly shameless in their foul public commentary that our rage goes off the Richter scale.
Today is one such occasion.
Mr Bernie Finn, a member of the Victorian parliament's upper house, has made some comments about abortion this week. He spoke to his local newspaper, the Werribee-Hoppers Crossing-Point Cook Star, about why he is so vehemently against a woman's right to choose.
"In this day and age, no, I don't think there is any acceptable reason for having an abortion," Mr Finn said. "In years gone by when they needed to kill the baby to save the mother then it might have been acceptable, but in today's world I think that's a very 1950s argument."
Mr Finn is anti-choice. That is his right. We live in a society that values freedom (although the stance he's expressing doesn't exactly match that value). So in the interests of freedom, let us tell you what else he said. Mr Finn goes on…