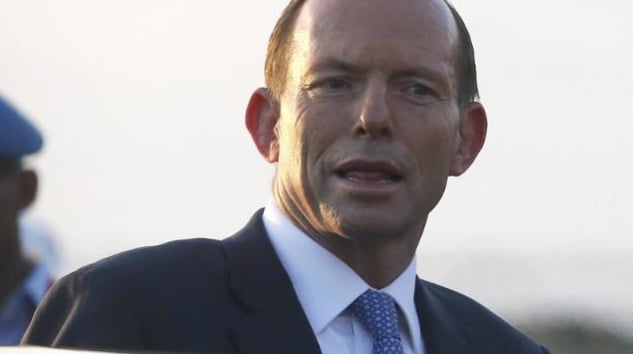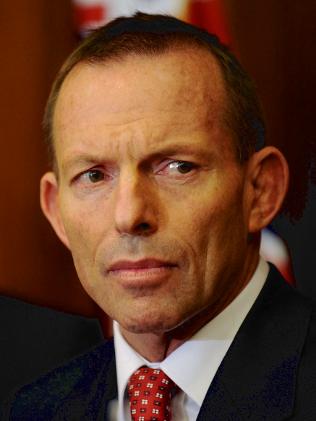 From James Bond and Jason Bourne to Maxwell Smart and Austin Powers, the idea of spies, covert surveillance and international intrigue sounds like a rollicking good time (often with sexy results). This week, Australia has found itself embroiled in a diplomatic dispute with Indonesia about intelligence operations. Far from sexy spy antics, the results of this international incident appear to be better described as tense, uncomfortable and increasingly complex to navigate for both countries.
If the intricacies of this episode have passed you by, MM is here to help with a quick guide to this week's Australia-Indonesia Phone Tapping Incident.
So, what's the fuss about?
This week, the Guardian and the ABC published some leaked Australian intelligence documents. These top secret documents showed that in 2009, Australian intelligence officers attempted to listen in to the mobile phone conversations of the Indonesian President, Susilo Bambang Yudhoyono. The mobile phones of nine other Indonesian political figures were also targeted, including Mr Yudhoyono's wife, First Lady Kristiani Herawati.
What was the leaked document?
The leaked document (you can see it here) appears to be a powerpoint presentation prepared by Australia's electronic intelligence agency, the Australian Signals Directorate (ASD), which is part of the Australian Department of Defence (more on the ASD below).
The slide presentation specifically refers to an occasion when officers of the ASD tried to listen in on the Indonesian President's phone conversation and includes details of 15 days when the President's phone was monitored. The document also lists the types of phones owned by each of the targeted Indonesian public figures (apparently a Who's Who of the President's inner-circle) and suggests that Australia was considering its continuing electronic surveillance options in relation to the Indonesian leadership.
What was the reaction to the phone tapping revelations?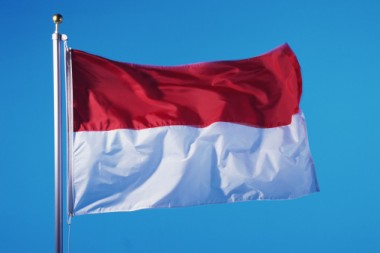 After initial media reports about the leaked document, the Australian PM, Tony Abbott, played the situation down, saying, "all governments gather information".
The Indonesian President took to Twitter to share how underwhelmed he was with the PM's response, saying that the Australian PM's comments had belittled the situation The President considered that Australia's strategic partnership with Indonesia had been damaged by Australia's actions, saying that Indonesia "will also review a number of bilateral cooperation agreements as a consequence of this hurtful action by Australia". The President directed that the Indonesian Ambassador to Australia return home – which is a strong signal to Australia (and the world) that relations between our two countries are strained.
Indonesia's Foreign Minister, Marty Natalegawa, appeared on television, condemning Australia's attempt to tap the President's phone as an "unfriendly act" and "not a smart thing to do". In response to Mr Abbott's claim that all governments gather information like this, Mr Natalegawa was blunt: "Well I have news for you. We don't do it. We certainly should not be doing it amongst friends." Mr Natalegawa also made clear that he considered privacy was more important than the economic relationship between Australia and Indonesia.
Speaking in Parliament on Tuesday, PM Tony Abbott said once again that, "all governments gather information and all governments know that every other government gathers information."  He said that Australia shouldn't be expected to apologise for "steps that we take to protect our country". The PM also said that he regretted any embarrassment that media reports may have caused the Indonesian President, and that President Yudhoyono is a "good friend of Australia".
Indonesian officials have yet to publically respond to the PM's statement – but it is clear that this isn't the explanation or apology that they were seeking.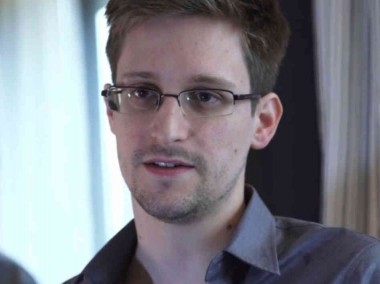 Who leaked the document?
The Australian document was leaked by Edward Snowden, a 30 year old whistleblower from the United States who is now hiding out in Russia (he is being pursued by the US Government on charges of espionage and theft). Snowden was an IT contractor with the American National Security Agency (NSA) when he stole 200,000 classified documents and provided them to the media.  These classified documents not only included surveillance collected by the NSA – they also included information shared with the NSA by other countries' secret intelligence agencies, including the United Kingdom, Israel and (as it turns out) Australia.
The Australian Security Intelligence Organisation is now assessing what other Australian information might be in the bundle of documents stolen by Snowden.
What is the Australian Signals Directorate? (and why did they make such an ugly power point presentation?)
Thanks to the presence of tv and movies in our lives, we probably know more about intelligence agencies in the US and the UK (CIA, MI5 anyone?), than we do our own.  There are, in fact, a number of government intelligence entities in Australia that make up what is known as the Australian Intelligence Community. These include ASIO (who warns the government about activities or situations that might endanger Australia's national security), ASIS (Australia's foreign intelligence agency, which collects information about people and organisations overseas) and the Office of National Assessments (which draws all intelligence together, makes assessments and advises the PM and senior Ministers).
The intelligence agency relevant to this particular incident, Australian Signals Directorate (formerly the Defence Signals Directorate), is part of the Department of Defence. The ASD collects, analyses and distributes electronic and communication intelligence. Their slogan is "Reveal their secrets; protect our own". That sums it up really: the ASD intercepts electronic information and phone calls in order to gather intelligence. In this case, the ASD targeted the Indonesian President, his wife and senior politicians to do just that. As to why the slide presentation was so ugly, I can only presume that the ASD Style Guide does not permit Clip Art.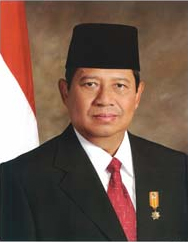 Isn't it true that all governments spy on each other all the time?  What's the big deal?
Yes. And no. Probably. For obvious reasons, this part of Australian public policy is not particularly transparent. There is a convention that Government Ministers past and present do not discuss national security matters, so don't expect to hear who-knew-what-and-when about this particular phone tapping incident any time soon.
Here's what we do know: we know Australia has intelligence agencies. We know other countries have intelligence agencies. We share some of our information with other intelligence agencies from the US, Canada, New Zealand and the United Kingdom (referred to as the "Five Eyes").
We know that Indonesia has spied on Australia (thanks to this confession of bugging from a former Indonesian intelligence official). At the start of November this year, there was another document leaked by Edward Snowden that suggested that the Australian government, through its embassy in Jakarta, had been conducting surveillance on Indonesia as part of an American secret electronic data collection program (no doubt this contributed to the current tensions).
This is not the first international diplomatic scandal about phone tapping that has followed from the leaking of top secret security documents by Edward Snowden. In October this year, German Chancellor Angela Merkel found out from a report in a German newspaper that the US National Security Agency had tapped her mobile phone from 2002 until June 2013. Outraged, she phoned US President Obama to demand an explanation. The Chancellor was assured that her phone was "not currently being tapped and will not be in the future".
Commentators in Australia and Indonesia have suggested that Mr Abbott could make a similar undertaking to President Yudhoyono (not tapping now; no tapping in the future) in order to resolve this current incident.
Indonesia is Australia's 12th largest trading partner – and our third largest agricultural market. The economic relationship between our two countries was worth $14.6billion in 2012. Given the significance of this relationship (and with the asylum seeker issue still bubbling in the background), the good money is on this issue being resolved swiftly over the next few days.
 Amy Stockwell is a policy communicator, lawyer and writer, former ministerial adviser, public servant and NGO-junkie.