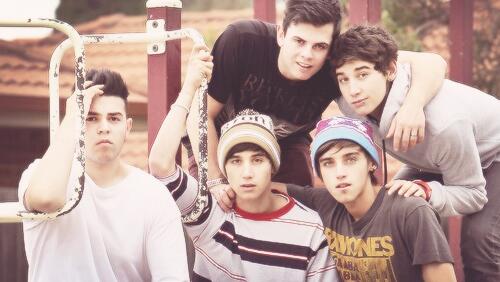 In the style of Melbourne pranksters/idiots, the Janoskians, dumb Australian young men are taking to suburban streets to film themselves being arses in the hope of achieving Youtube fame.
The latest fools to take to the interwebs are Sydney-based group Reckless Youth. And, unfortunately, they're already well on their way to achieving their goal of stardom through stupidity.
(We're not sure if those exact words are used on their mission statement, but we can't envisage their objective deferring too far from the theme.)
The group's new video has received over 300,000 views. It is titled 'ATM ROBBERY PRANK – GONE WRONG!'.
Beyond a dubious use of titular dashes, the video features a member of the troupe (can we call them a comedy troupe?) approaching people at an ATM with a bandanna over his face and pretending to mug them. When a member of the public intervenes, the joker calls out "It's a prank!" and backs off.