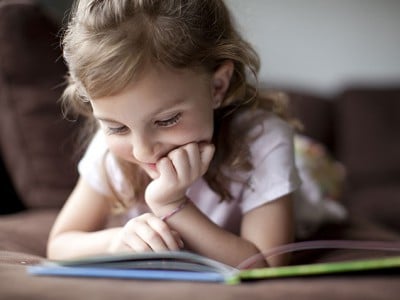 There are some parenting dilemmas you can't solve on your own, right? Because it takes a village to raise a child. So if you have an issue you need some help with, drop us a line at [email protected] and we will put it out to the iVillage community.
Dear iVillagers,
The other night when I tucked my kids into bed and we were talking about their day, my 7-year-old daughter piped up "Mum, my home reader was really sad today."  She'd been at her grandmother's house after school so she'd done the reader there and I hadn't seen it so I asked her what it was about.
"Well, there was this little girl called Amy and her best friend Michelle had cancer. And she used to go over there after school to play with her and one day when she went there, Michelle was crying because the cancer had made her blind. So Amy used to go and read her stories. Then Michelle died and Amy was really sad."
Gulp.