Last December, Aiia Maasarwe was skydiving over the Great Ocean Road in Victoria.
The 21-year-old uploaded a video to Instagram of her screaming in shock and awe: "best decision I ever made," she wrote in the caption.
The Palestinian - who was a citizen of Israel - had been in Australia for five months. She was studying business through Shanghai University and had jumped at the chance of a one year exchange to Melbourne's La Trobe University.
Alongside her lectures, she'd been excitedly exploring our country. Ever opinionated, wickedly clever and constantly smiling, Aiia believed that the best was yet to come in her life.
She managed to wake up in time to see the first sunrise of 2019, and seven days into the new year she was off adventuring in the Grampians National Park.
But a photo of her sitting perched on the edge of a cliff enjoying the view is the last she ever uploaded.
Nine days after that trip she was brutally murdered back in Melbourne, her new home. She'd been on Facetime with her younger sister after a night of comedy at The Comics Lounge in the city's north. She'd only just stepped off the somewhat safer confines of the tram onto the dark street when she was attacked. Attacked by a man she'd never met, who she had no connection to.
He beat her, sexually assaulted her and set her alight in a crime so brutal, most of us will never comprehend it. Aiia was a young woman - a guest in our country - taken away from her dreams and taken from her family, who were due to visit her in just five days time.
Destroy the Joint and the RED HEART Campaign have been keeping a toll of known deaths due to violence against women in 2019.
It's a depressing and morbid task; keeping track of names and lives that shouldn't be over yet. Women who had everything ahead of them, and never started this year thinking it would be their last.
Currently, the figure stands at 55. Almost all of these deaths are alleged to be perpetrated by men.
But these women aren't just numbers. They had families and birthdays and wild imaginations. They worried about body image, had fertility struggles, binge watched Netflix, put off doctor's appointments and spent way too much time scrolling through Instagram stories. They were 'ordinary' women, with 'ordinary' lives.
Their identities, and their last known location, are marked on this map.
As we prepare to hug our loved ones close this holiday season, we'll be thinking of the 55 families still fresh in their grief. Here's just a few of the women whose lives were cut short - 12 women who started 2019 full of hope, unaware that men's alleged acts of violence would end their lives before they saw 2020.
Samah Baker
On January 4 this year, Samah Baker vanished in Sydney. Her sister put out a heartfelt plea on Facebook for answers, many of which remain unanswered. The 30-year-old's on-again off-again partner is accused of murdering her - driving her body around in the boot of his car before disposing of it in a rural area. He has been charged, but Samah's remains still haven't been found.
Preethi Reddy
Preethi Reddy's body was found riddled with stab wounds, crammed in a suitcase and hidden in her parked car on March 5. Her ex is accused of murdering her, but he died after crashing his car into a truck. The Sydney dentist was protective, beautiful and loveable - her sister says she was living her best life when she died.
Natalina Angok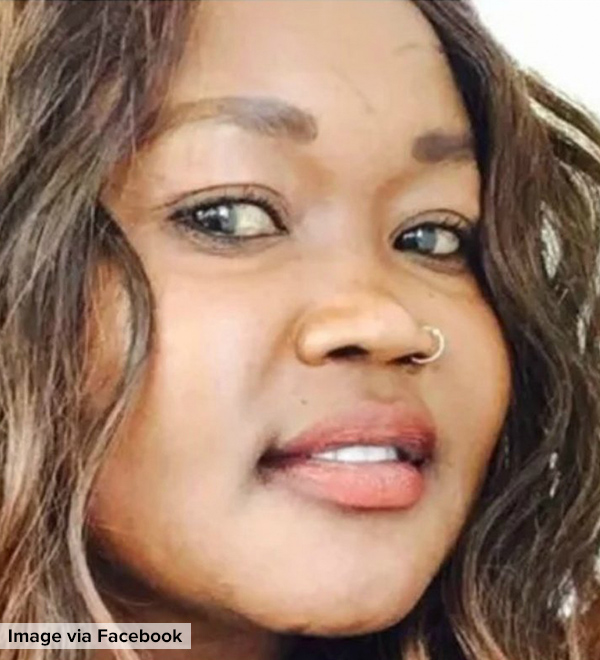 Natalina Angok died slumped against a wall in Melbourne's Chinatown on April 21. The Sudanese refugee was allegedly murdered by her partner.
Courtney Herron
Courtney Herron had been sleeping rough in Melbourne. She was bashed to death by a man she knew, her body found by dog walkers in a local park on May 25. The 25-year-old was funny and friendly and her friends say it was the system that let her down first, leaving her vulnerable to harm.
Darshika Withana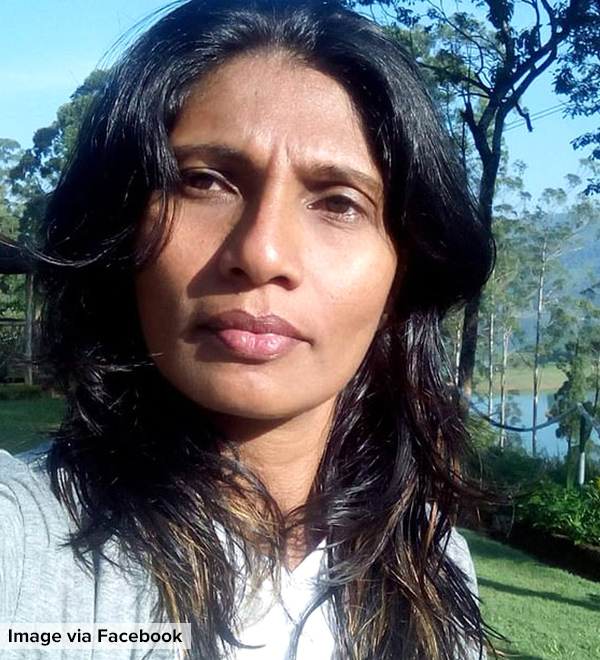 Paramedics and police rushed to Darshika Withana's Balga home in WA on February 3, but they couldn't save her. The school teacher's husband has been charged with her murder. She was loved at school, and coached many sporting sides. Her friends organised to have her body sent home to family in Sri Lanka. Her brother told WA Today: "She was one of the most loyal sisters you could think of. We had a really tight family bond."
An Unnamed Woman
An unnamed 28-year-old woman was found dead at a home in the Northern Territory on June 18. A few months later, an unnamed man was charged with her murder.
She is one of 11 'unnamed' women who were killed, allegedly by men, in Australia in 2019.
The people left behind
For the families of the women in this story, it's too soon to talk. Mamamia reached out to 12 families, but the pain was too fresh.
Tarang Chawla's sister Nikita Chawla was murdered by her husband in 2015. He understands their current hell.
"It's almost impossible for me to explain the grief and trauma. Everything that was normal is no longer normal anymore. For families who are going through that kind of grief, it is necessary to find a 'new normal,'" he told Mamamia.
Tarang reacted differently to most. Within weeks, he was using his grief as fuel on a public stage.
"For me, speaking out was its own form of healing. I did not want Nikita's, or the deaths of other women, to be in vain. I spoke out because to me it was so important to honour the lives of women taken rather than the tragic and avoidable circumstances in which they died. Speaking out helped me channel grief and anger into something that I thought could be useful for others," he said.
"Men's violence against women turns the world of affected families upside down, and suddenly their most private fears become a matter for public news. Empathy from outsiders is vital and is why it's crucial for the media to be respectful, ethical and sensitive towards families of victim survivors," he told Mamamia.
Sonya Ryan's daughter Carly was murdered in 2007.
Carly was 15, and had befriended a person online who she believed was a teenage boy named Brandon. One day in February, Carly left her South Australian home to visit him, and never returned. She had been killed by serial pedophile Garry Newman, who had been posing as 'Brandon'.
Sonya Ryan says it took her three years after her daughter was murdered to even feel like she was living in reality again.
"The pain matches the love," she says. "It is okay to cry, it's okay to scream, it's okay to fall apart. But for me, what is not okay is to give up."
"What has happened to the people we love is completely out of our control. In that groundless grief you literally have nothing left and you do fall apart. I certainly did. I was offered every drug under the sun. In that grief I also had an enormous amount of clarity and I kind of knew if I went down that road, I would lose connection to myself and my daughter. I think the biggest word of advice here is having to face grief head on - see it, feel it. At the time it feels like it's going to kill you. But it won't."
Lisa Gray's cousin Karen Ristevski was killed in 2017. Earlier this year, Karen's husband Borce pleaded guilty to manslaughter, and is now serving a non-parole period of six years in prison.
"For me, I will never know how my cousin died, how she took her last breath, we have to live on without knowing what really happened," Lisa told Mamamia.
"This causes a great deal of discomfort knowing this sense of acceptance may never come."
Kayla Rose Halnan
Kayla Rose Halnan was murdered at a demolition building in Perth on August 13. The 26-year-old was shot, allegedly by a former champion boxer.
Sabrina Lekaj
On July 21, Sabrina Lekaj was found dead in a car metres from her Adelaide home. The medical student's father was charged with her murder, after taking her out for takeaway. He's accused of stabbing the 20-year-old to death.
Helena Broadbent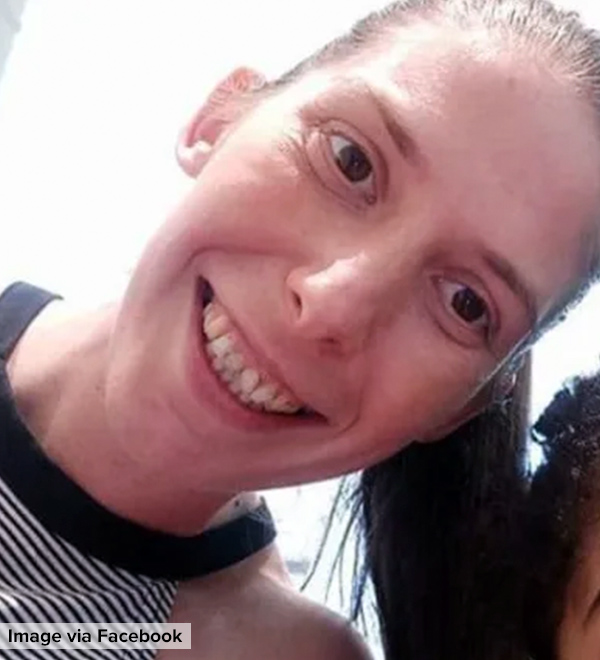 Helena Broadbent's death in Melbourne on September 28 was prolonged and violent. She was heard on triple zero screaming that her partner was trying to kill her with a hammer, before being flung from the moving vehicle. Her unborn child was delivered via emergency caesarean and survived. The little girl was named Helena after her. She was so excited about welcoming her third daughter into the world, but never got the chance to meet her. Her partner has been charged.
Yingying (Vivian) Zhou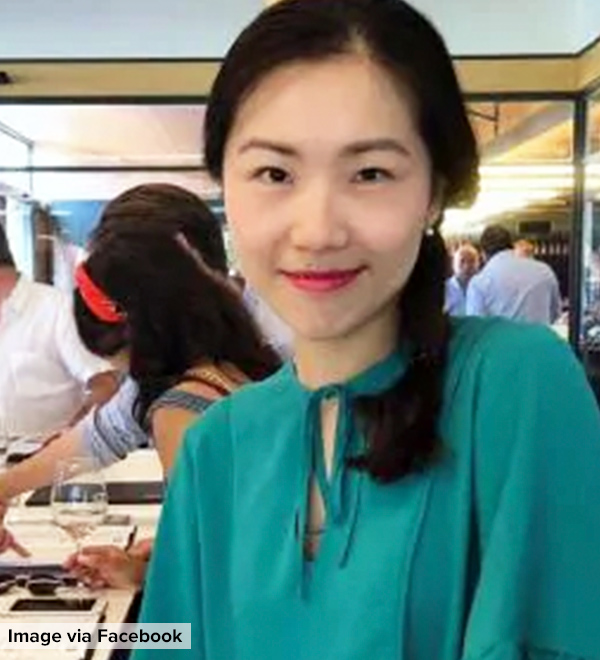 Yingying (Vivian) Zhou was stabbed to death in a car in Melbourne on September 14. Her estranged husband has been accused of stabbing her to death. He was found alongside her injured, and died a short time later. Their eight-year-old was also in the car. He survived.
Gail Kelsey
Gail Kelsey died from gunshot wounds on November 8 in Brisbane, despite fervent attempts to revive her. The 67-year-old grandmother's husband has been charged with murder. He called triple zero and sat topless on the front step of their home while he waited for police to arrest him. The couple were known for throwing Christmas parties that included the whole street.
Kardell Lomas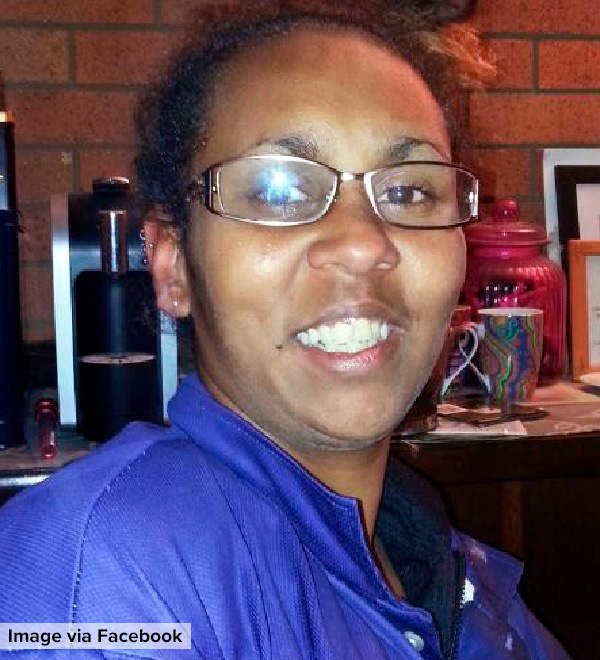 Kardell Lomas's body was found in the boot of a car on December 10 in Ipswich Queensland. The 31-year-old was heavily pregnant and was supposed to be giving birth soon. Her boyfriend has been arrested after handing himself in to police.
Selma. Lucia. Trudy. Kim. Danielle. Michaela. Diana.
Cait. Gihan. Gabriella. Syeda. Caris. Tamara.
55 women. 55 lives taken.
After her sister Aiia Maasarwe's death, Noor Maasarwe still travelled to Australia like she'd planned. She held her younger sister close in the form of a badge of her face on her heart. She should have been exploring Melbourne with Aiia, eating and drinking and making memories. Instead, she's launching a fellowship in her sister's honour a few months before the anniversary of her death.
Baby Helena Broadbent has only been in this world for three months. She hasn't had any cuddles from the woman who grew her for nine months in her womb. In fact, she'll never spend a single birthday with the woman, her mother, who shares her name.
So many lives cut short. So many stories stopped abruptly in the middle.
One woman dies every week in this country at the hands of a current or former partner.
And that means as December draws to a close and we open presents, spend time with our families, enjoy days at the beach and set resolutions, a whole new group of innocent women are about to start the last year of their lives.
If you or your children are in immediate danger and need assistance, please contact 000.
If you or someone you care about is living with family violence please call safe steps 24/7 Family Violence Response Line on 1800 015 188 or visit www.safesteps.org.au for further information.
If you need to speak to someone, please call 1800 RESPECT (1800 737 732) – the national sexual assault, domestic and family violence counselling service. It doesn't matter where you live, they will take your call and, if need be, refer you to a service closer to home.
Lifeline provides a 24/7 crisis support and suicide prevention service, you can call them on 13 11 14. They also provide online support and counselling which you can access here.
If you're a child living with family or domestic violence, the Kids Helpline is a free, private and confidential phone and online counselling service specifically for young people aged five to 25. Please call them on 1800 551 1800.
The Aboriginal and Family Domestic Violence hotline can be reached on 1800 019 123.
The Sikh Helpline Australia is an Australia-wide confidential support service. Call them on 0401401040 for help, or find out more information at www.sikhhelpline.com.au

An Australia wide hotline for reporting abuse and neglect of people with a disability can be reached on 1800 880 052.