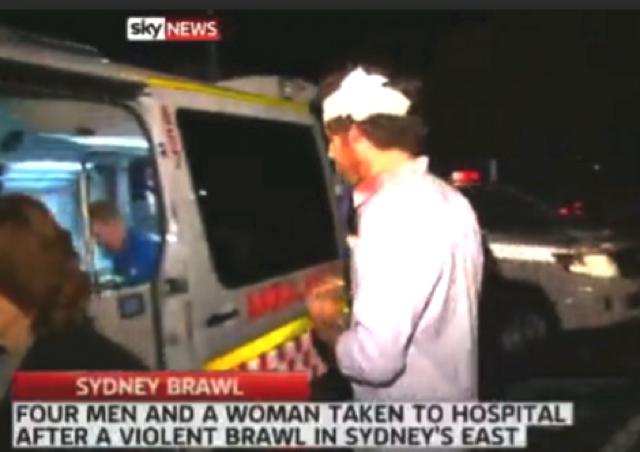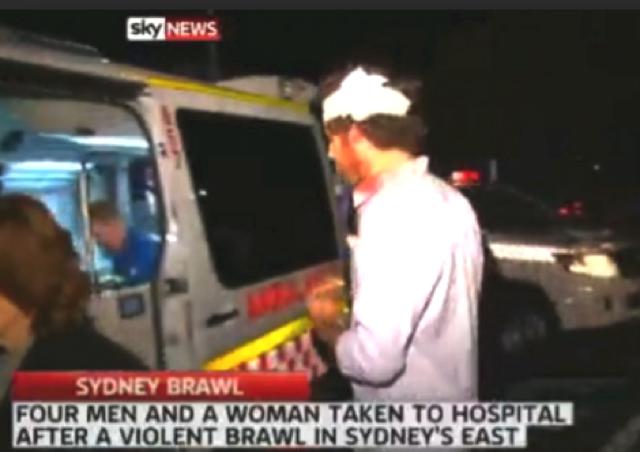 A Muslim family of five, including an elderly couple in their 60s are violently bashed on their way home from a Mosque by a group of young men screaming racial abuse as they chase them through quiet suburban streets in Bondi.
They are knocked to the ground before being punched and kicked until they are concussed and bleeding.
Thankfully, this didn't actually happen.
If it had, there would have been a mass outcry and widespread condemnation. Just as there would have been if the bashing victims had been a family of Vietnamese people. Or refugees. As there should have been. The Diversity Council would have probably led the charge to defend all of these groups. The Greens would have been out-spoken*, releasing media leases and holding press conferences. Social media would have lit up with people loudly expressing their horror and disgust at the persecution of a religious or racial minority group.
It would have been all over the news.
That horrendous racial attack didn't happen to a Muslim family on Friday night but it did happen to a Jewish family in those exact circumstances.
According to police, the victims, four men aged 66, 48, 39 and 27, and a 62-year-old woman, suffered appalling injuries including facial fractures, concussion, cuts and bruising. All were treated in hospital where one man still remains. They had been walking home from a traditional Friday night Jewish Sabbath dinner when the attack occurred. Two 17-year old boys and a 23 year-old man were arrested after some security guards and a taxi driver intervened to protect the victims. The 17 year olds and the 23 year old have been charged.
And yet, the media coverage has not been widespread, not even here (Mamamia did not cover it in our round-up of Saturday's news because it wasn't on the radar of those who were working, as they swept the reports of major news channels – an excellent indication of how little mainstream coverage it generated).
On social media, there has been a notable silence from those who would otherwise rush to condemn a vicious attack motivated by race or religion. How come?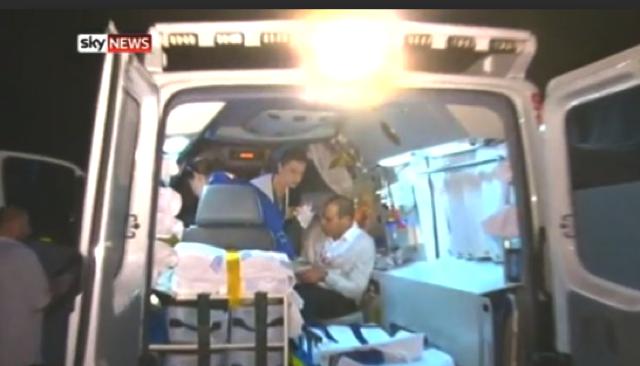 The Race Discrimination Commissioner, Tim Soutphommasane did speak out, noting that the heinous assault was a reminder that racial vilification could "escalate into racial violence".
And MP Malcolm Turnbull in whose electorate the attack occurred, also came out to condemn it in the media.
But many of those organisations who normally lead the charge against racism and bigotry have been mute. The Greens. The Diversity Council. The Federation of Ethnic Communities' Council of Australia. The Australian Multicultural Council.
This is surprising, puzzling and disappointing. The only thing more repugnant than unprovoked physical assaults are when those attacks are racially motivated. As a society, we must unilaterally condemn such attacks. Anti-semitism did not end after the Holocaust. It is a daily reality for anyone who attends a Jewish school or kindergarten, who visits a synagogue or who displays their faith publicly in the way they dress.
Anti-semitism is just as repugnant as any other form of racism and bigotry and we must, as a society, push back just as hard and condemn anti-semitic abuse just as loudly when it rears its head.
One group who didn't let this atrocity go unnoticed, was Australia's Muslim Women's Association. They released a statement soon after the attack, expressing their concern and condemnation. They said:
Violence of any form is abhorrent but when it is racially or religiously motivated it is even more horrific.

As citizens of this country, we have much to be proud of in our multicultural and multifaith Australia.

Australia is the envy of the world as we symbolize a beautiful melting pot of cultures, religions, ethnicities and languages. Discrimination, vilification and violence has no place in such a society.
The Muslim Women's Association closed their statement by offering their thoughts and prayers to the victims of Friday night's attack and to Australian Jews.
Perhaps its time for the broader Australian community, and the media, to follow their lead.
Correction: Early on the afternoon of 28 October, the Greens spokesperson on multiculturalism issued a statement condemning the attacks.