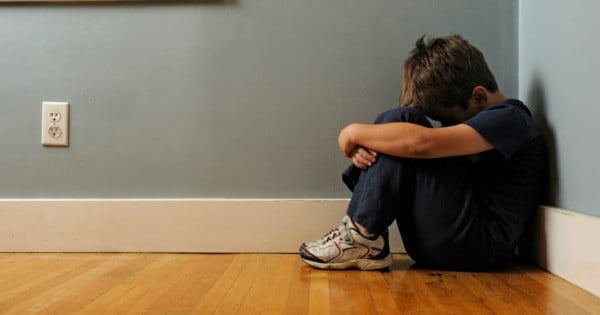 Yesterday, I confirmed in my mind that my young son is gay. It was one of the hardest parenting moments of my life, but not because he is gay…
As we were in the car just about to go out, my 11 year old son asked me if I could wait a minute before driving out of the garage as he was using our home wifi to download an app on his iPod. I grabbed his iPod to check the progress of the download and determine for myself just how long 'waiting a minute' would take.
That's when I saw it, the first one.
A guy in his undies sending my son a message on Kik (an instant messaging app I hadn't heard of before yesterday). My heart skipped as I clicked to read the message in full and that's when the real horror began.
Numerous images of erect penises awaited me. I scrolled down and found even more incredibly graphic images sent to and FROM my son! I felt like someone had cracked my chest open while I was awake.
My first reaction was to get quietly out of the car with the iPod and go inside to put it away somewhere. When I returned to the car seconds later without the iPod and my son asked where it was, I told him he couldn't have it back.
Watch Mamamia staff reveal moments where they felt like bad mothers (post continues after video).
I needed time to think.
At this point, my son's world fell apart as he realised that I had seen something on his iPod that I wasn't happy about.
His face went white as it sunk in what had just happened.
The next half an hour was awful, one of those horrible times when parenting is so hard – when you don't know what to do or say, how to help your kids, how to be angry, worried, caring and supportive all at once.
My son stormed out of the car and wouldn't stop for me to talk to him. Out to the backyard, into the shed, around the whole yard, back into his bedroom.
He screamed, yelled… I just wanted to help him. I tried to be as calm as possible as I didn't know what his biggest issue was: was he worried about having gay feelings or was it embarrassment about the fact that I had seen the messages he had sent?
This was a big moment for me, as I have assumed since he was little that he would grow up to be gay.
My ex-husband and I have always tried to talk about openly and positively about gay people and gay rights issues so that he would feel comfortable about coming out to us when the time was right.