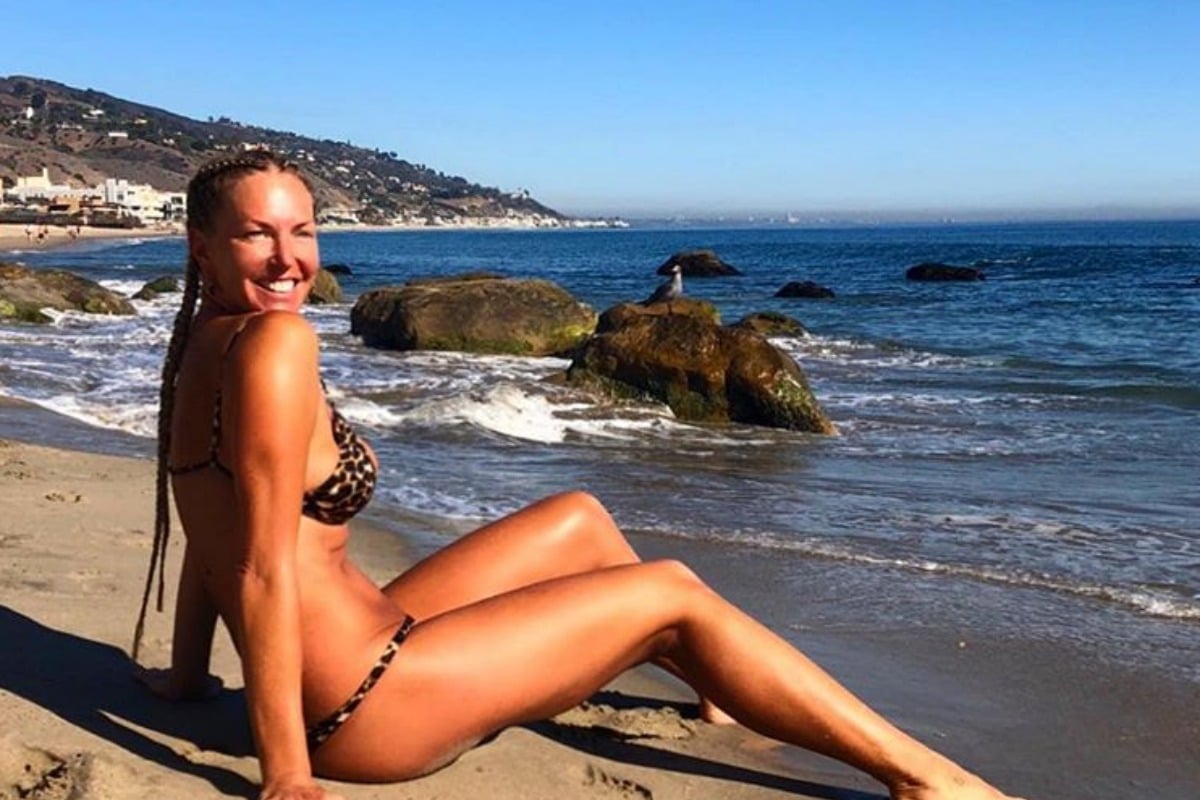 This article contains mentions of mental health issues and may be distressing for some readers. 
"I never looked at her Instagram, I never looked at her Facebook – it upset me. It wasn't true."
Annalise Braakensiek's mother, Vera Stevens, has spoken to Sunday night about her late daughter's social media presence, saying it wasn't at all an accurate reflection of reality.
Ms Brakkensiek, 48, was found dead in her Sydney harbour-side apartment in early January. Her death isn't being treated as suspicious.
Lauren Curtis explains how her social media is all "smoke and mirrors". Post continues after video.
After a successful modelling career and a stint on television, Braakensiek took to her social media to share her "picture perfect" life reinventing herself as an influencer.
But Stevens says she'd then call her in a panic; "I can't breathe, I am so depressed," she'd say.
Stevens says her daughter often got distracted by her life, and the Bondi Beach 'culture', obsessing about perfecting her Instagram feed.
"I'd ring her every day and often she wouldn't answer the phone and wouldn't send a message for quite a while, and it's the hardest thing in the world," Stevens told Sunday Night.