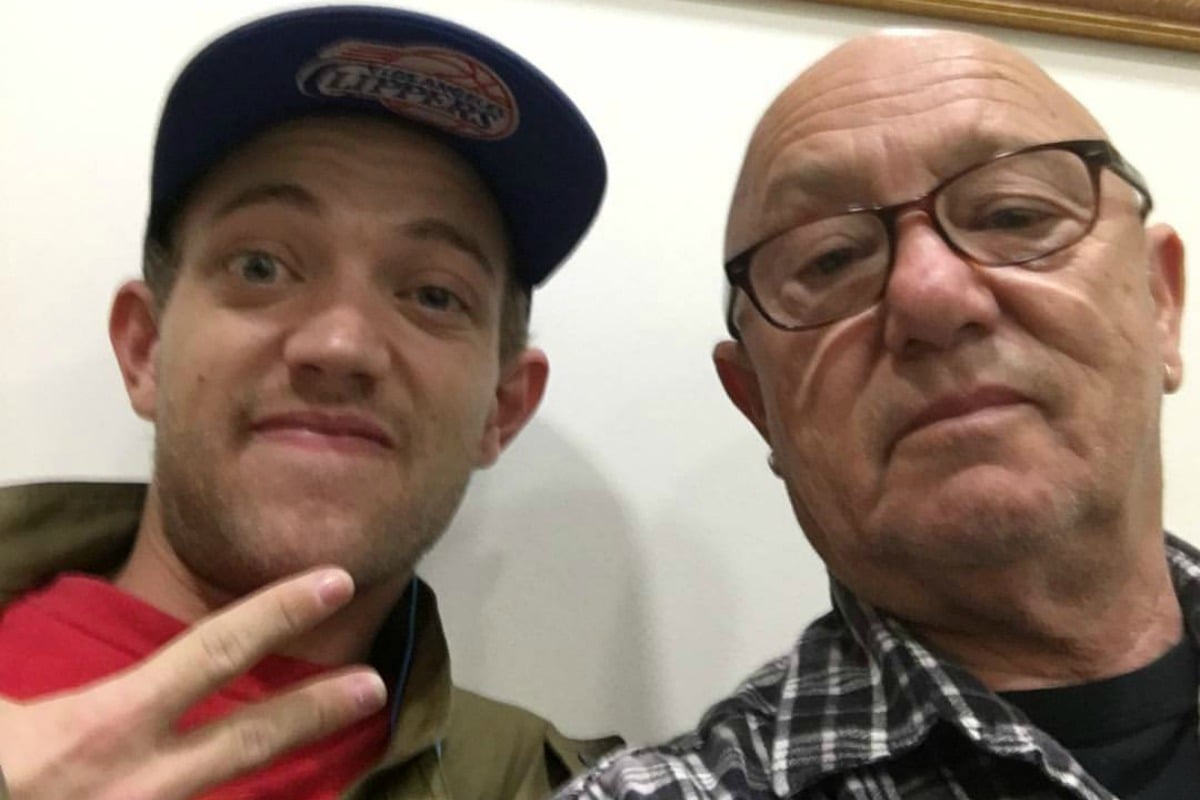 -With AAP
1. Angry Anderson speaks out for the first time about his son Liam's death.

Angry Anderson has spoken out for the first time following the tragic death of this son Liam on Sunday morning.
Anderson said Liam, 26, wasn't actually best friends with his accused killer Mathew Flame as had been reported, but had been trying to help the man when he died.
"They were not best friends," a devastated Anderson told The Daily Telegraph.
"He wasn't even in Liam's main group of friends."
The rock star said he had raised his children to do the right thing and look after people.
"Liam was trying to help him," Anderson said. "He was such a decent human being."
Flame, 20, is alleged to have punched and stomped Liam Anderson, 26, to death in northern Sydney early on Sunday while under the influence of MDMA, marijuana and alcohol.
According to court documents, Flame feared he may have overdosed after briefly passing out so he tried to leave the party the pair were at about 4am.
Liam and others begged Flame to stay, as he would be safe there, but Flame walked out.
Liam followed him, which is when police allege Flame turned. He allegedly kicked and punched Liam in an attack so brutal police quietly counselled the Anderson family to not request a viewing of Liam's body.
On Monday, Flame's solicitor Omar Juweinat said that Flame's family regarded Liam as "part of their family".
The Anderson family strongly dispute this, saying they didn't know who Flame was.
Anderson was in Perth when his eldest son Galen called him to inform him of Liam's death. He said he didn't recognise the name of Liam's alleged killer.
"If he was Liam's best friend, I would have known him," Anderson said. "He would have been here, around this table, eating with us and the others."
He told The Daily Telegraph that at most, the men bonded over a fondness for raves and musical events.
Flame has been charged with murder and is in custody, due to next face court on January 29.
2. Donald Trump labels mid-term election results a 'tremendous success'.
Democratic leaders say they will use their first month in the House majority to advance sweeping changes https://t.co/IelgnLFRho

— The New York Times (@nytimes) November 7, 2018